A creamy vegetable soup that is fulfilling, nutritious, full of antioxidants and fibers. Moreover, this soup is spiked with Thai yellow curry, make is it a bit spicy and very rich. Plus it's vegan and gluten free too!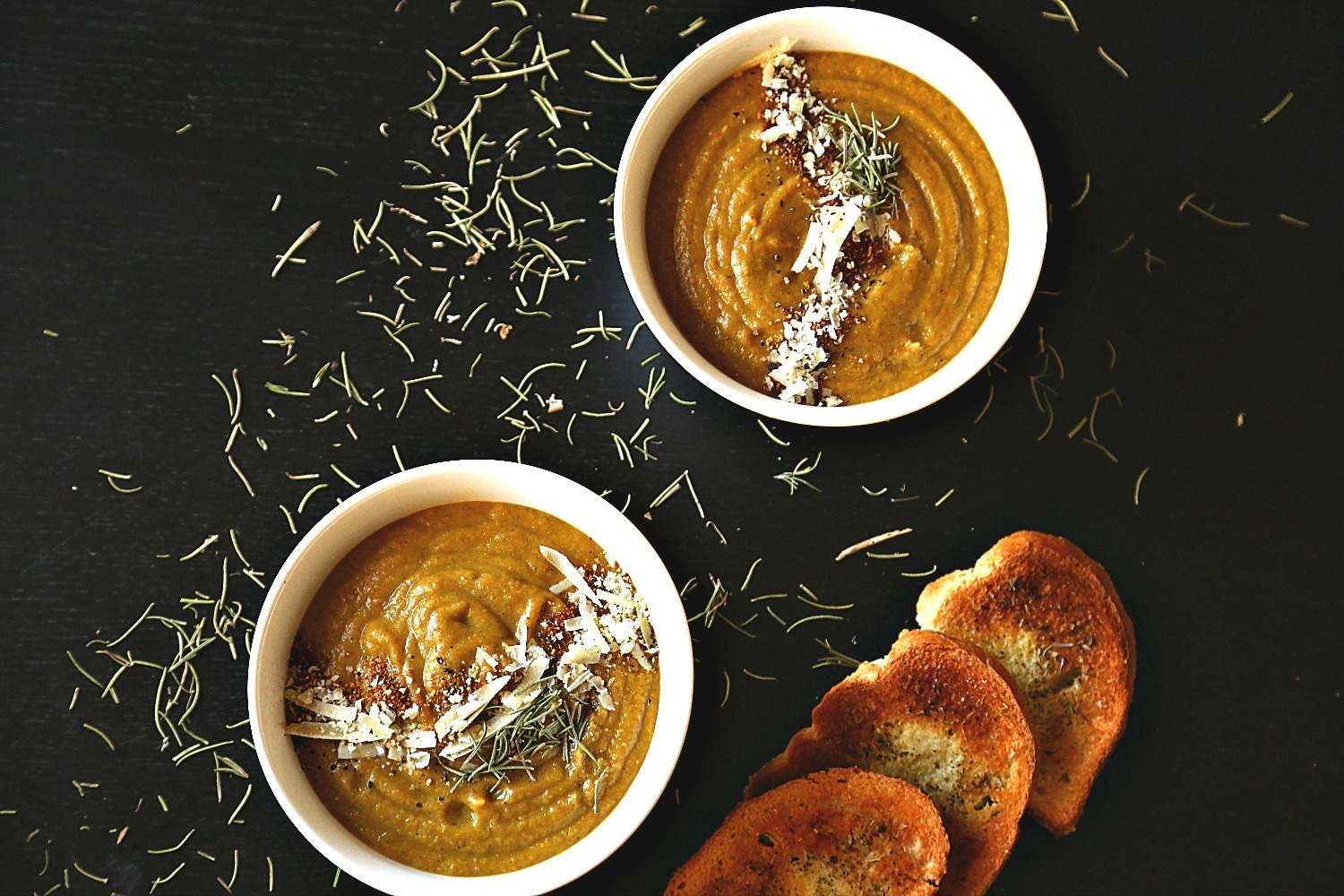 I can't stress enough how is easy to make this flavorful satisfying vegetables soup. And it wasn't in my intention to make it vegan, but all these great flavors didn't really need any dairy or non dairy cream or even chicken stock.  But please feel free to add any as you desire.
I wanted to take a photo for roasted vegetables for another post on the blog.  And I was thinking what to do with them, even eating them directly is the best option! They are simply delicious and well seasoned! However, I thought of my life saver, the soup! So  I was thinking of what to add to it to give it an extra flavor, and I found a small jar of yellow curry in my cabinet, and I said YES this is it! Exactly what I need! And I was right!
Why this roasted vegetables soup: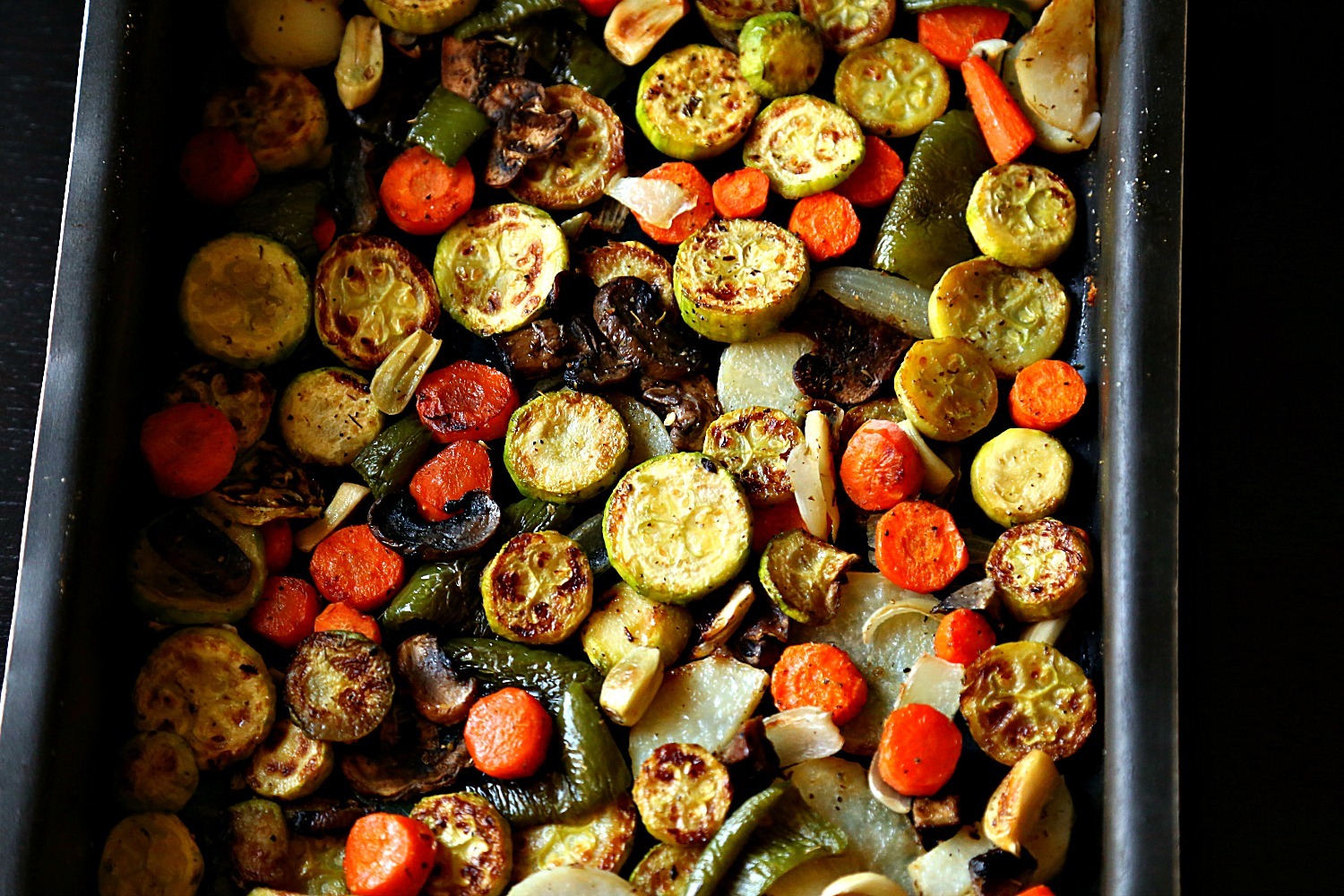 Because it's
Creamy
Warm
Thick
Flavorful
Basically,  because its the BEST  (healthy) comfort meal.
And of course because of all the veggies it has and their health benefits, let's mention some:
They have antioxidants just like beta-carotene in carrots that play role in getting rid of free radical that cause cancer.
They are mostly low calorie, and zero fat. Has good amounts of minerals like magnesium and manganese and good amounts of vitamins too like vitamin A and C and folate too and others.
cancer
The higher intake of fruits and vegetables, lower the risk of developing cardiovascular diseases, after a follow up study done by Harvard and Nurses Health Study.
This soup is fairly easy, you don't even have to peel vegetables! Just wash them well, cut , roast in the oven , boil, and blend!  And why I usually prefer to make everything from scratch, I couldn't find ingredients to make the Thai yellow curry paste, so I just bought one.  And I made a baked chicken with pineapple using it too.
You can follow Kevin's recipe to make your own Thai curry paste. , or buy it here
Now Enjoy!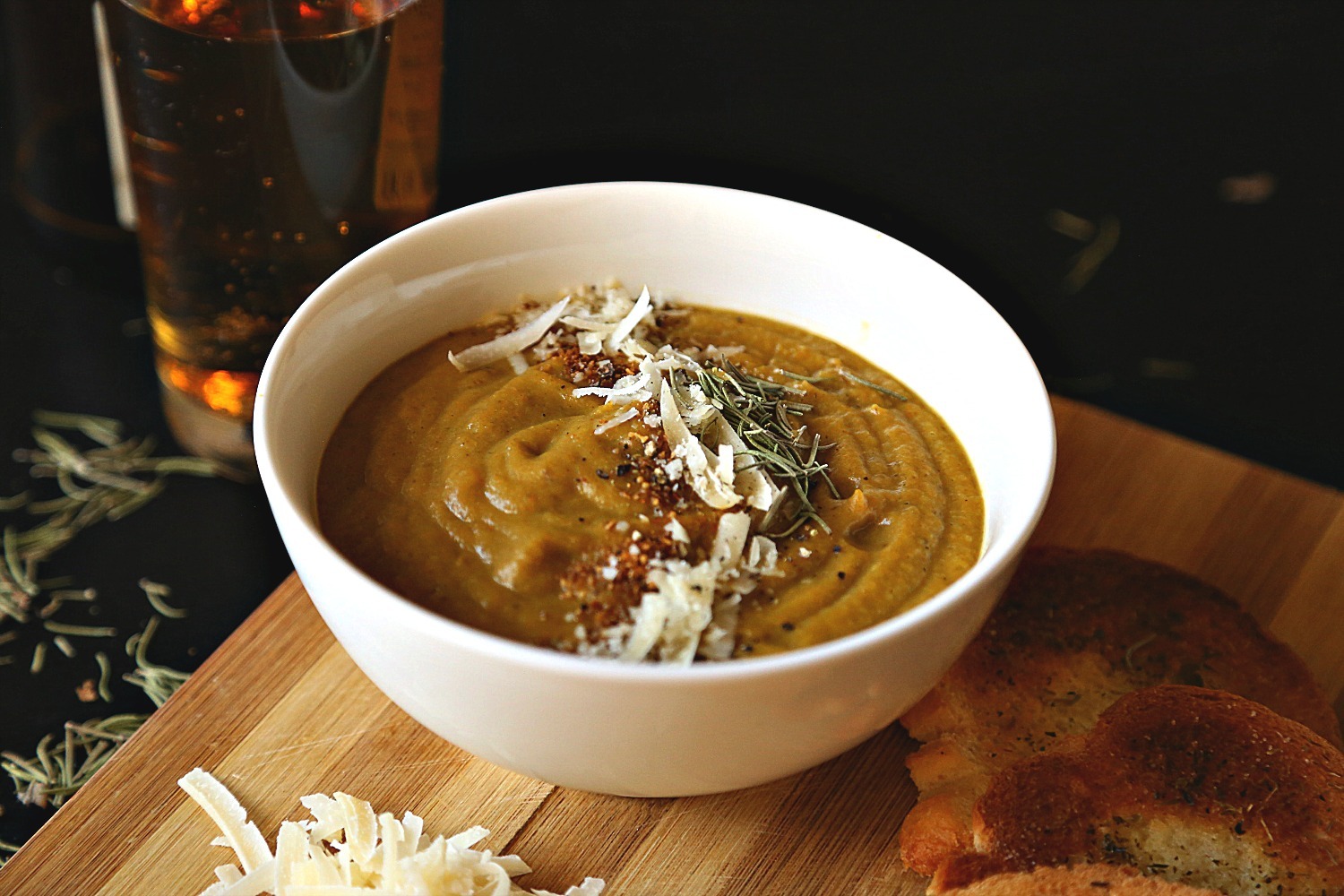 Roasted Vegetables Soup with Thai Yellow Curry Paste
Ingredients
3 small to medium carrots
2 cups white zucchini* diced
1 small to medium potato
1 small onion
Few garlic cloves**
1 green bell pepper
3 big mushrooms
1 Tb olive oil
1 Tb Thai yellow curry paste
Salt and ground spices like black pepper, garlic , onion, and dried oregano.
Instructions
Cut your veggies evenly as much as possible. In one sheet pan or two , arrange the veggies and don't crowd them. Dress with olive oil, add spice , and with your hands mix all together.
Put in the oven at 200C/400F for 20 minutes?
Remove form the oven, move the veggies to one medium pot, add hot water, and boil them.
Remove from the stove, blend them well.
Add the the Thai yellow curry paste and serve.
Refrigerate any leftovers .
Notes
* You can use green zucchini or even summer squash
** Since the Thai yellow curry paste has roasted garlic in it, you can skip roasting the garlic with other veggies if you don't want an powering flavor of it.