Once I was a dietitian, and an executive secretary working behind an office. Years later, after I got my own kitchen, I had the most merriest experiences in a closet kitchen. Now I'm a blogger, food photographer, and a recipe developer.
And what describes me best? I'm a foodie!
What food means to me: 
It's the joy of cooking, and baking.
It's the fuel we need to go on.
It's how you show people you love them.
It's an outlet for creativity.
It's how you stay on budget, or spend all what you have!
It improves your problem-solving skills.
That doesn't mean I don't see myself as mother, wife, sister, daughter, friend, and a life learner.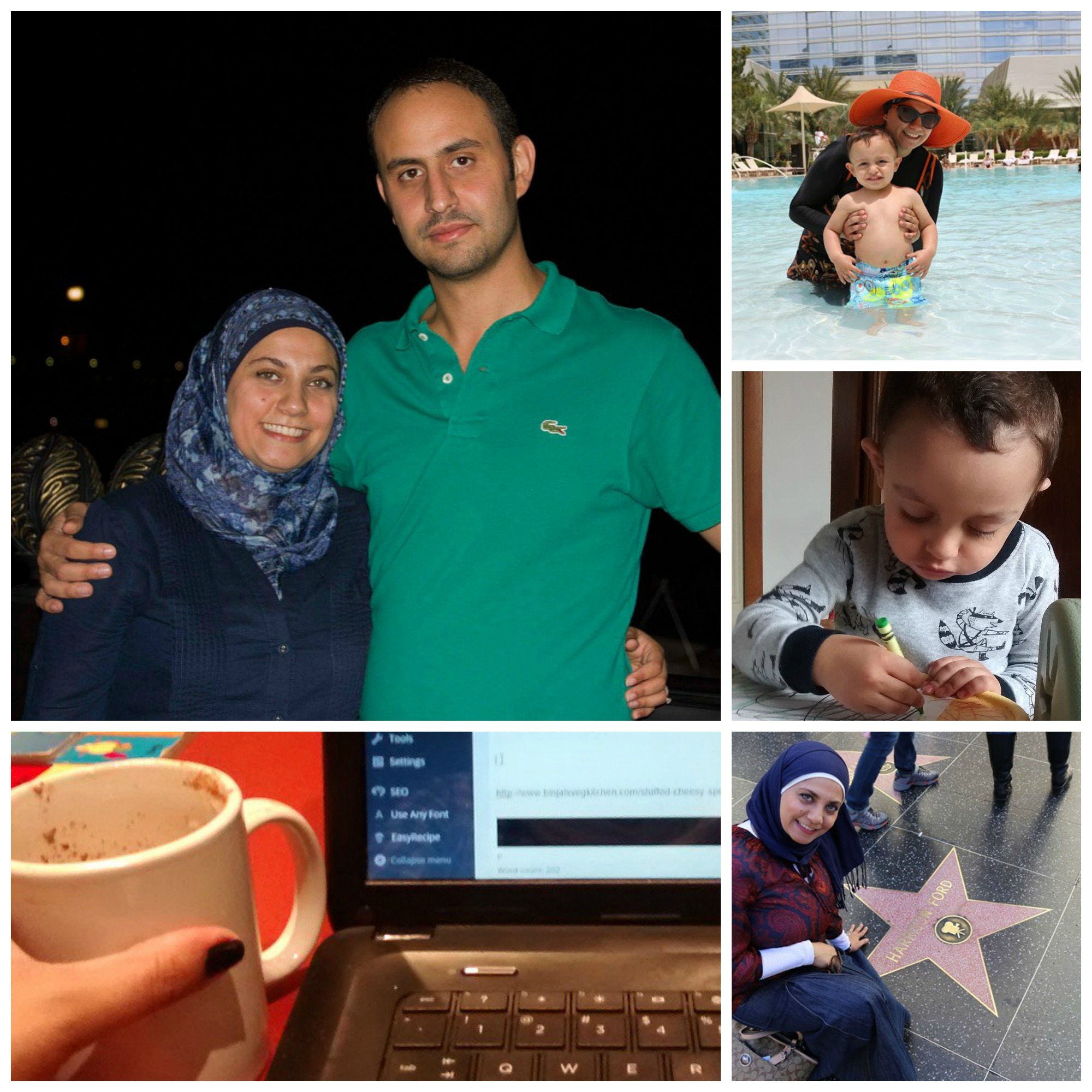 My Mission:
It's to offer nutrition education, and awareness through informative posts, and healthy recipes. Whether it's mine, or by others.
Now What's in Nutrizonia for you?
Here you can find information you need to:
Follow a healthy lifestyle, whether you are wondering to follow vegan diet or not, or why you should drink coffee. To know more about me as a nutritionist, read my story and my  confessions.
Healthy recipes, that don't sacrifice taste, and tailored to suit many diet restrictions. Especially vegan, and gluten free, and many of my recipes are allergy-friendly. Check out my recipe index .
Nutrition articles, you can read my most viewed one.
Tested recipes for fellow bloggers I reviewed.
 Food Facts About me: 
Favorite Dessert: Almost all desserts! Anything with spice such pumpkin spice, gingerbread, cinnamon. Anything with pastry cream,or chocolate. It really depends on the mood, and the season.
Favorite Juice: Pineapple
Favorite Cuisine: Italian,Indian, Middle Eastern, and American.
Favorite Spice; Garlic powder
For a while, I used to make sweets almost everyday.
I prefer to go to homemade dinners, over fancy restaurants.
I thought seriously about going to a culinary school for one year or so, still thinking about it. Also cake decorations. 
Please if you have any questions about recipes, or just want to say hi, send me a message on Facebook, Instagram, Twitter, Pinterest,  . Or shoot me an email at Farida@nutrizonia.com