This luxurious puffy baked omelet with pears are so simple and easy to make. This breakfast is nutritious, fulfilling, high in protein, antioxidants, and vitamins! And it's made gluten free too.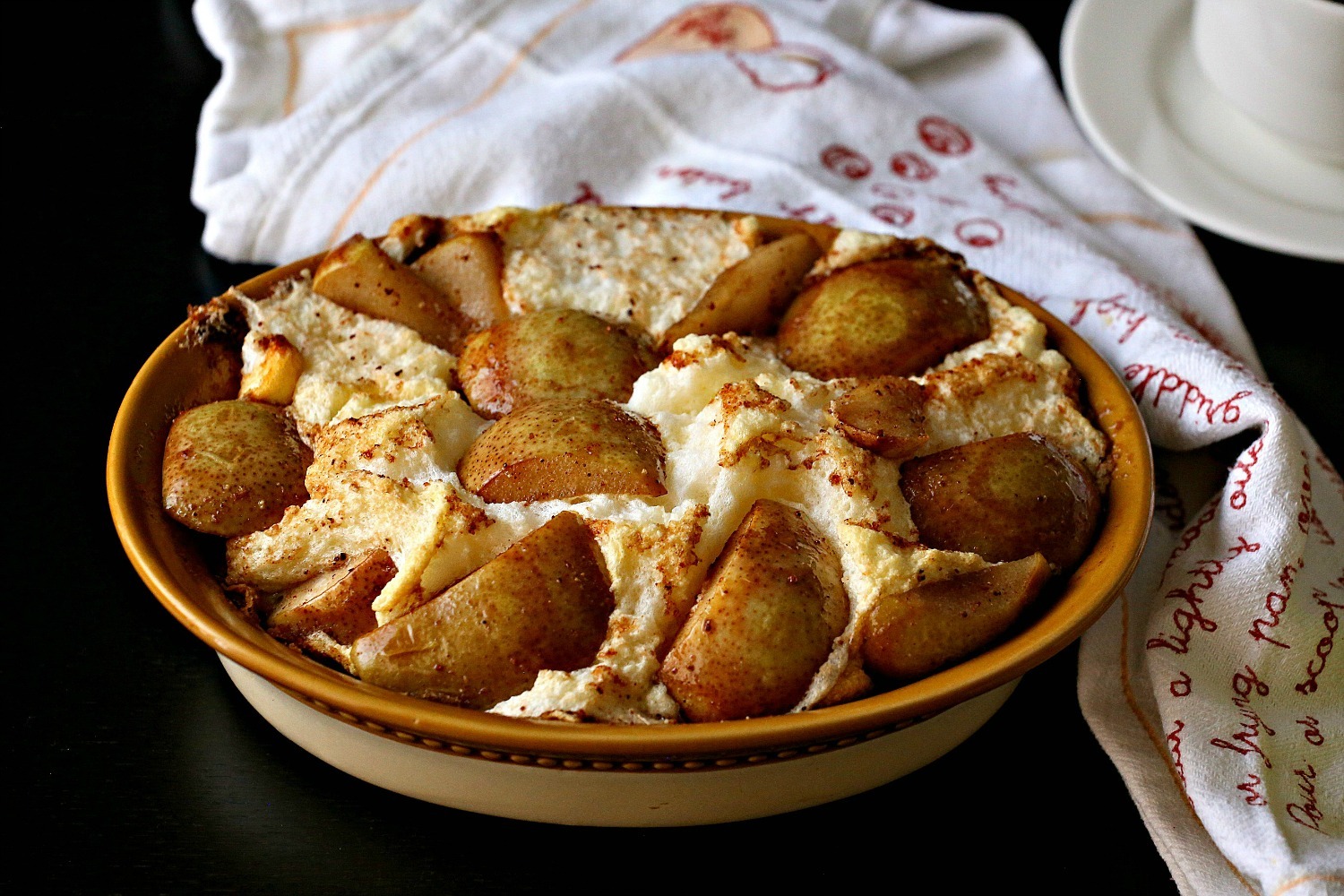 Don't you love it, when you find an interesting recipe, fell in love with it, then you try to make your version the next day, and then it come out just as you wish? Well this is my daily dream, and this is what I achieved with this spiced pears baked egg dish. I love egg so much. But I don't really show this love here on the blog, mainly because I eat sunny egg in a hurry or a plain omelet to save some calories.
Eggs are perfectly healthy, they are nutrition powerhouse and so easy to deal with, and fit into so many savory and sweet dishes like cakes of course, they almost magical! I've discussed in depth the health benefits and debunked nutrition myths about eggs here.   
Once I found a coconut omelet recipe, this one, oh wow, I literally opened my mouth amused by this genius idea, wondering why I never think of this! However, I put in my drafts an omelet, and forgot about it until I found this recipe I was hooked, like wow, sweet omelet that I love to have like right now, but hers looks definitely better than mine! She is an experienced, I just started following her on Instagram lately, she is a breakfast fanatic, and it's my favorite meal too! 
Why do you need to eat pears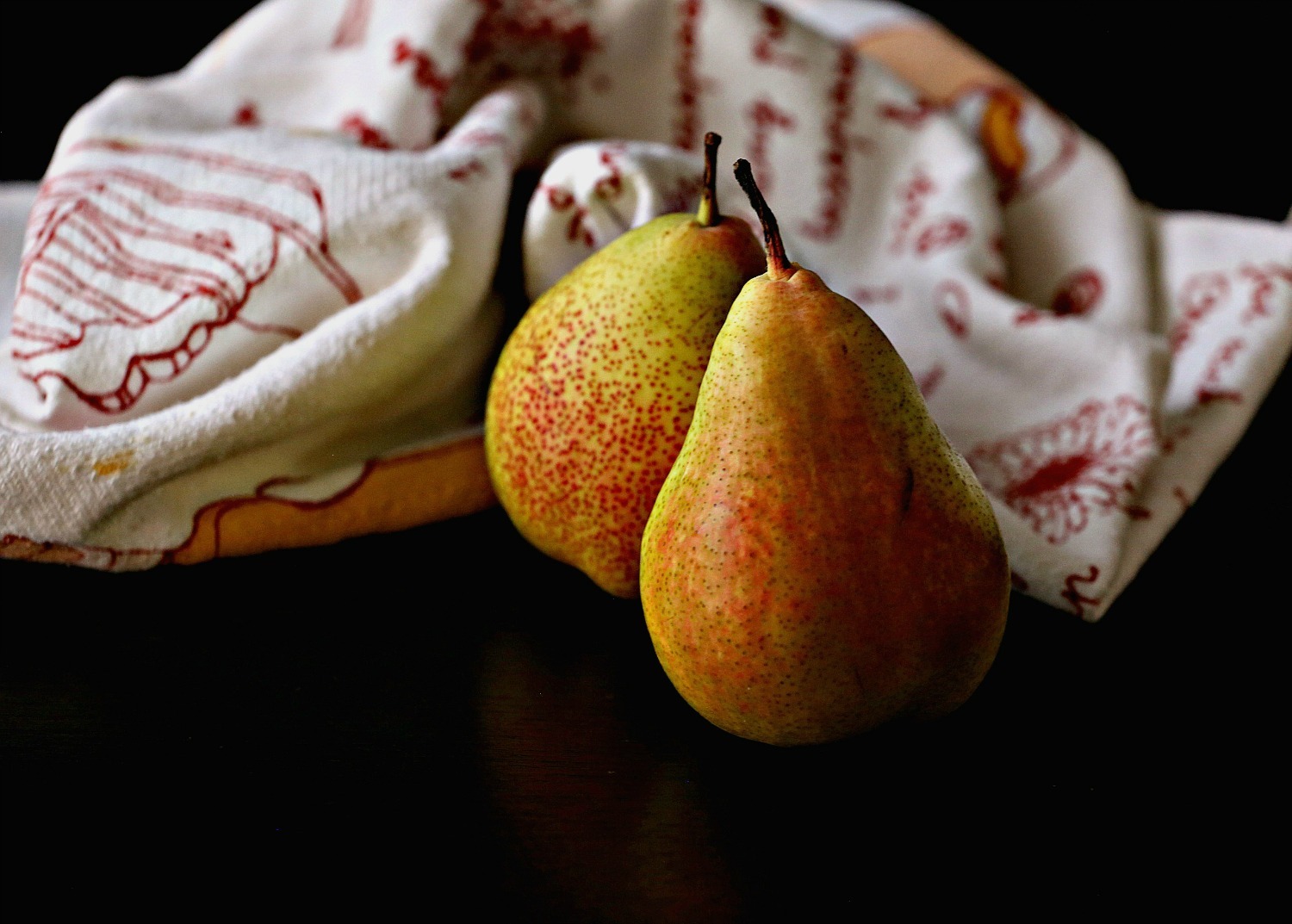 Pears is a round fruit that somewhat sweet, and it's season in the fall, even here the season starts in late summer, I never thought of it as fall one. Well, I like it , but I wasn't like a big fan or something, but I see more and more gourmet recipe of pears, not sure what makes it so fancy though. But I like how it hold its shape and texture in baking and didn't fall very soft. It's not too sweet but good enough to draw a smile on any one's face, and this is a big win!
And above all of that, it's health benefits, let's talk about them:
Low in calories, good amounts of vitamins, especially vitamin C, and antioxidants.

Since 85% of pear is water, it helps with weight loss. it's high water content, makes it even better for digestion, and also great for glowing skin.

It's high in fibers which is crucial for regular bowl movement, and make sit easier to lose weight since fibers makes you feel full without adding fats and carbs to your body

It's a good choice for diabetic patients, since it has low glycemix index value, and its high in fibers too.
Omelet
And what fit fall fruits so well? Spices of course! You know my love for spice is unexplained. I'm crazy over them, and I'm starting to hate this (kind of), because spices are powerful, and they mask the flavor of other ingredients in many dishes. But who cares? I love them!
This recipe is really easy, just make sure to fold the egg whites evenly with a wooden spoon. You don't want to end up with baked yolk from the bottom and whitey egg form on the top, well it will still be good, but its tastier when it's all even! 
Enjoy!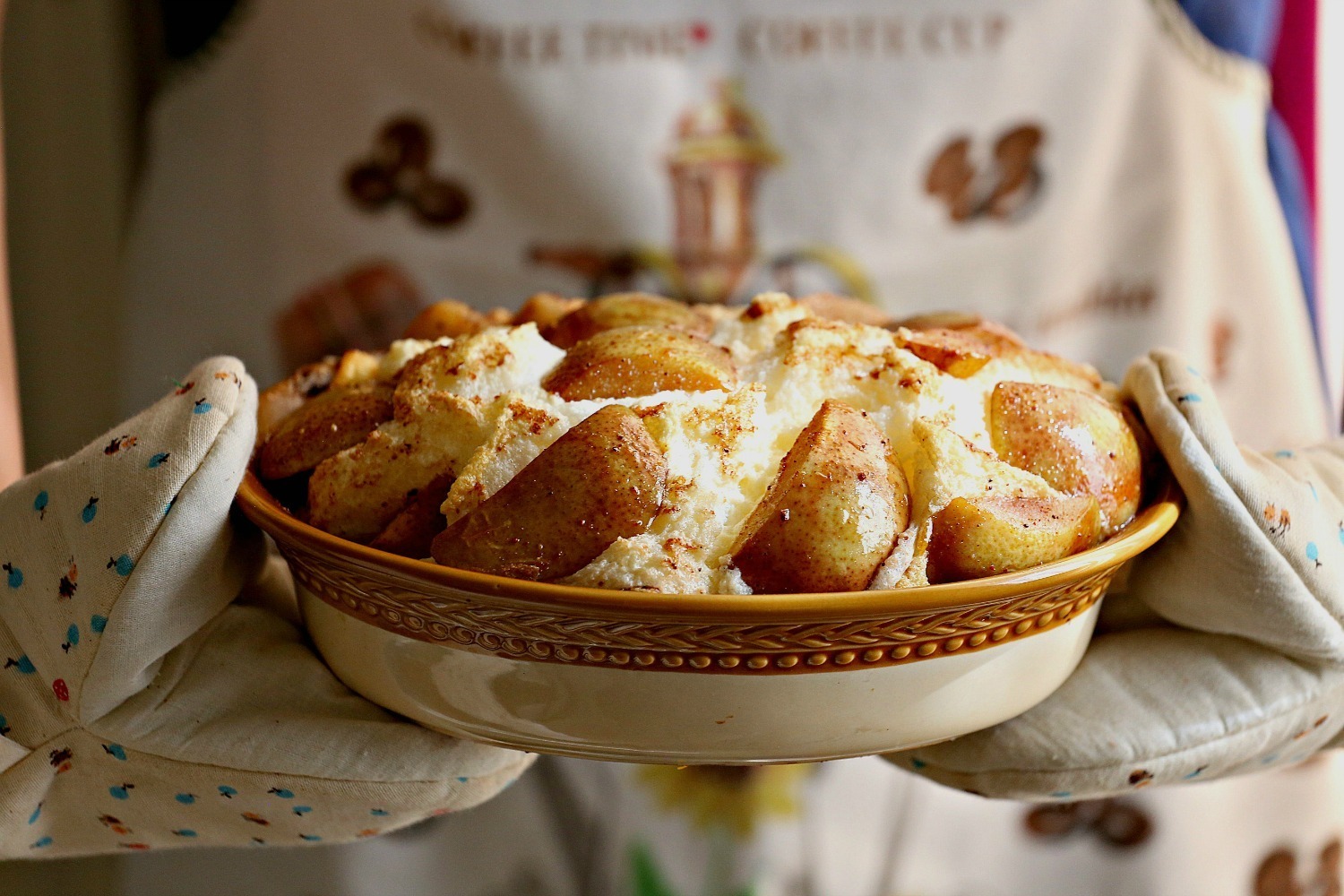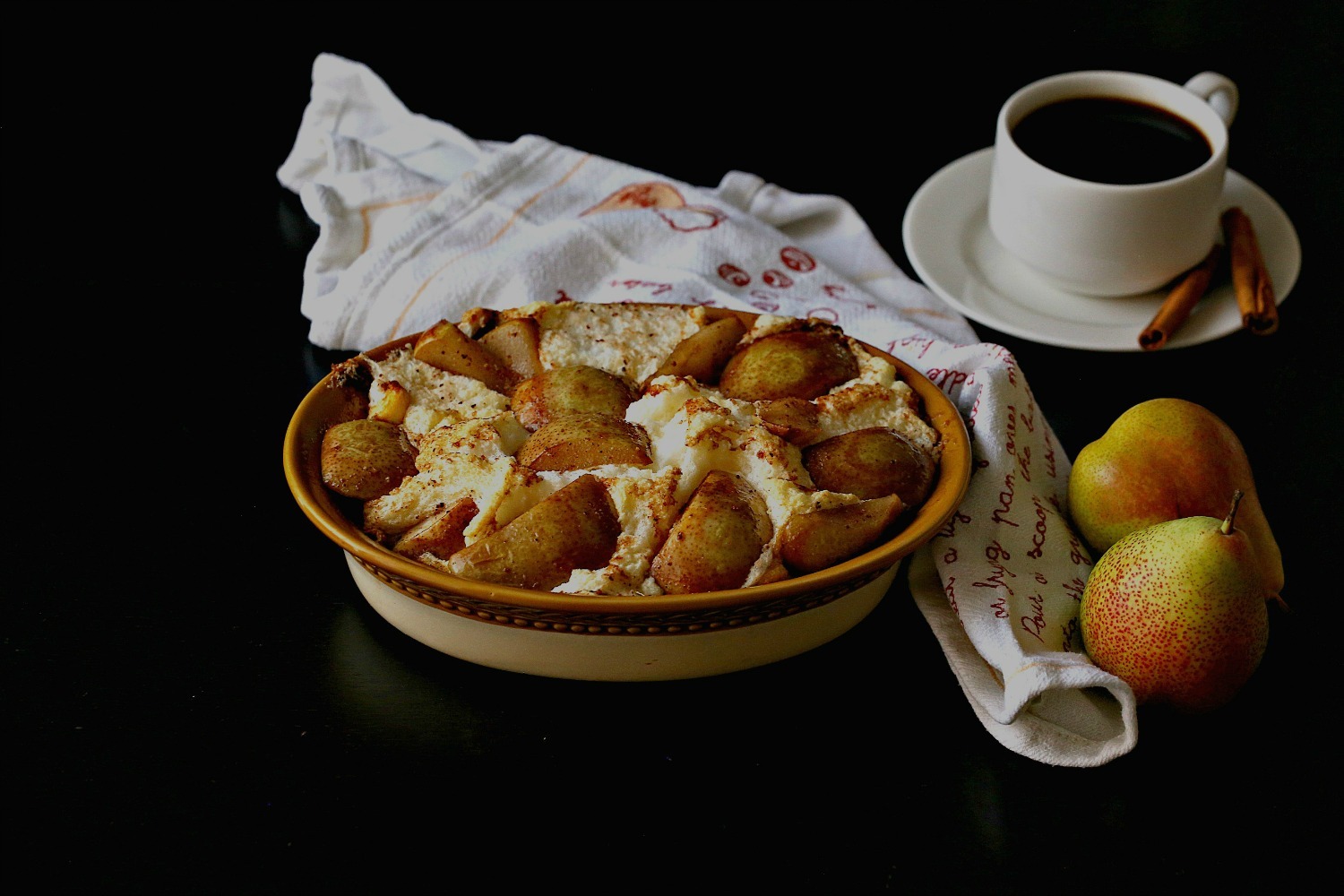 Baked Puffy Omelet with Spiced Pears
Ingredients
Eggs:
3 eggs
2 Tb almond flour
4 Tb milk
Pinch of salt
Pears:
2 medium pears Sliced
2 tsp butter
¼ tsp of ground spices: cloves, cinnamon, ginger
2 tsp of honey
Butter for greasing the pan
Instructions
In a small skillet, melt 2 tsp of butter, add pears and sprinkle the spices, saute until the pears are soft .
Separate the egg whites from the yolks, whip the egg whites until a soft peak forms.
In a bowl put the egg yolks, milk, salt, flour, and mix lightly.
By a wooden spoon, fold the egg whites in the yolk eggs mixture.
Pour the batter in a greased oven dish or iron skillet.
Place pears on tops
Bake for 10 to 12 minutes on 180 C
Serve immediately , and refrigerate any leftover
Do you like pears? How do you like to have them?