A creamy dreamy smoothie that bursts with earthy flavors, yet fresh and light. This cantaloupe smoothie is packed with antioxidants and inflammatory , it's vegan and gluten free!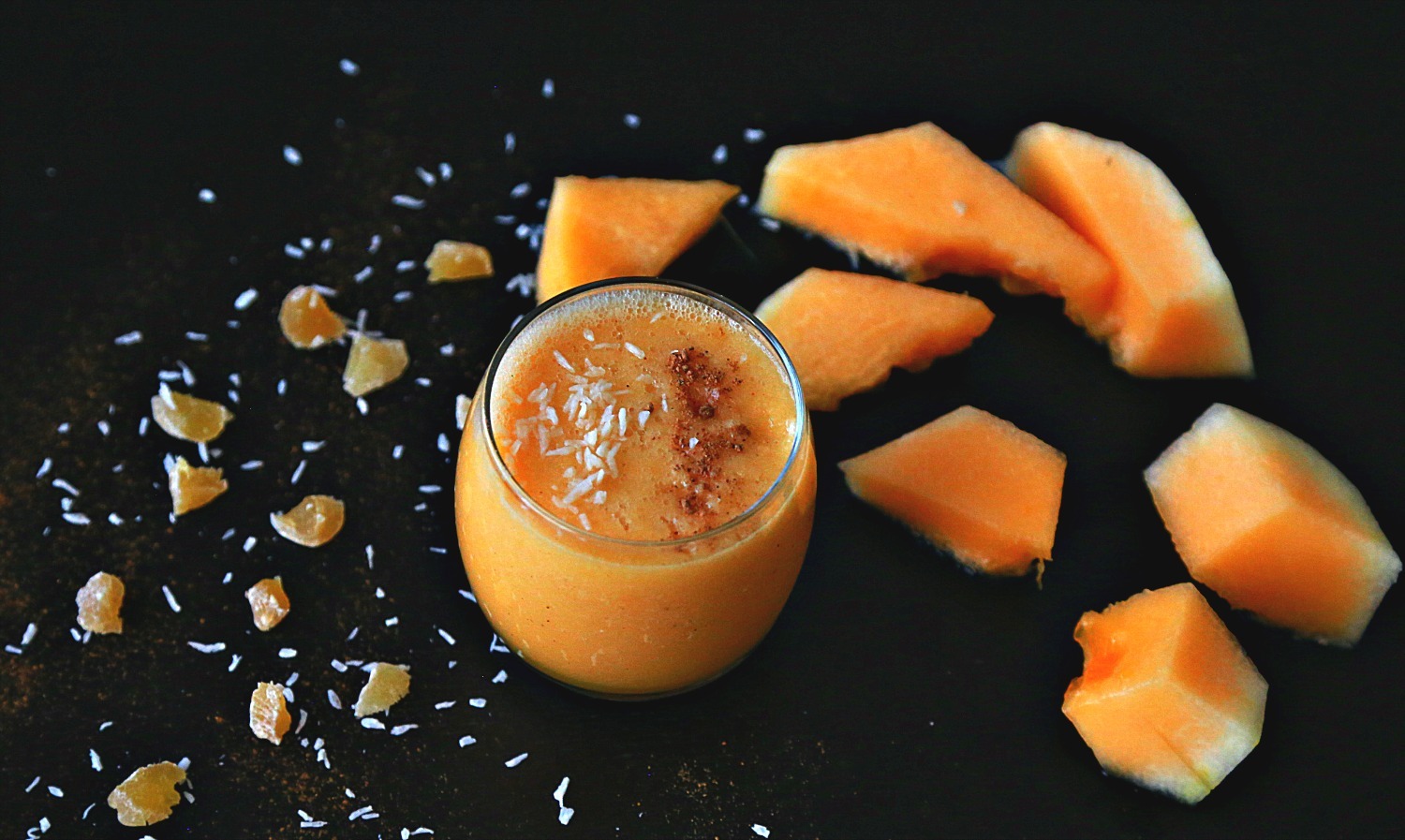 I made for you today another summer recipe, that is very easy to make yet very delicious!
I was a cantaloupe enthusiast. At my parents house , we almost didn't' run out of melon fruits in the summer. Because dad is such a big fan! I still love it , But not like before, I look for lighter fruits now, like watermelon. But a creamy cantaloupe smoothie without the need to add any cream or dairy, sounds really delicious. and comfort drink. And how about if you add some spice to it? And ginger? Yummmmminess in a cup, that's what I'm talking about.
Cantaloupe
A summer fruit that relates to melon family. It's refreshing and delicious!
Why do you need to add cantaloupe to your diet:
There are so many health benefits, let's  mention some:
 Has nutrients like vitamin A and C , potassium, low in fats.
The orange color form the good amounts of beta carotene antioxidant, which may reduce the rick of some cancers, and heart diseases.
Has good amounts of fibers, that helps digestion.
Cantaloupe with diabetes
Unfortunately, cantaloupe is not a very good option for diabetic patients. They may enjoy it on occasions, so preferably not on a daily basis.
I usually like to add greens to smoothies, but I feel greens won't fit well with cantaloupe. You can add mint or basil if you wish. This is such an easy recipe, this smoothie is very refreshing and the addition of ginger and nutmeg, transfer the smoothie to the next level. The spiciness with sweetness is such an amazing combo!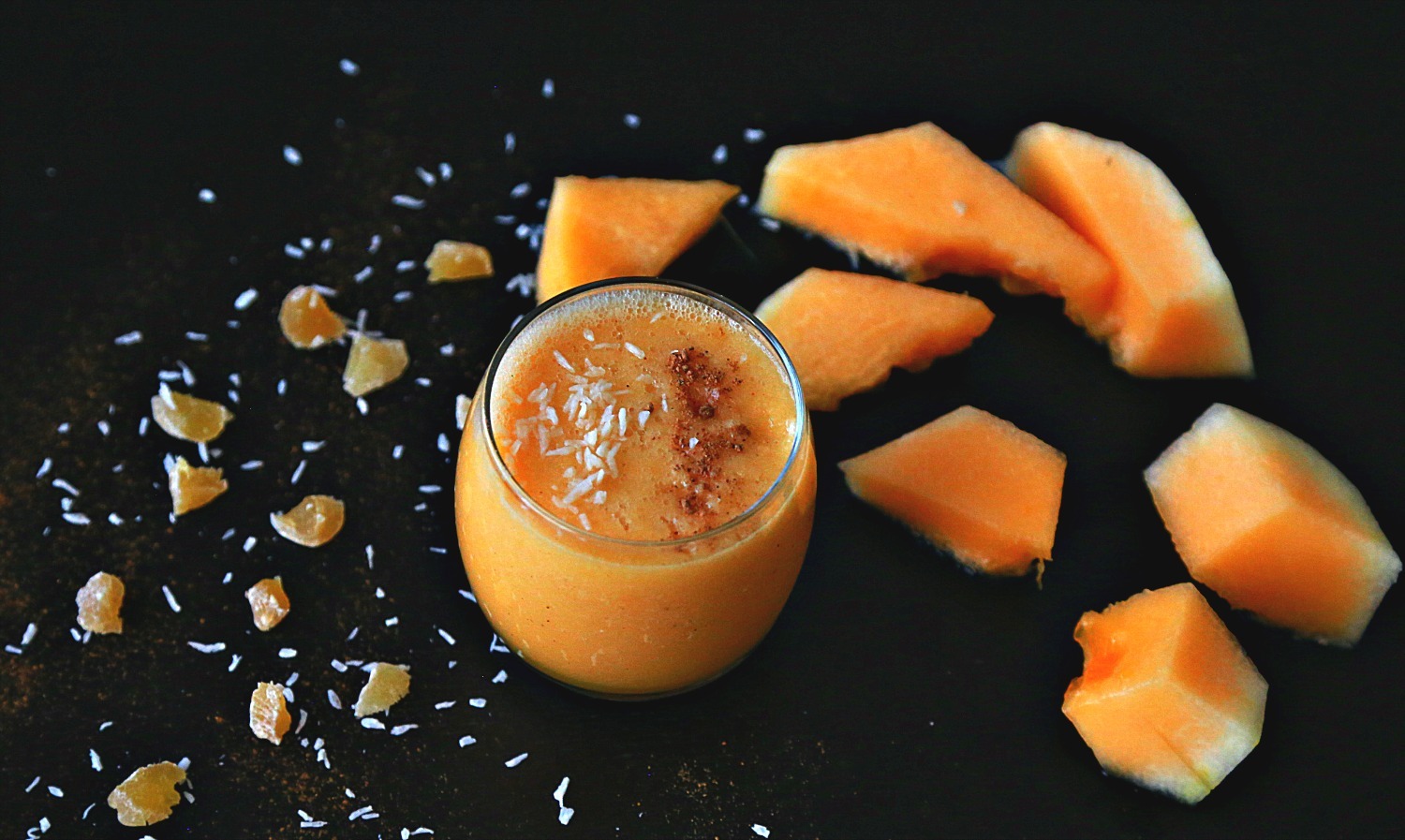 cantaloupe smoothie
Ingredients
1 inch of ginger
250g of cantaloupe
Orange juice of a half orange
1 Tb of grated coconut
Pinch of nutmeg
Optional ½ tsp maca powder
Garnish:
Ground cinnamon or nutmeg
Grated coconut
Instructions
In a blender, or in big bowl if you are using a hand blender, add all ingredients*.
Garnish with more nutmeg or ground cinnamon , and grated coconut.
You can add ice if you wish.
Refrigerate any leftovers.
Notes
*You may wish to add ginger, cantaloupe, and orange juice. Then add half the amount of maca powder and nutmeg, to decide, how you would like it.