Crunchy and gooey pumpkin oatmeal bars that are packed with nutrients, antioxidants and fibers. Great for breakfast on the go, or as a snack, These bars are vegan , refined sugar free, and gluten free!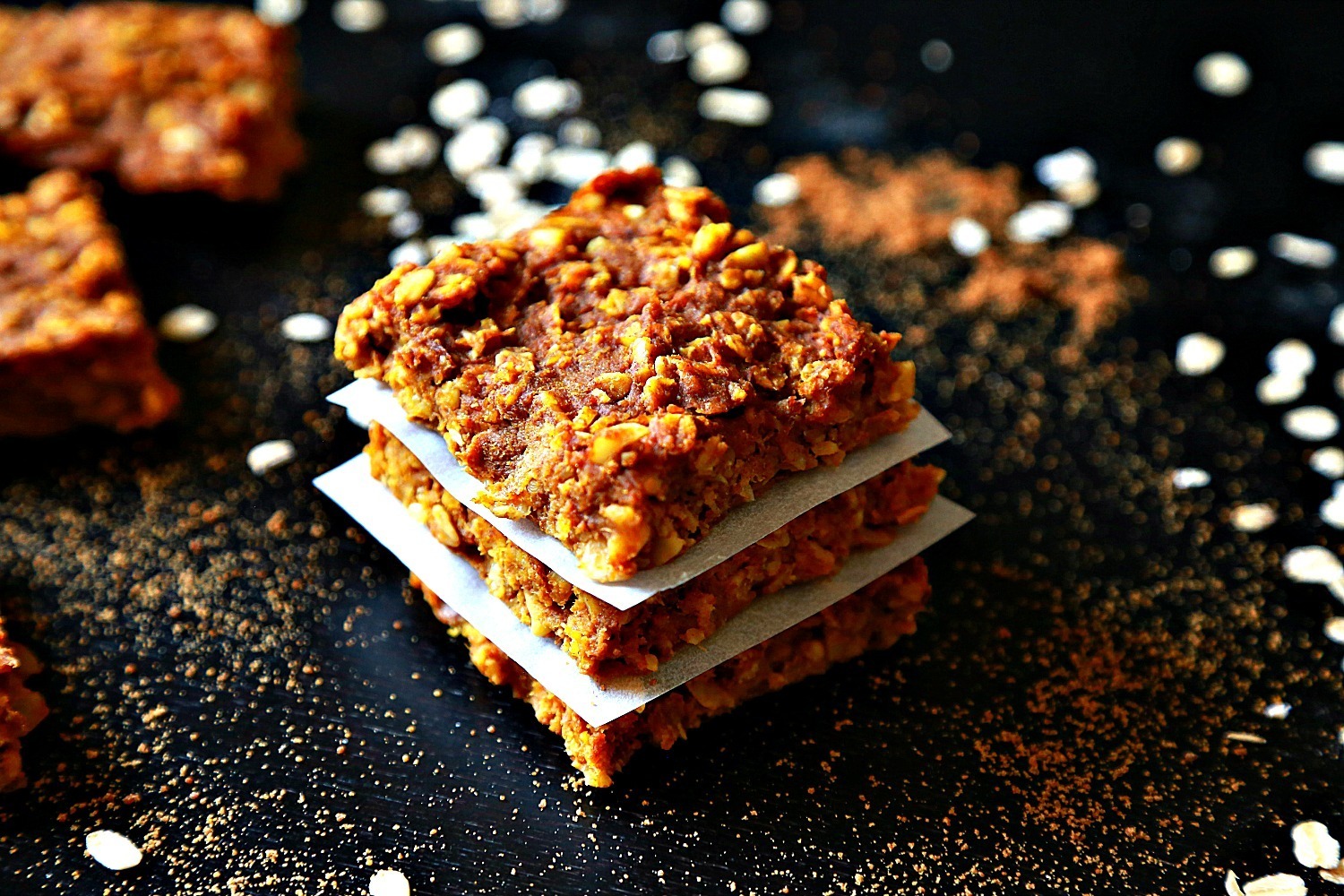 Pumpkin is one of my favorite autumn fruits, unfortunately I can't get access to fresh pumpkin here 🙁 they are all big, not suitable for cooking. Even I tried, of course it was super fibrous.
I always thought if my recipes are good enough or should I add something new. Bur I guess, few basics recipes everyone should master like these bars. And you would know by now that oatmeal is my favorite grain and I like to add it to everything I love and everything I can! Pumpkin with oatmeal, sounds terrific right? So I thought, with help of libby's  pumpkin can, that would make delicious quick pumpkin oatmeal bars.
I can't even believe that I have only one recipe on the blog for pumpkin , which is this creamy pumpkin polenta porridge which was truly amazing and very easy! I think I'm going to add more soon
why this pumpkin oatmeal bars
These pumpkin oatmeal bars are healthy for you because:
It has pumpkin, A 100 g of of it, your daily needs from vitamin A . Also has good amounts of vitamin C, fibers, beta-carotene antioxidant, potassium, and manganese.
It's low in fat, sugar, and calories.
It has oatmeal that is naturally gluten free whole grain,  and it can reduce cholesterol, blood pressure.
Coconut oil has saturated fatty acids like lauric acid, and there are many health benefits that are not proven yet. This is a study for virgin coconut oil can lower cholesterol in rats. We need more studies for it, on the human.
Enjoy 🙂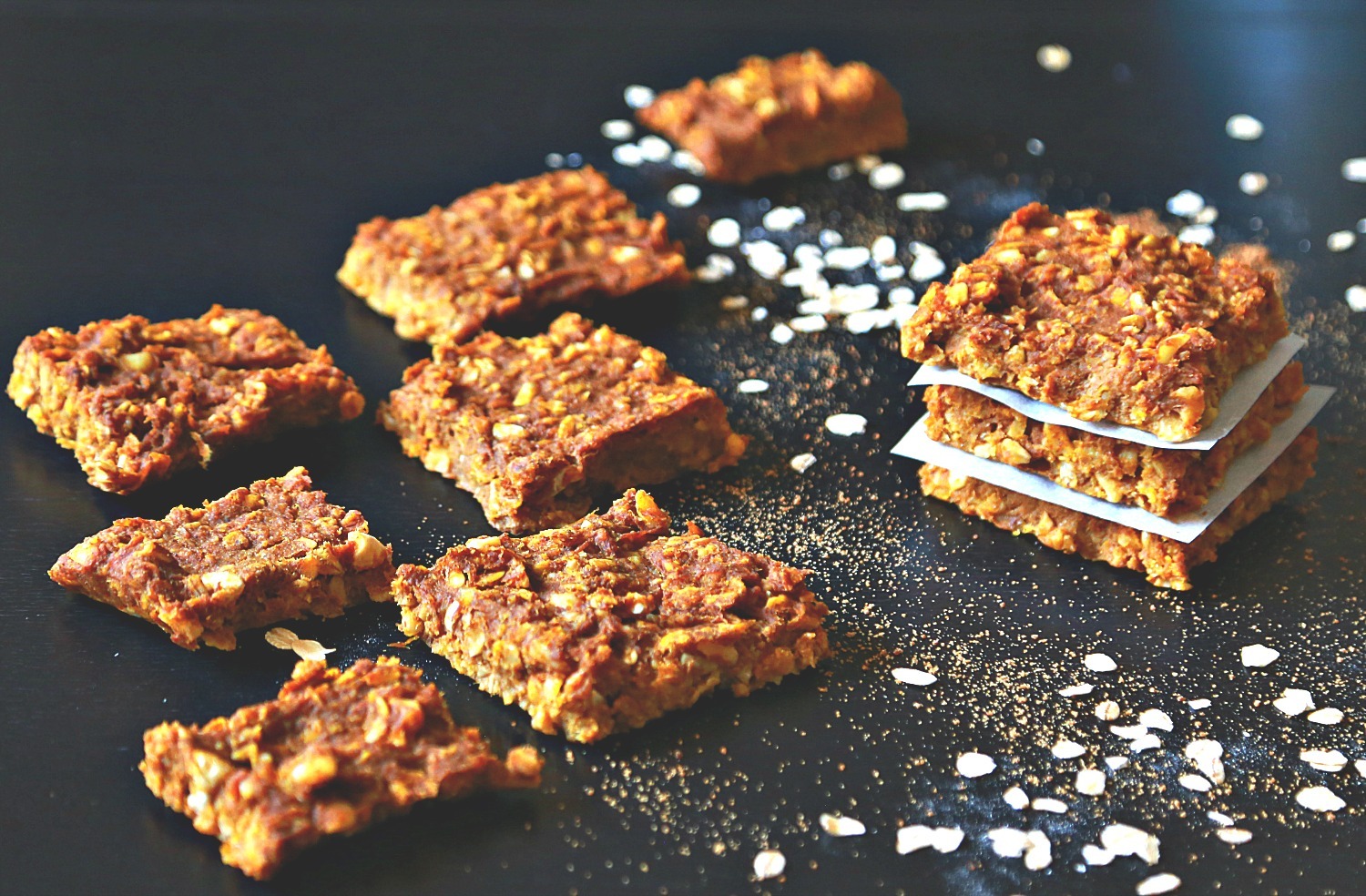 Sea salt pumpkin oatmeal bars
Ingredients
1 pumpkin puree can
200g oatmeal
20g crushed almonds
70g crushed cashews
4 Tb coconut sugar
3 Tb oat flour
1 Tb pumpkin pie spice
¼ tsp sea salt
2 Tb coconut oil
Instructions
Preheat the oven to 375f /180C.
In a large bowl, add all ingredients and mix gentley
On a baking sheet, line parchment paper and pour the mix. By a back of spoon or a spatula, make the mix even.
Put in the oven for 12 minutes maximum, or until its golden brown and still soft from the center, it will harden after you get it of the oven.
Get it out of the oven and wait until it's cold, then cut into bars.
Keep them in air tight container.
If it's very hot where you live, you may want to keep them in the refrigerator.