Creamy coconut truffles, that are very easy to make. Flavorful, drizzled with chocolate, They are a taste of heaven in every bite. They are refined sugar free, vegan and gluten free!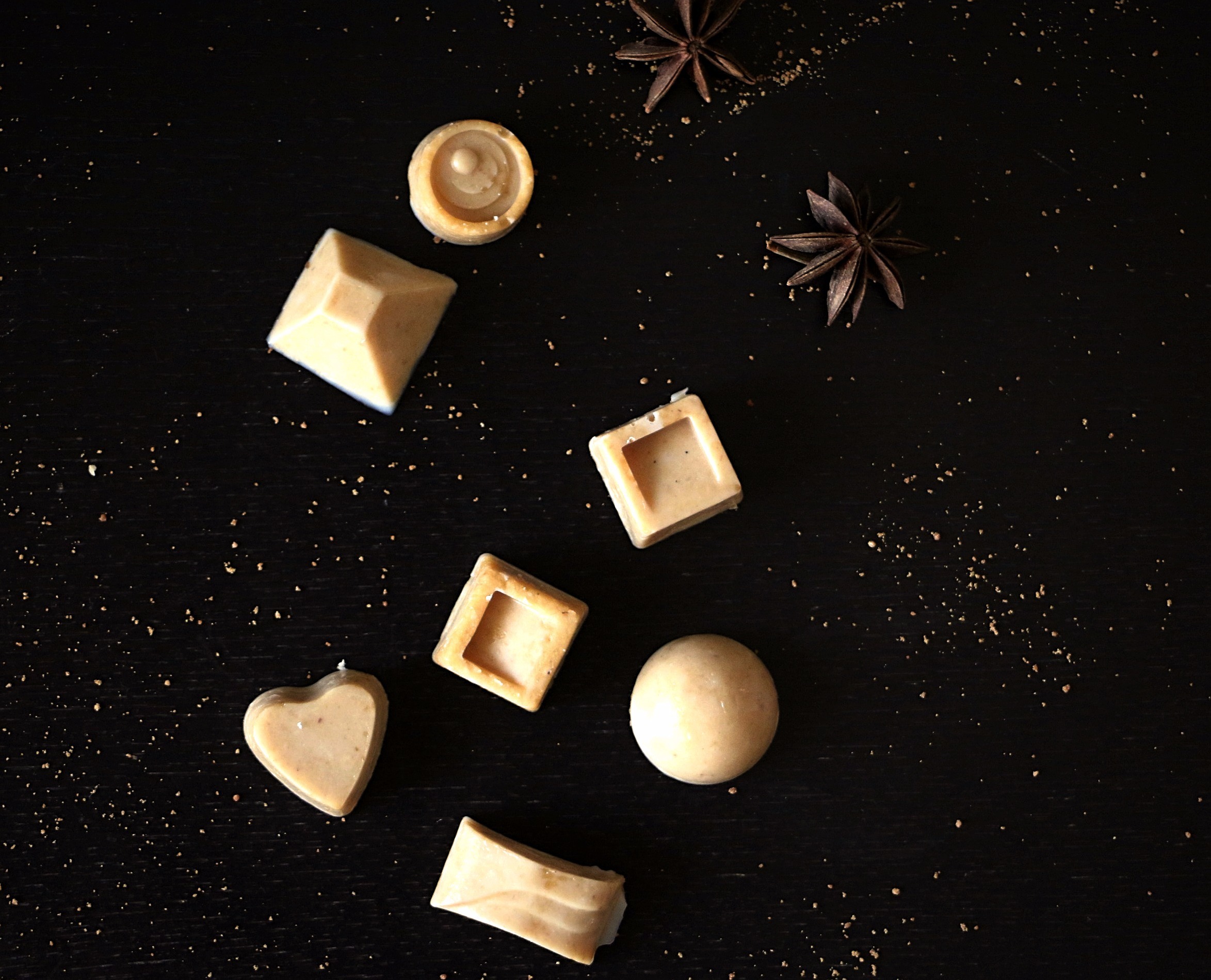 Coconut is my favorite flavor ever! Using it on the blog in every form I can. Whether it is coconut oil, milk, cream , or sugar . And soon I may use the butter, even I'm not sure how it would be different. Have you tried it? Do you recommend it?
And actually I just needed an excuse for using these silicon molds my sister got long time ago for my mother. Of course, mom didn't touch them, and just pass them to me. And, life happens, and I just forgot about them too. I Just found them a week ago in my cupboard, and decided it's time for a yummy treat, that speaks to the soul, and show the beauty of the molds.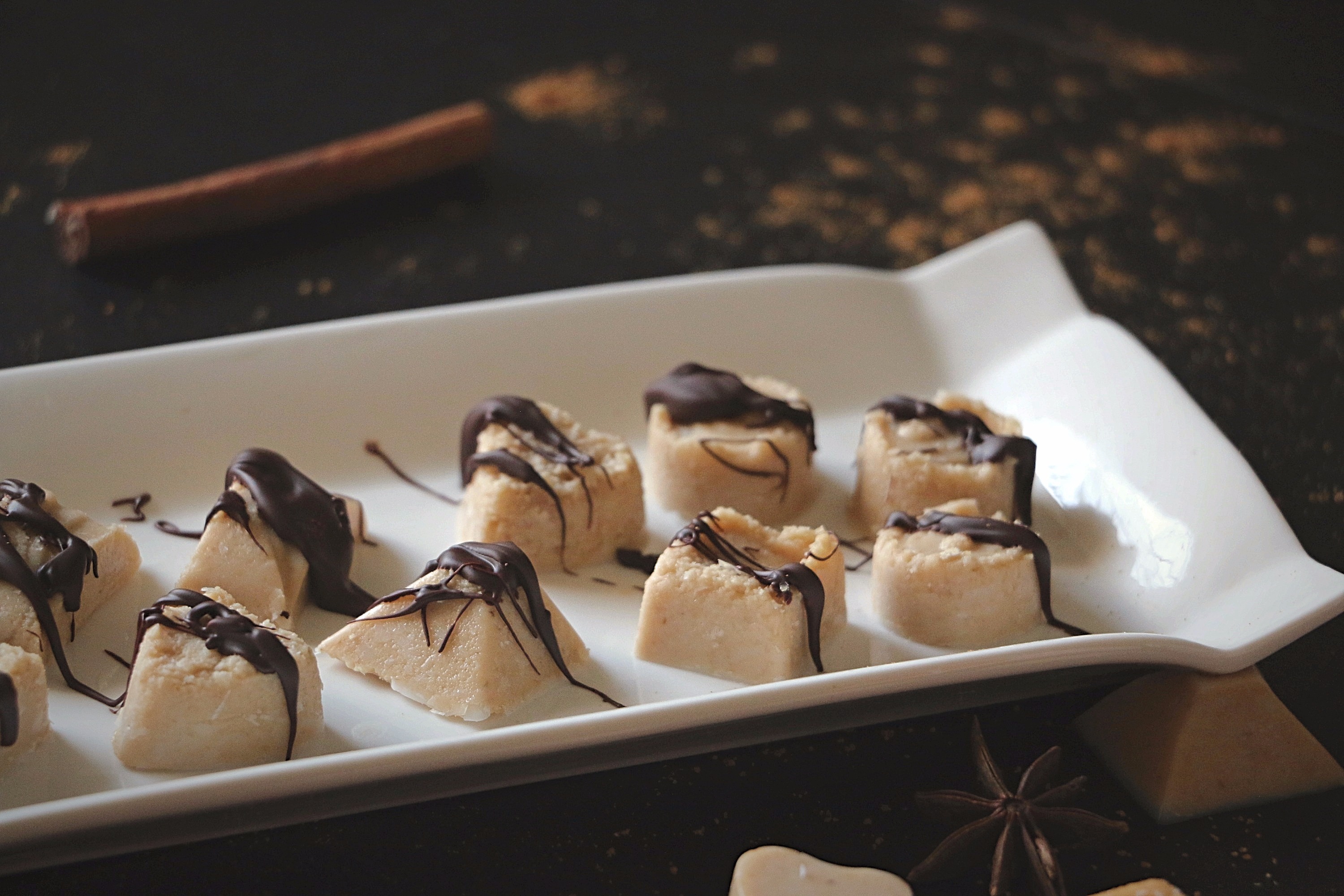 Why these coconut truffles ?
These coconut truffles are healthy because:
They have oat flour, that gives airness and fluffiness, but hold the texture of your product. It's gluten free, and can reduce the bad cholesterol from your body.
It has coconut cream, that gives a creamy texture but with monounsaturated fatty acids, which they are the good fat for your heart and body in general.
 It has dark chocolate that has good amounts of antioxidants and good for the gut bacteria too!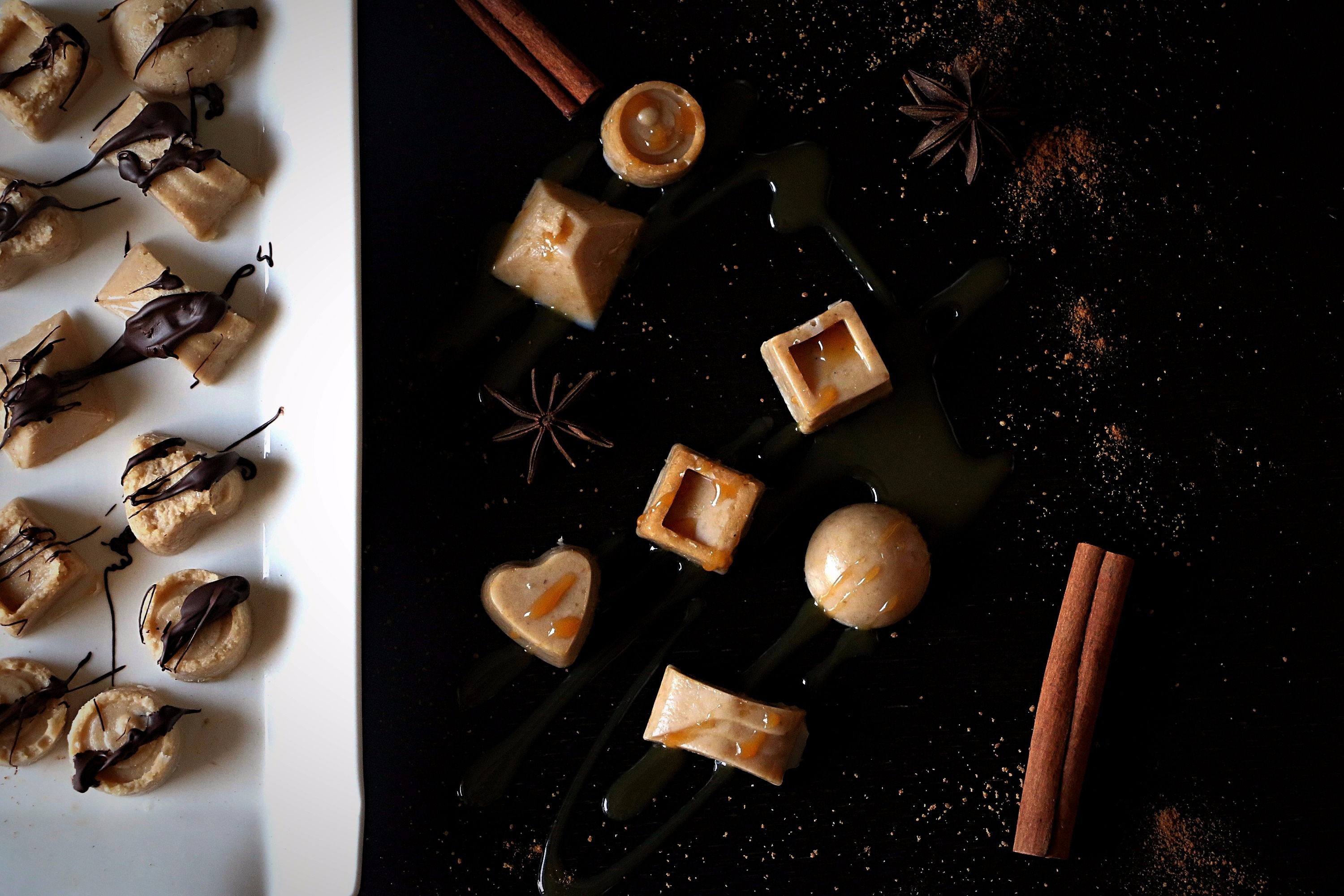 These coconut truffles are the perfect gift for your loved one, or you just devour it by yourself. Maybe on a bad day, or actually any other day, just to raise the level of happiness and gratitude that there is a blessing of healthy yummy treat in the this brutal life we live in.
These truffles are easy to make, you just need to make them ahead to be well chilled. However, if you don't want to wait so long, or you are not a fond of chilled products, add 1 Tb of corn starch to the mix.,This way, it will taste like soft pudding and you keep it in the fridge, and even it taste good hot too.
Enjoy!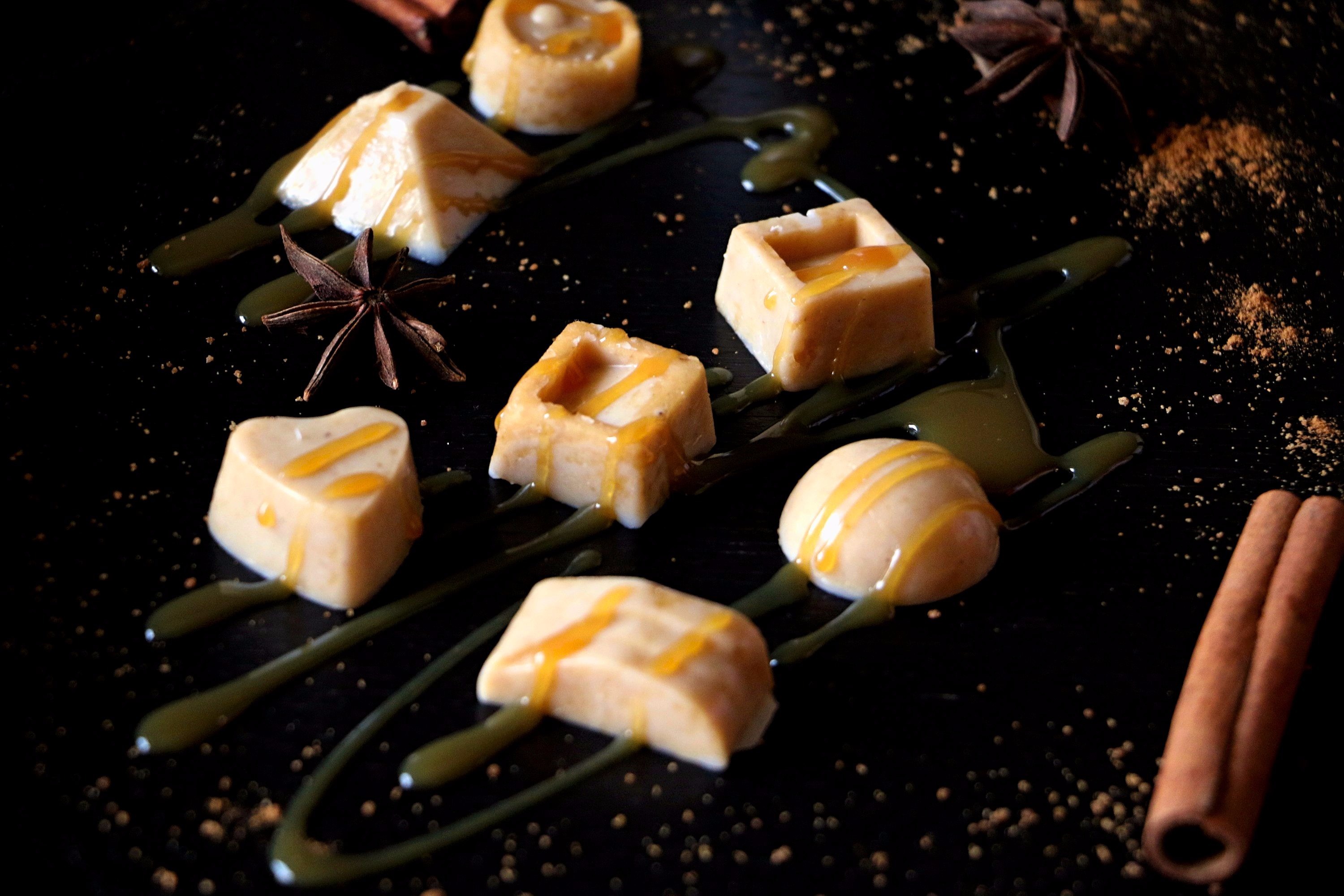 Chocolate Creamy Coconut Truffles
Ingredients
1 cup coconut cream
4 Tb fine grated coconut
2 Tb coconut sugar
4 Tb oat flour
1 tsp coconut oil
Toppings:
Dark chocolate
Caramel syrup
Instructions
In a small pot, add the ingredients gradually on low to medium heat, until you reach the desired consistency.
Pour in your mold slowly.
Chill for 4 hours at least to firm up, overnight will be perfect.
Serve frozen or cold.
Notes
If it's hot where you live, remove from the freezer 10 mins before serving only. And don't leave them at room temperature.