Moussaka, A hearty eggplant casserole with lamb meat plunged in rich tomato sauce, that is naturally gluten free. This is the perfect healthy comfort meal!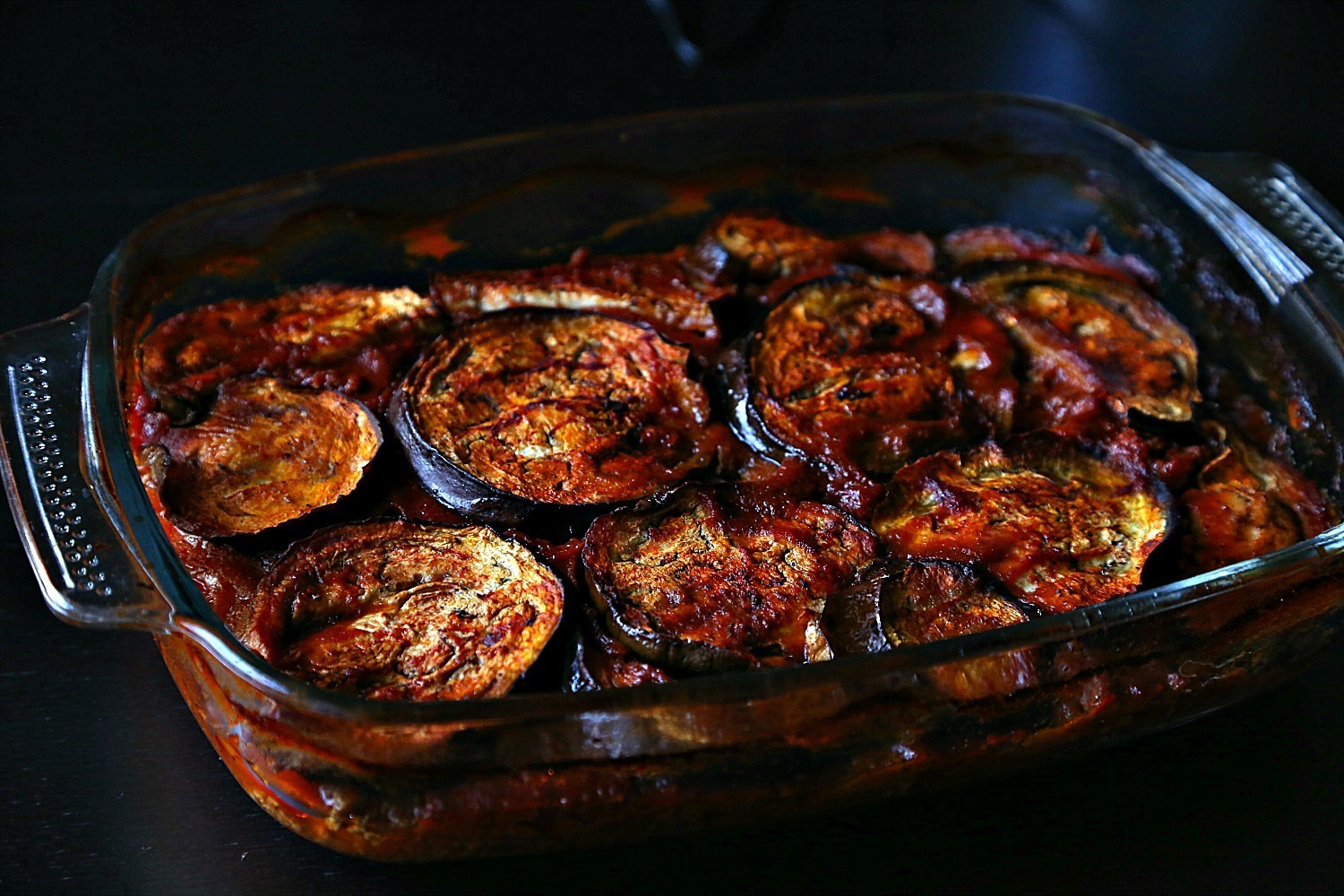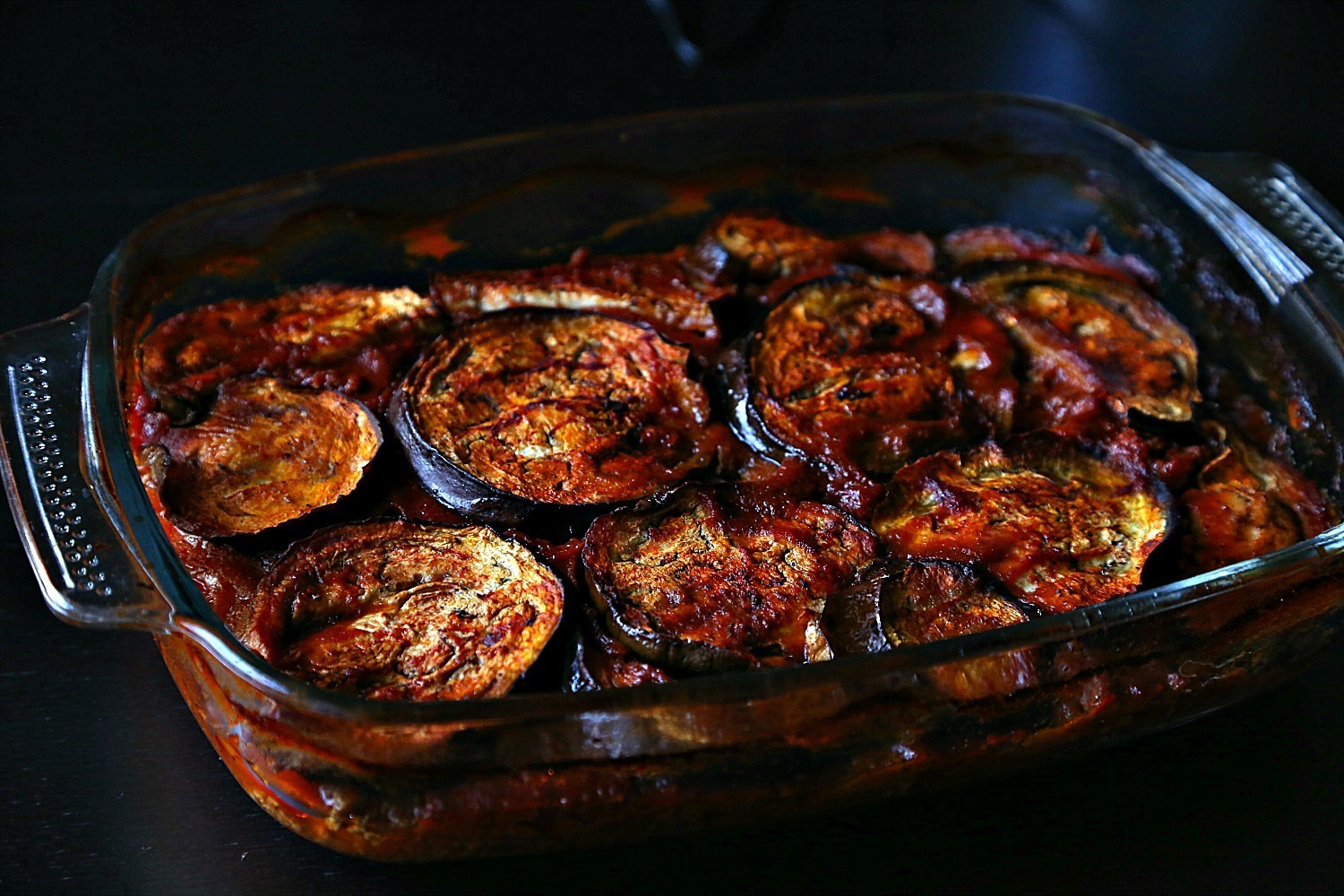 Today, I have for you another dish from the Arabic cuisine, I see that YOU my readers are loving Arabic recipes, and I can't blame you! Most Arabic recipes are healthy , naturally gluten free, and some are vegan! However, some of the Arabic dishes take time, because Arab families consider homemade cooking a big thing in life in general. It wasn't common to order ready food or homemade cooked meals until the last decade. Except, in big gatherings where people order food that they usually eat at home. And because now people here tend to eat fast food and order take away,  I want to document my heritage to be forever and ever. and I'm glad that you are enoying it too!
Origin of Moussaka
Now , let's talk talk about Moussaka. There is some debate on the origin of it, whether it's Greek or Arabic. However, there are many versions, some with béchamel sauce and cheese, meaty, vegetarian, and even vegan ones. I have for you the one that my mom follows. Making the food that mom used to cook or still cooking it, makes me feel happy, and appreciate memories, it's just nostalgic , almost therapeutic. It's not just about the food really.
Why Moussaka is healthy
It has good amounts of protein from meat.
Because it has a great amount of tomato which contains vitamin C and lycopene too.
It has eggplant that

has good amounts of fibers,  vitamin K and folate, also low in calories and fats. I made many recipes with eggplant, vegan, vegetarian, and mixed with meat!
Eggplant
I almost turned from a hater to a lover of eggplant , not yet a true lover, but something I'll eat more often. I've learned that they way you cook eggplant , and the fresh good produce you have , make a huge difference. I made few recipes with eggplant, check them here .
Most of the benefits comes from the skin, so it's crucial not to remove it when you cook It. It becomes thin, and totally edible,and palatable.
Enjoy!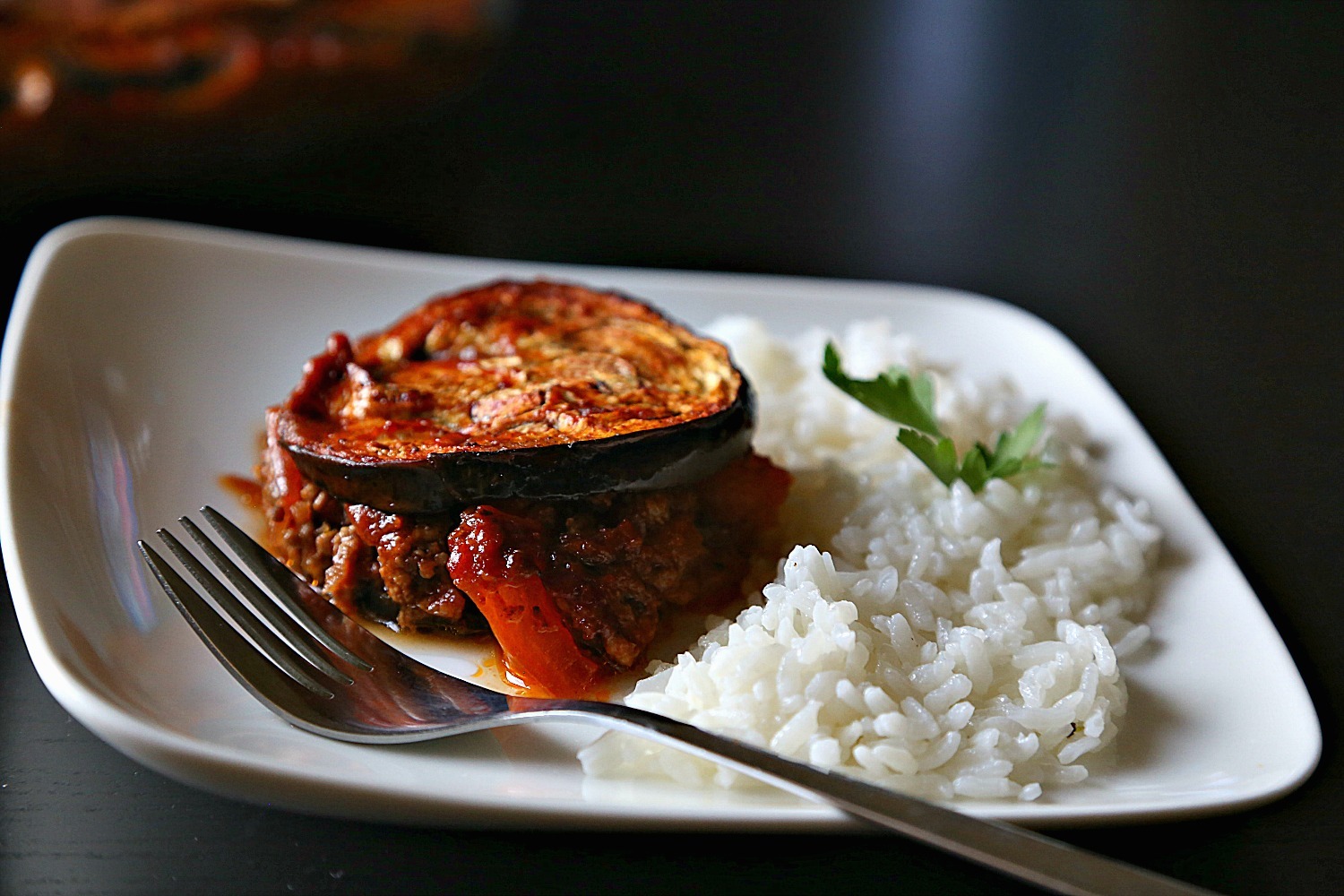 Moussaka (Eggplant casserole with Tomato Sauce)
Ingredients
1 tsp sunflower oil
1 Tb pomegranate molasses
400g ground lamb meat
1 big eggplant
4 Tb tomato paste
1 tsp 7 spice
2 cups of water
1 small onion minced
1 big tomato sliced
2 Tb tomato paste
2 tsp 7 spice
Instructions
Heat the oven at 180 C.
In a sheet pan, put the eggplant slices, and brush them with little olive oil or add 1-2 tsp of olive oil.
Mean while, heat a skillet on a medium heat and add 1 tsp of sunflower oil, then saute an onion for 3 minutes.
When the onion becomes translucent, add the meat, 1 tsp 7 spice, salt and pepper, and pomegranate molasses.
When the meat is no longer pink, add 4 Tb tomato paste, and mix them well, and season again.
Check the eggplant and after 10-15 minutes and flip them once.
In a oven safe dish, add the eggplant at the bottom of the dish. then a layer of meat.
Add a layer of slice fresh tomato, then again another layer of meat, and finish it with a layer of eggplant.
Add a mix of water, tomato paste, and spices to cover the whole dish, you can use stock instead of water.
Keep it in the oven until the liquid is reduced to half. around 25 minutes
Serve with white rice or pita bread.
Refrigerate any leftovers.