A creamy dreamy oatmeal bursting of delicious flavors of pistachio and chocolate. It's packed with nutrients, fibers, vegan friendly, and gluten free too!
I'm not a person who loves snacks, but when I do, one of my favorite snacks to nibble on is, dark chocolate and light salted pistachio. This combo must be coming from heaven, really its out of this world. A crunch  little salty, and rich chocolate flavor! Pistachio is one of my favorite nuts, here I made before, cookies with it . And I love to add  it as topping for recipes like this polenta or this coconut oatmeal.
Pistachio butter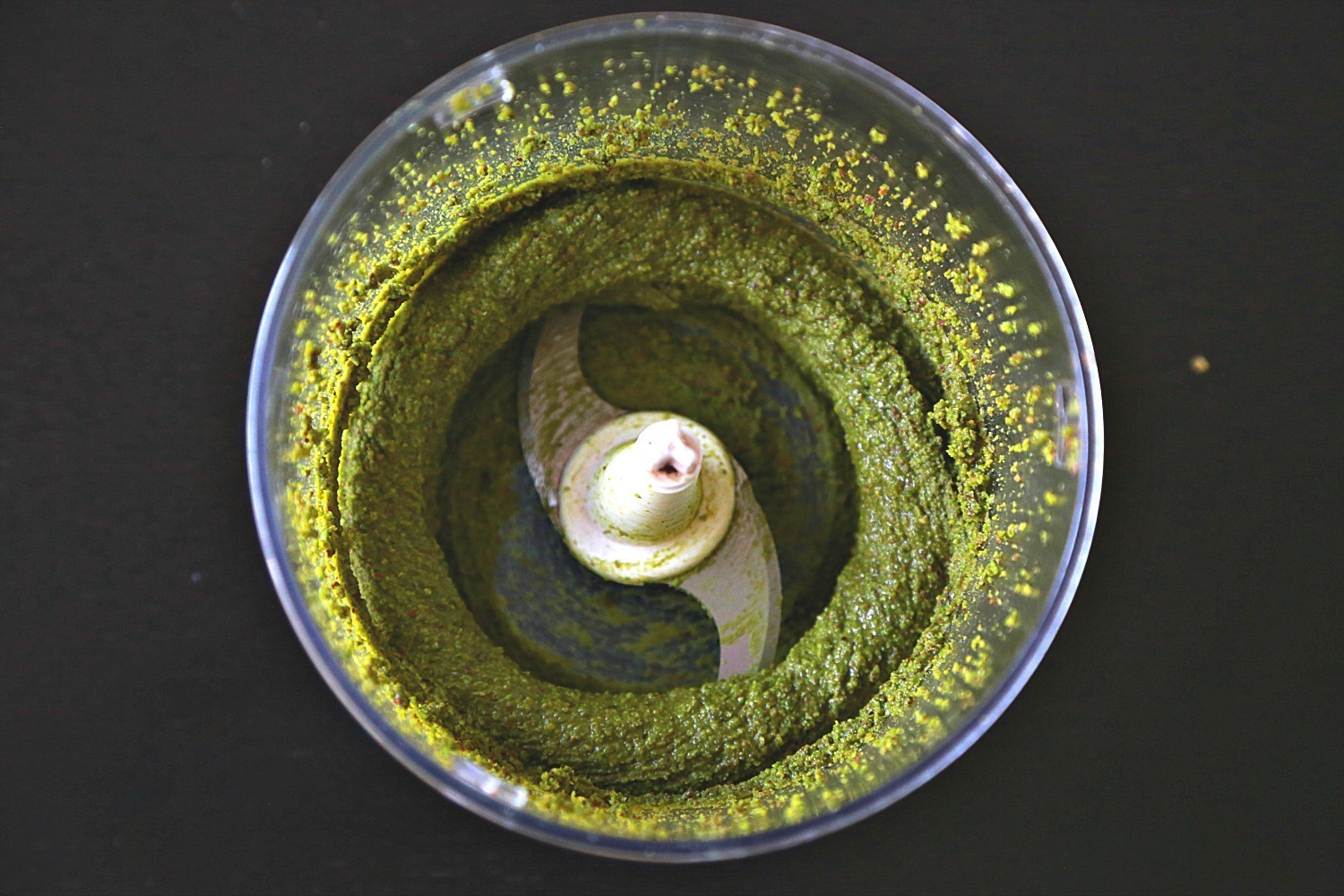 Pistachio is one the healthiest nuts. it has
Has monounsaturated fatty acids that are good for your heart.
Has good amounts of protein, fiber, vitamin E. and B6. Also, healthy fats that are of unsaturated type.
The different colors of green and purple in pistachio are due to antioxidants content like polyphenols.
They may make you live longer. and improve the lipid profile
It's so easy to make the pistachio butter, you just need to have a good quality food processor. Just crush the pistachios until they turn into butter. First, just make pulses, in case the processor is not strong enough, and safer.
or you can just buy it here, but if I can make it , you can make it, and I encourage you to do so!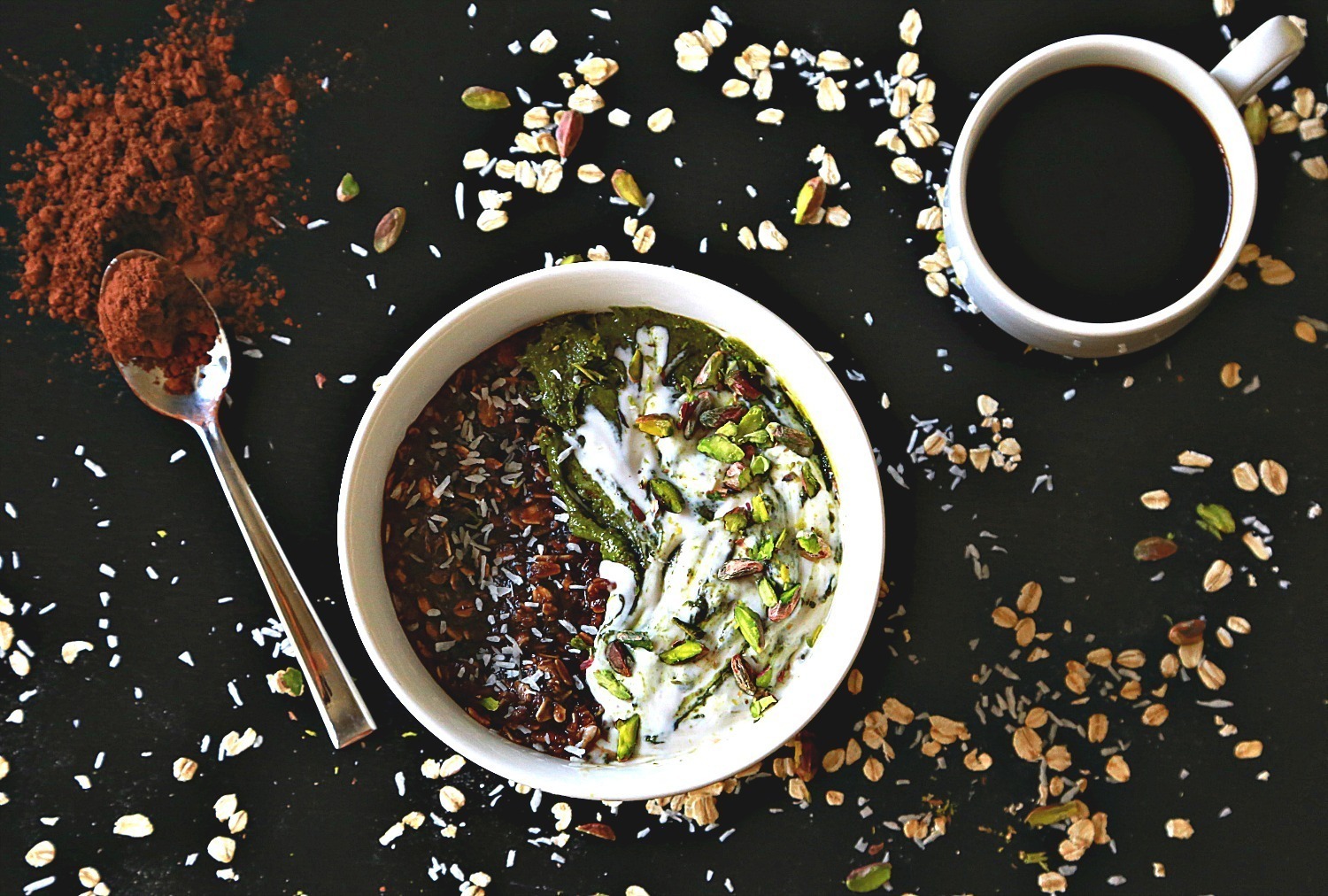 This is such an easy recipe to make, really what its easier than mixing oatmeal with your favorite milk, a flavor and some toppings! You can make it on the stove or use the microwave. you can add melted chocolate for extra chocolaty flavor.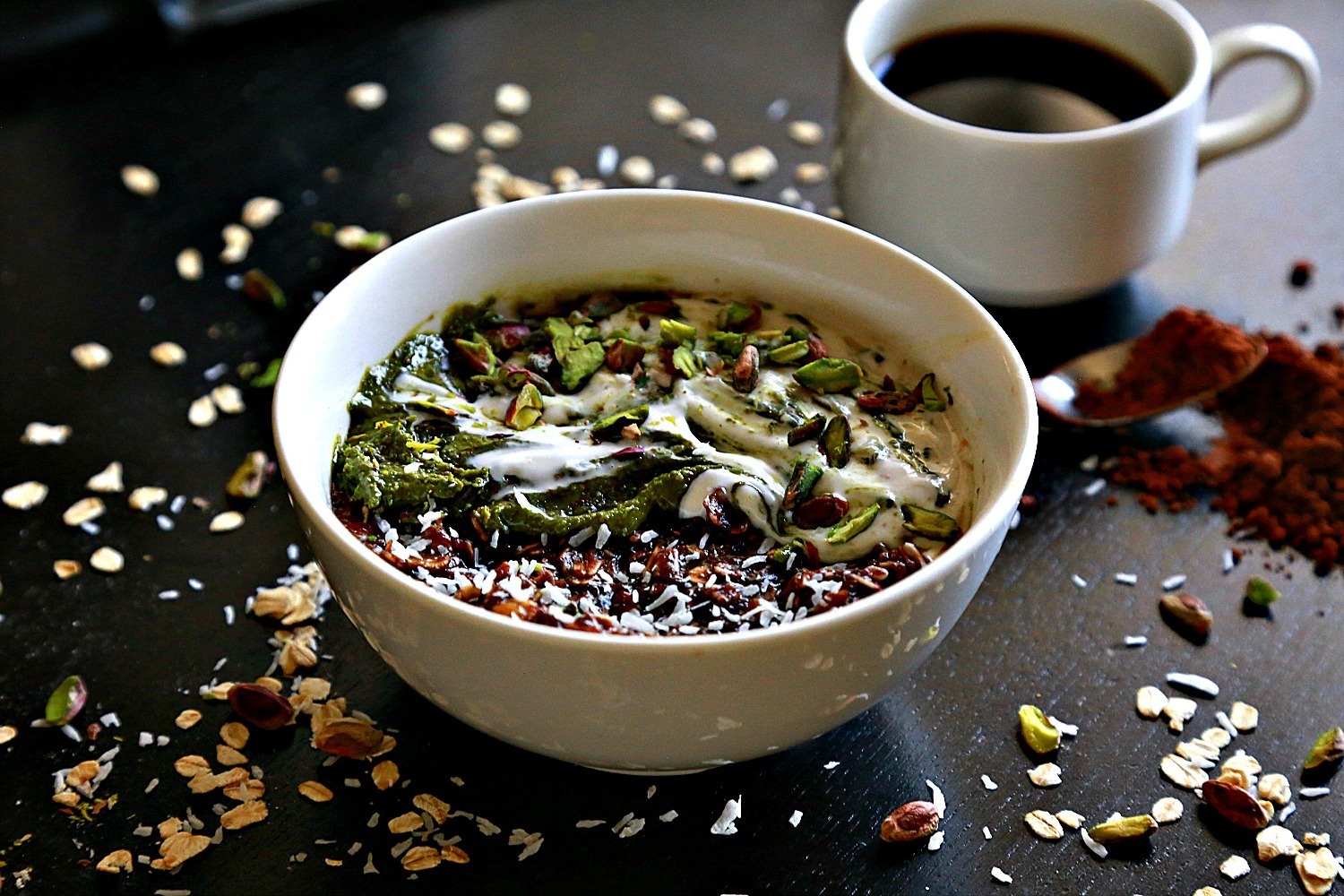 pistachio butter chocolate oatmeal
Ingredients
1 Tb pistachio butter
200g oatmeal
A pinch of sea salt.
1 cup of dairy milk (or any milk of your choice)
1 Tb sugar (optional)
1 Tb dark coco powder
50g melted dark chocolate (optional)
Garnishing and toppings:
Cream
Crushed pistachio
Grated coconut
Instructions
In a medium pot, put dark coco powder, sugar (if desired) and add cold milk gradually until the coco dissolves completely.
Put it on the stove, on a medium heat, add oatmeal, and stir occasionally.
Add melted dark chocolate (if desired) and pistachio butter just before you finish cooking.
Serve hot or cold in your favorite bowl or jar, add pistachio, a splash of cream.
Refrigerate leftovers for up to 1 week.