A fresh salad that is crunchy, bursting of summer flavors. This spinach salad is packed with nutrients and antioxidants, also it's naturally vegan and gluten free too!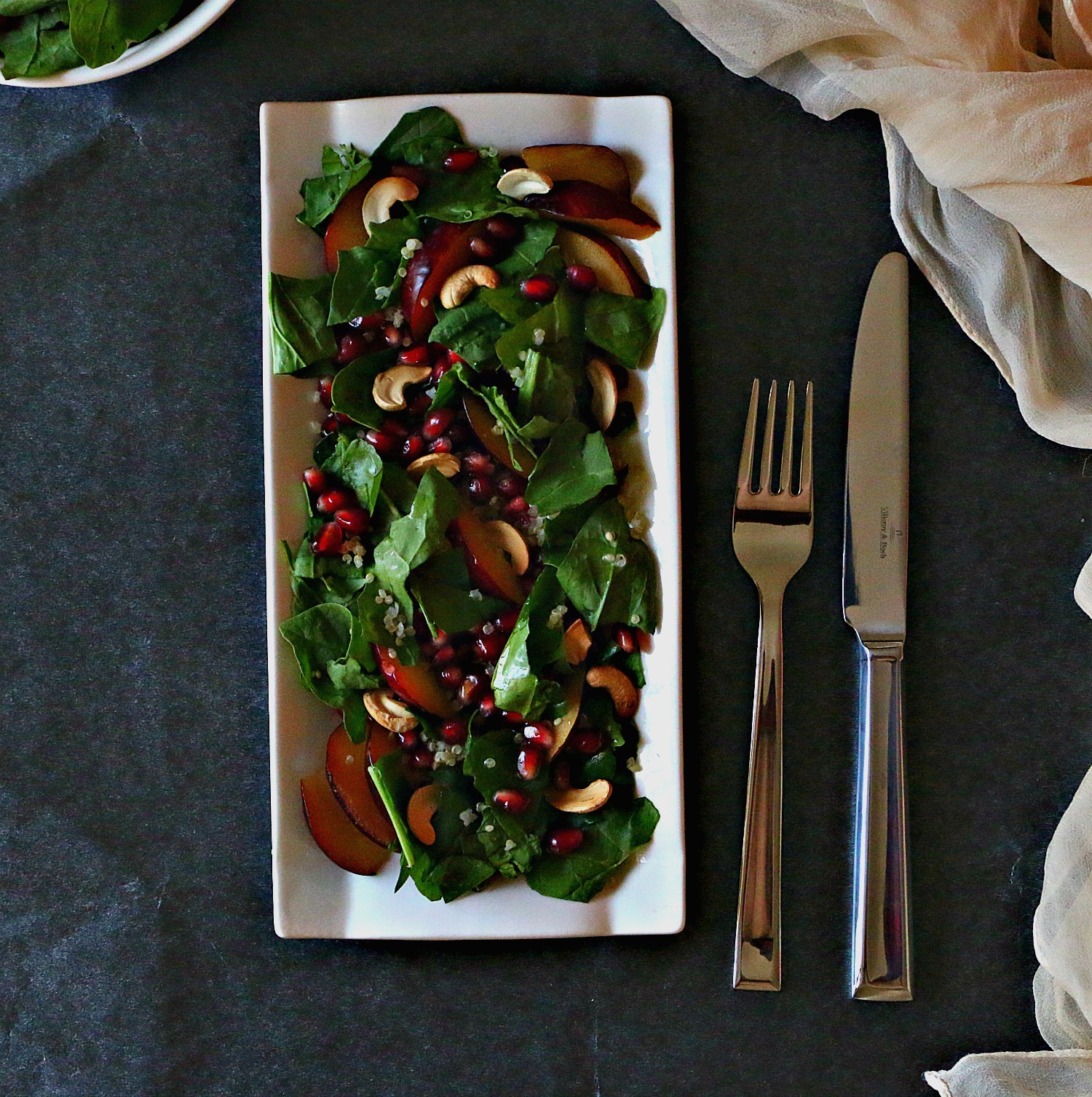 This is almost a good bye summer recipe. A recipe with colorful juicy fruits. My brother helped me creating this salad, like we were just discussing what should i post on the blog, i wanted a light recipe, and we just came with this. Well, he advised me not to complicated, but me, I'm not sure, I like to add unusual twists for every recipe. Not everyone gonna like it, I know, but that's why there are so many cooks out there right? Creating delicious recipes for different palates.
Why this spinach salad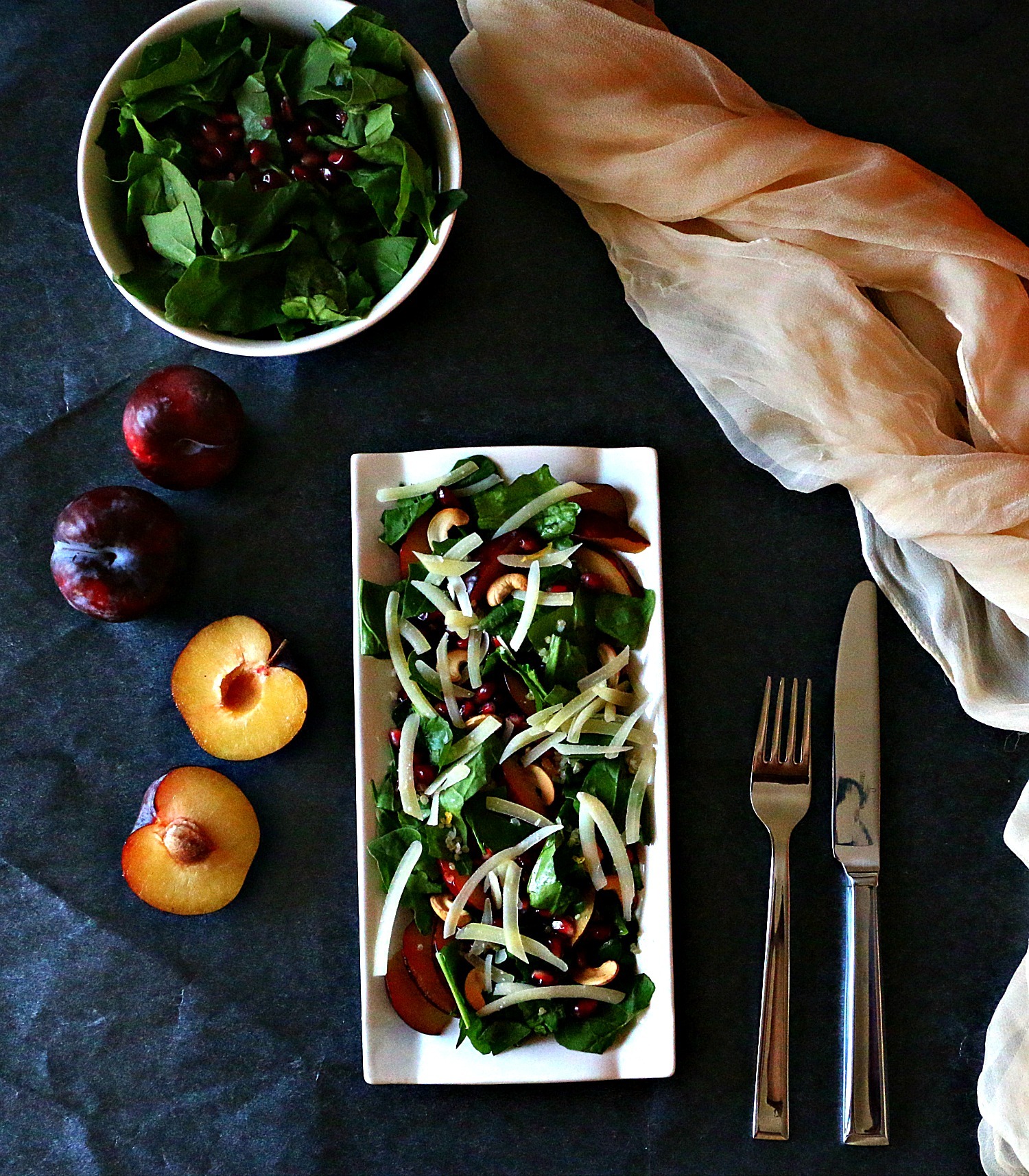 This spinach salad is so healthy, and here is why:
It has pomegranate that shows anti-cancer effects , and has role of prevention and treatment for prostate, breast, lung, colon and skin cancers. And the  juice can lower blood pressure
It has quinoa that is low in calories, fat, high in protein, and a good source of fiber
It has spinach that is high in B vitamins like C, B2 and folate that is critical for pregnant women, and it has good amounts of minerals like iron and calcium too. I've talked in depth about it here when I compared it with kale 
It has plums that has good amounts of fibers, vitamin C, and vitamin K .
Well, you can have this salad, low carb and skip quinoa. But it gives a different taste, with little crunch to it, and of course more health benefits. Here are more recipes with quinoa, and here you can find all the info you need about it quinoa.
choosing spinach as base for this salad, is a simple way to mix flavors, since it has a mild taste, and don't overcome the flavors like some other greens.  You can check more delicious spinach recipes here
Enjoy 🙂
Pomegranate spinach salad
Ingredients
4 Tb cooked quinoa
Spinach (as desired)
4 Tb pomegranate arils
1 plum sliced
½ Tb olive oil
juice of half lemon
pinch of salt
black pepper
Toppings (optional)
shaved Parmesan
roasted cashews
Instructions
Cook quinoa, ½ cup quinoa in a 1½ cup of water, for 15-20 minutes.
Optional: heat the oven at 375/180C , and roast the cashews for 5-10 minutes.
In a big bowl, mix all the ingredients together.
Transfer the salad to your favorite cup or plate.
Refrigerate any leftovers.