Today, I have for you a simple salad, that's very easy to assemble, with a refreshing dressing.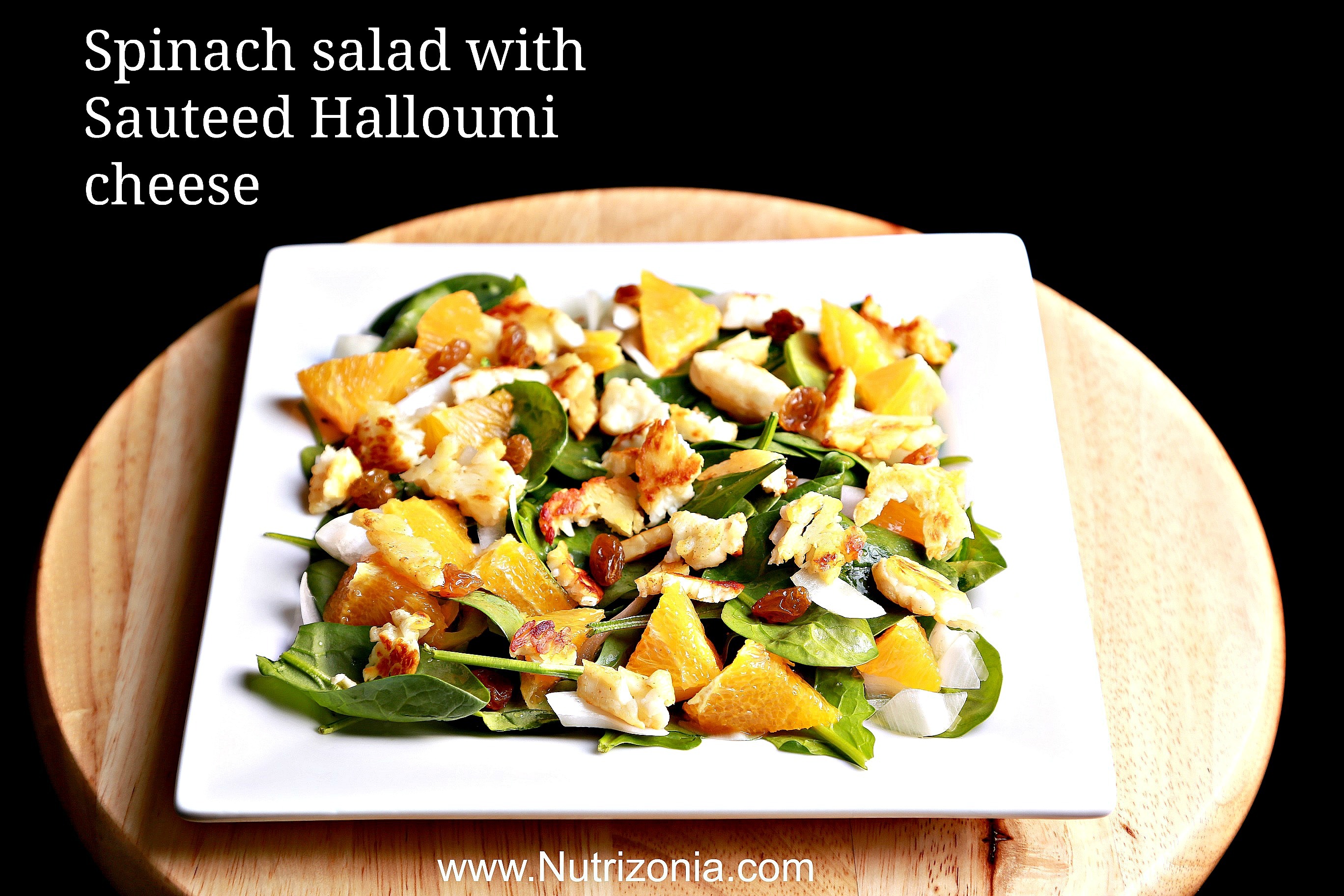 I said before, I'm not a big fan of raw salads. But, I created some for the blog, and I do eat them, but I prefer to take my veggies roasted, or in a stir fry. But When I have good quality fresh veggies, or fruits, that's when I feel encouraged to eat a raw salad.
When it comes to salad, I prefer minimal style. Few ingredients, when one star ingredient to shine. I know it's more nutritious when you can gather food from all food groups with different textures, but I would rather to have my salad as a side dish, not a main one. It doesn't have to have every healthy food we know, or that's what I believe in.
I didn't grow up having dressings with salads, the only one was mayonnaise, and it wasn't a daily option. We always had this one, lemon juice, oil and salt, and sometimes dried mint, like I did this salad, its beautiful, isn't it? I think it's perfect for salad. It's the greens, and other vegetables, or fruits that need to shine, while I still think dressings are delicious, I prefer them on sandwiches,
Halloumi 
It's semi hard cheese mixed from goat, and sheep milk, its originally from Cyprus, but its popular in the middle east. And you can find the grilled, or fried one on menus in fine restaurants.
Halloumi has saturated fat, but eating it in moderation is just fine. It's high in protein, and calcium too, and it's fulfilling with great flavor. It doesn't melt easily, so it's great for grilling with some veggies on the side, or sauteeing like in this recipe.
You can find halloumi in local stores, middle eastern ones, or special stores. But I do encourage you to try local, because they got it much cheaper. I know "whole food" has it for 11 $ and that's too much comparing to 5 $ at local ethnic store. You can buy it here too.
Spinach 
Spinach  its taking a place in my blog. I never thought I will eat spinach ever ( I used to eat cooked stew in the past, then I abandoned it completely). It is great raw and cooked, and it taste even milder than kale! Keep in mind that if you want to cook it, make it a short time. Don't make it a stew, it wouldn't be pleasant. Here fnd my other recipes with spinach 
Now let's get to the recipe! 

Spinach salad with Sauteed Halloumi cheese
Ingredients
3 oz baby Spinach
1 medium Orange
½ small onion
2 oz Halloumi cheese
1 Tb Olive Oil divided
1 Tb lemon juice
Pinch of Salt
Optional:
Raisins (as desired)
Instructions
Wash, and drain spinach if needed, and put it on your plate.
Heat skillet on medium heat, add 0.5 Tb of olive oil
Wait 2-3 minutes, then add slices of halloumi.
Leave it for 6 minutes, 3 minutes on each side, flip it once only, don't move the cheese, or shake the pan.
While you wait for cheese to brown, cut the onion in rings or wings (whatever you like, but not cubes).
Cut the orange in cubes.
Add raisins if desired
Now crumble cheese or leave it as slices.
Add the 0.5 remaining Tb of olive oil, lemon juice and salt.
mix the salad lightly, and serve it immediately
Notes
You can choose, the onion kind you like, but red or purple would be spicy, and the white would be sweet, I had yellow, and it turn out very great.

Some kinds of halloumi cheese, doesn't stay in shape for slices, but that's ok, it depends on the water content, and how fresh or old it is. Crumbled or sliced, its great both ways.
Nutrition Information
Calories:
396
Fat:
30
Carbohydrates:
21
Fiber:
6
Protein:
16
Have you ever tried halloumi cheese? Would you try it? Do you have a favorite recipe with it? Share you thoughts!