This is the only hummus recipe you need! Easy, creamy, flavorful hummus. It's full of nutrients, naturally vegan and gluten free too!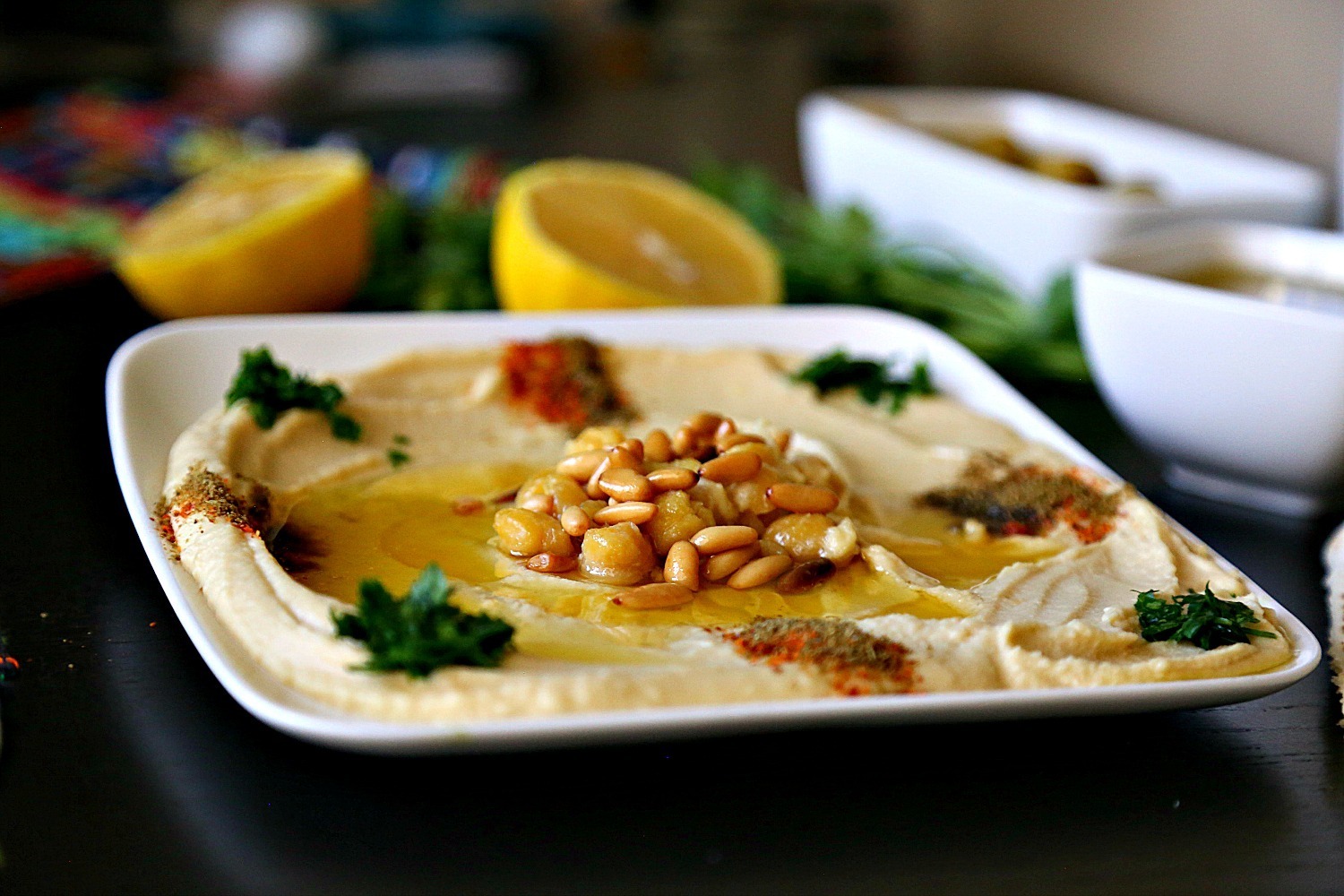 Why Hummus?
Well, I'm not sure why I didn't want to post a hummus recipe. I wanted to create new creative recipes, which I love and thought you will love too. I understand now that many of you are looking for ethnic easy recipes that are really healthy and flavorful. So today I have for you another recipe from the Arabic cuisine . The most famous one, HUMMUS!  The classic ones.
Do you that I had hummus regular for years? I used to have the same breakfast Thursday, and Friday every week for years,  maybe 15? Well I know this relate maybe to pancake Sunday, you can add many toppings to pancake, and add different flavors to the batter. But we always had a basic classic hummus,  sometimes fatteh , and that is it,,,
I called mom just to make sure, I got the recipe right. I used to make hummus regularly when I was living in the U.S   it must be the nostalgia, but now when I'm in Amman, Jordan. I just don't! It's available, and affordable. I sometimes go to mom on Friday, where she still carry the tradition one since 30 years. Mom is really pretty consistent, and I envy her for her commitment. However, mom did an excellent job and, explained everything.
In the old days in Palestine, The creator of hummus, they didn't really have a blender, so they used a mortar and pestle! But how do they got a nice smooth texture? Guess what! The pestle was made from copper! Therefore, it was heavy enough, and perfect for smashing the chickpeas. And believe they had good muscles too!
Over the years, the classic recipe started to evolve, I brought to you,  the classic naturally vegan recipe and a vegetarian version.  I prefer the vegan version here, which is the real one. However, you really need a good tahini! And boiled chickpeas, well boiled than you can hardly hold them without falling apart, and guess what removes the skin too. Here is the skin that interfere with the creaminess level of hummus.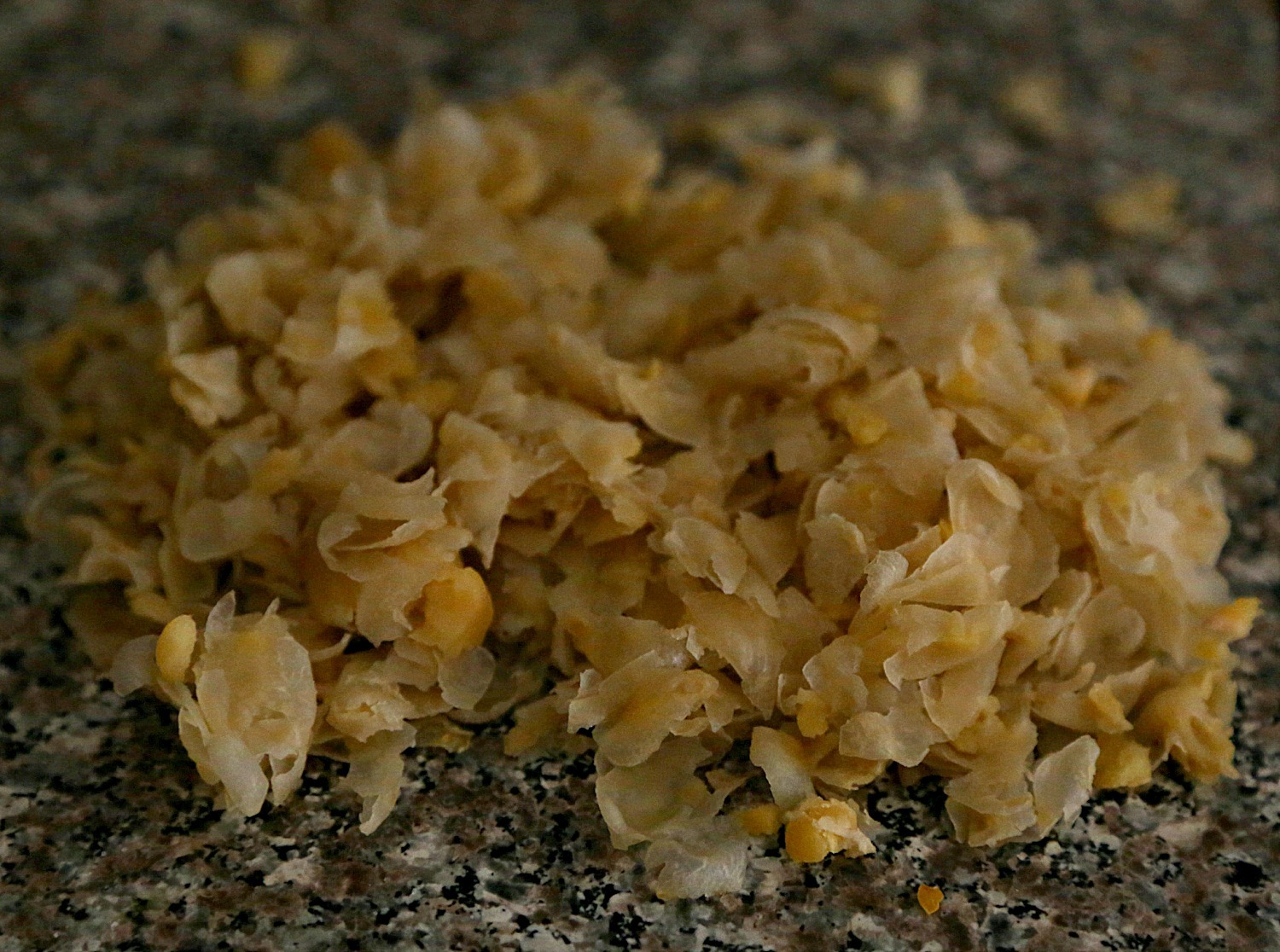 Hummus
This is the vegan version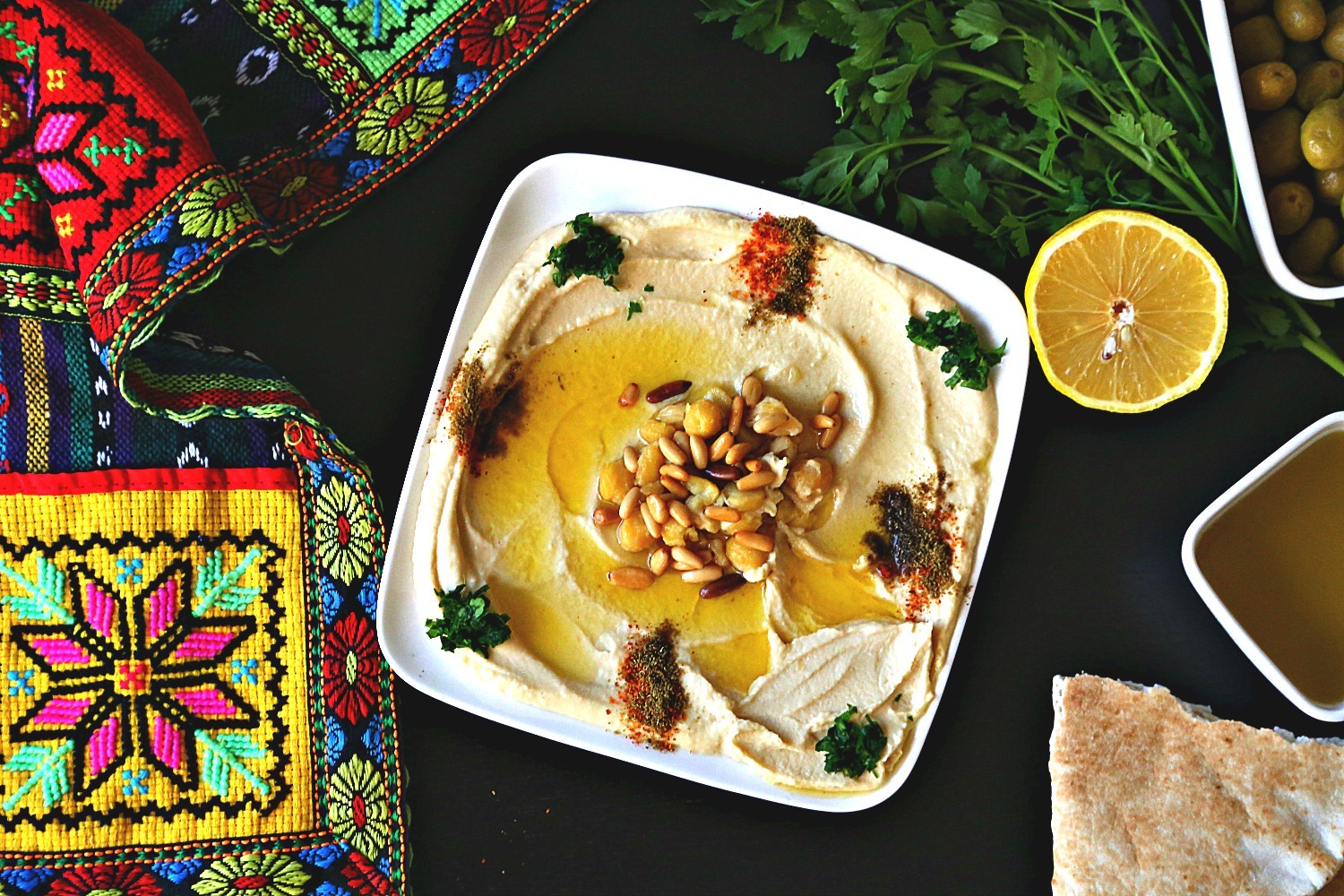 So why hummus is good for you? Basically because it's made of chickpeas, tahini , lemon juice, and water. Which all are really good for you. For tahini, has good amounts of calcium, copper, and Vitamin B1. It has polyunsaturated fats, and antioxidants. It can lower cholesterol, and can decrease risk of CVD in diabetic patients.
Check all the recipes I made with it here, and I recommend this brand. Lebanese brands are the best in my opinion, however they can be little different , where one feels more heave than the other.
This is the vegetarian one
Chickpeas
Chickpeas are beans used to make hummus, they have a good reputation and totally deserve it. They are healthy beans, and fit many diet restrictions like being vegan or following a gluten free diet.
Some of the health benefits:
They are high in protein, fiber, and B Vitamins like folate, B1 and B6, and has good amounts of minerals like manganese, and iron.
Studies shows that they do lower cholesterol. 

Chickpeas have selenium, which is good for reducing cancer risk.

Since they are high in fiber, this help you to feel full, and thus keeping your weight in control.

Chickpea and diabetes:

They have low glycemic index value, this is a good thing for people with diabetes, because it means that eating a meal containing chickpeas won't cause a spike of the blood sugar level. Moreover eating chickpea and other legumes reduce HbA1c values (a test to show how you are controlling your diabetes) a value higher than 7.5% means increasing risk for adiabatic people to develop diabetes complication like cardiovascular diseases. 
You can find other recipes I made with chickpeas here  
Now let's get to the recipe!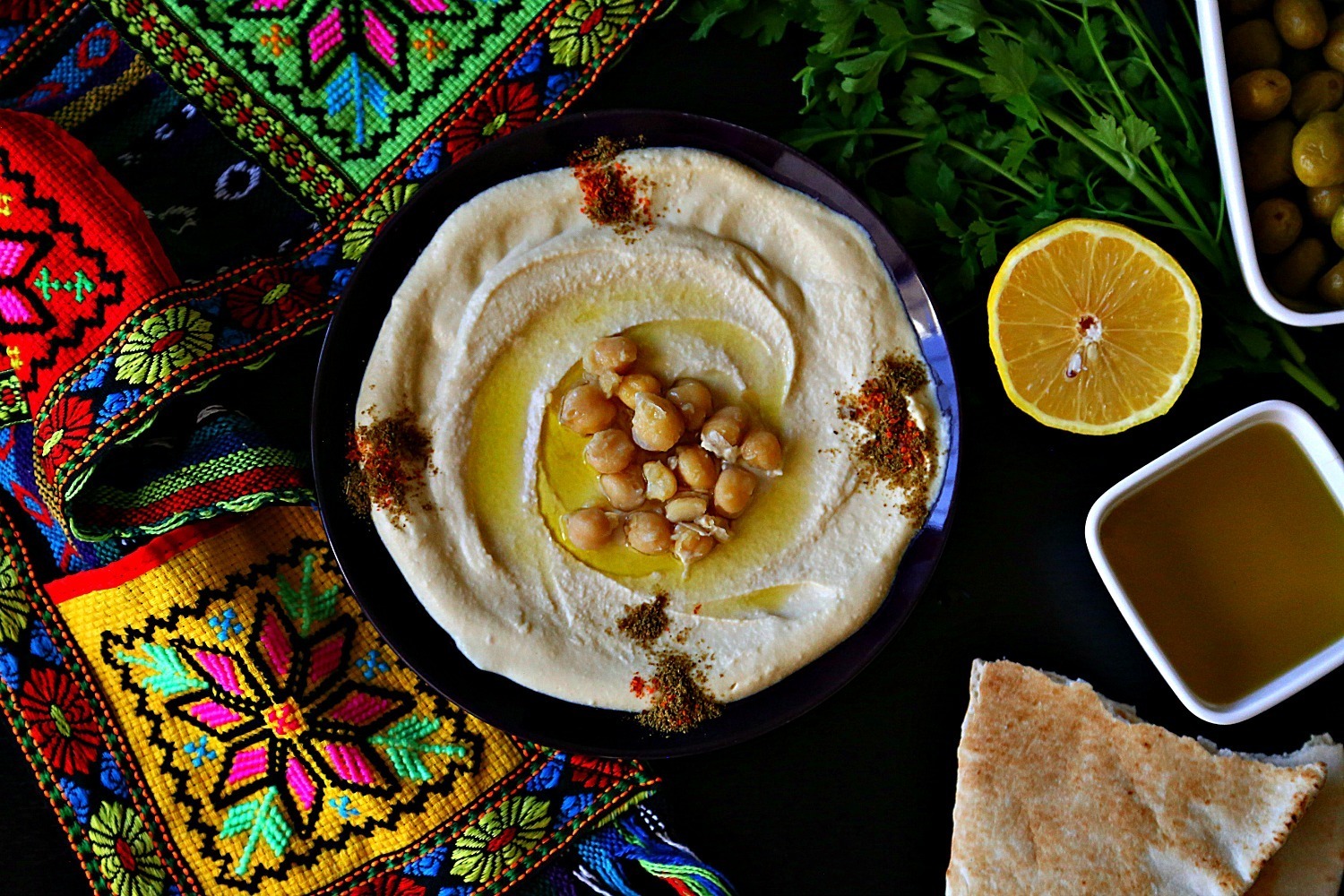 The Classic Hummus Recipe
Ingredients
1 lb of dried chickpeas
1 tsp of baking soda
Vegan option:
2 cups boiled chickpeas and peeled.
Lemon juice, half a lemon or more, upon desire.
4 Tb tahini
Pinch of salt
Hummus , around 4 Tb , depends on your desired consistency.
Vegetarian:
2 cups boiled chickpeas and peeled
2 Tb Yogurt
2 Tb Tahini
2 Tb hummus boiling water, or regular water
Lemon juice, half a lemon or more, upon desire
Pinch of salt
Instructions
Soak chickpeas overnight.
Boil chickpeas until they become very very soft.
Peel the beans, it will go off easily if they are well boiled. (Optional)
Vegan version:
In a blender add 2 cups of chickpeas, tahini, lemon juice, salt.
Start pulsing and add hummus water gradually, until you have a very soft texture, but firm and not watery.
Vegetarian version:
In a blender add 2 cups of chickpeas, tahini, yogurt, lemon juice, salt.
Start pulsing and add hummus water gradually, until you have a very soft texture, but firm and not watery.
Notes
The water, lemon juice, and salt amount, are my desired ratios. You can adjust them upon your desired consistency and taste.
Fol boiling time, you can use pressure cooker to cut the time in half.