Hello friends, How is your day?
In Jordan, it's the season for wild thyme (Za'atar Akhdar). It's very aromatic, light and healthy, with a sharp distinctive flavor. Today, I tweaked an Arabic recipe, and added some american flare to it. A favorite American dish (Favorite to me too!) A Pancake!
The original recipe using butter, and dough is a kind of heavy to me, and somewhat crispy. I love fluffy things, I figured out savory pancake is great way to have thyme. And you know since I made these savory pancakes topped with a fried egg, they were really something I would eat over and over! I wanted to create savory pancake myself, now I'm so happy I made them!
I love pancakes, they are easy to make. No kneading needed, no waiting time! Just prepare the mix, pour on the griddle, and you are good to go! And they a great fit for savory and sweet flavors too!
These pancake are fluffy, and very soft, but they hold themselves pretty good. I even gave my son some to school. Oh did I tell you that? He is in school, he's not a baby anymore!
I'm so happy for him, he likes the school so much. He didn't even cry like other kids! He just wants to play, and learn (a proud mama moment). I really appreciate that the school bans any junk food, or candy bars for breakfast and snack time (only for birthdays, but I don't like that anyway) but at least they control the parties, and give limited amounts for each kid.
Now, with my son being in school, that gives more time to work on the blog, finally! Now it's time for more recipes! Friends, do YOU have requests?
Now let's talk about thyme: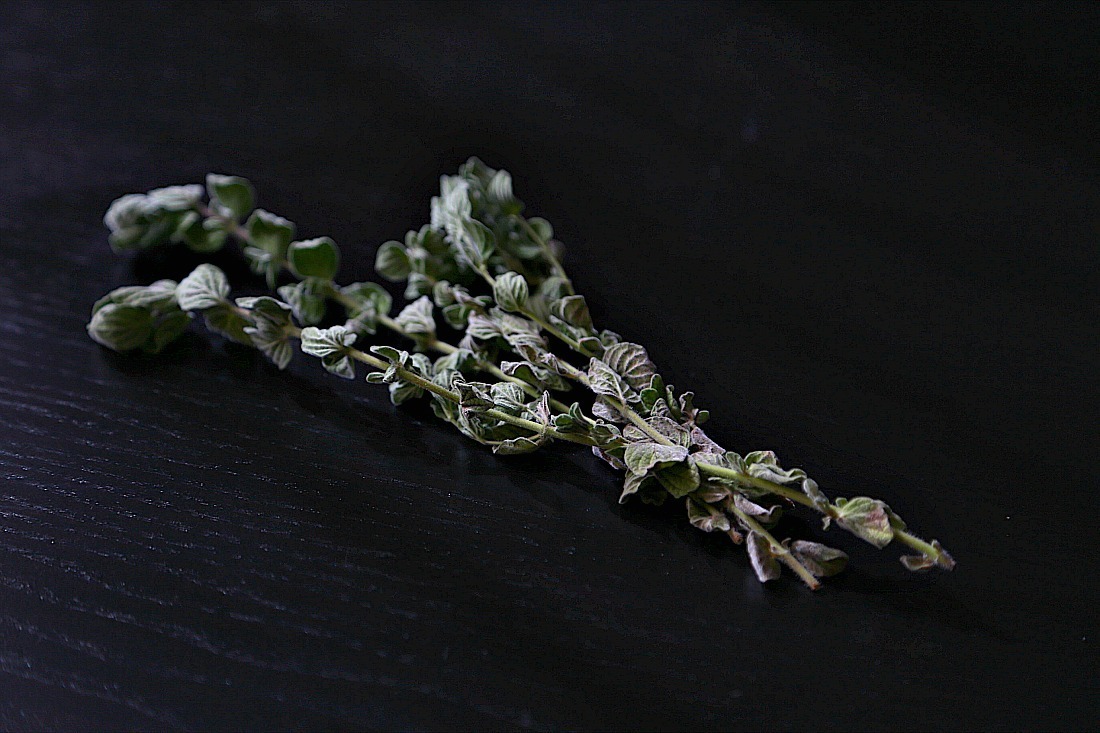 What do you see in this photo is not the thyme you see in a typical store, this is a variety called Thymus capitatus. Botanically (plant science) its classified under oregano! But it's thyme. Now I know this herb maybe hard to find, but oregano has a similar taste to this than known thyme. And actually English thyme is the most similar kind to this one. This thyme has a pale color compared to thyme with almost flat fuzzy leaves.
Why do you need to include thyme in your diet: 
Thyme has antibacterial properties , thus protecting from food borne disease that can caused by bacteria (food poisoning).

Has high amounts of vitamin C and vitamin A, and good amounts of minerals like manganese, iron, calcium and magnesium. 

Thyme can inhibit cancer cells growth and migration in the body.
I

t's good for the respiratory system, gum health, skin and hair, but there isn't enough evidence to make it conclusive. 
Now, I used a traditional white cheese but you can use feta cheese, or any cheese that can be crumbled and won't melt on the griddle. Make sure to cut o crumble it very fine, you want the pancakes to flip nicely. Would you be adventurous and try blue cheese? I won't! 
Now enjoy these pancakes!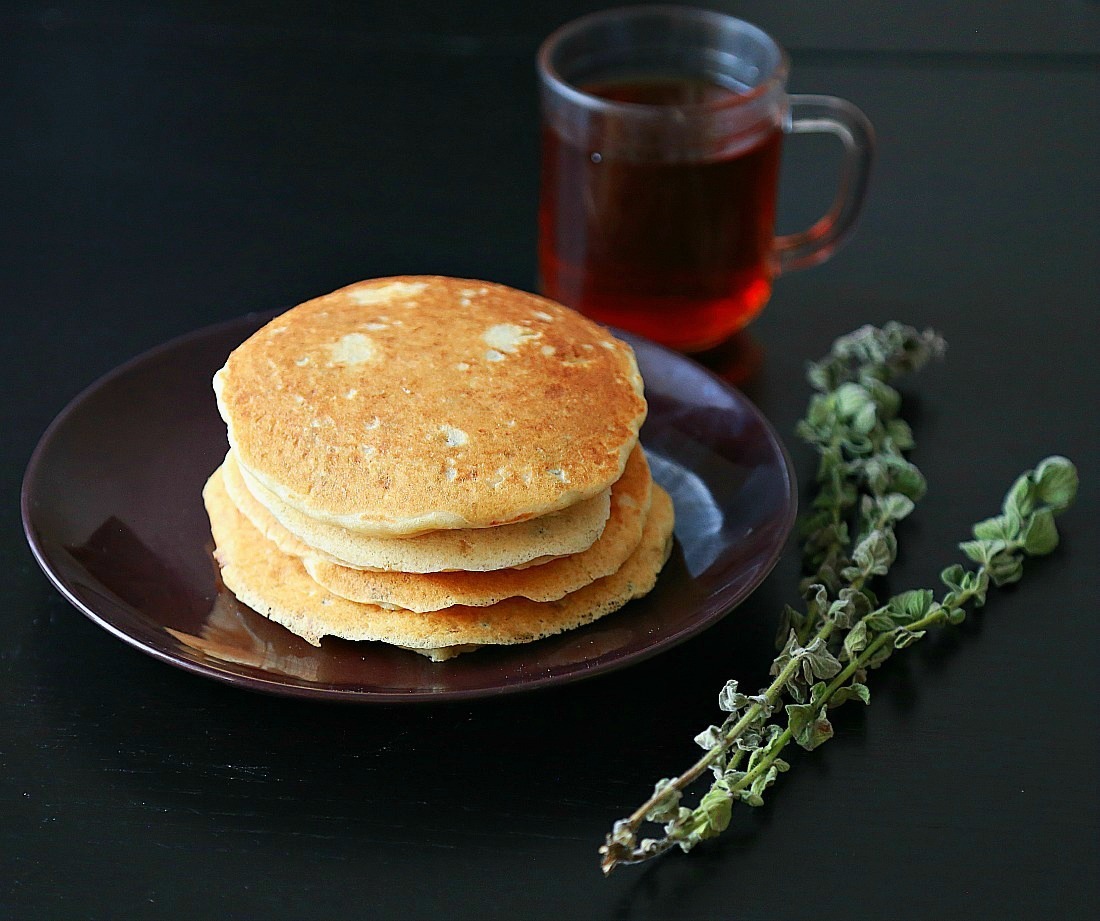 Thyme stuffed pancakes
Ingredients
Thyme
1/ cup whole wheat flour
½ cup all purpose flour
60 g white cheese
1 cup milk
2 egg
2 Tb vegetable oil
2 tsp baking powder
½ tsp vanilla extract
salt and black pepper
Instructions
First chop thyme and white cheese very fine.
Mix flours, and baking powder.
Add eggs, vanilla and oil, cheese and thyme, and start to mix gently.
Add milk gradually while you are stirring the mix.
Put a full ladle on a hot griddle. (around 1.4 cup), leave it until it bubbles nicely and flip.
Stack the pancakes and cover them with a kitchen towel.
Serve them hot or cold
Notes
Don't over mix, just combine well the ingredients.
You may need less milk, depends on the flour you use.
You can use feta cheese instead
Have you tried savory pancakes before? Are you in favor of them?