I started a series "Arabic cuisine" featuring my traditional food. Today the dish is "Zucchini with Tomato stew (Kosa w Bandoora)"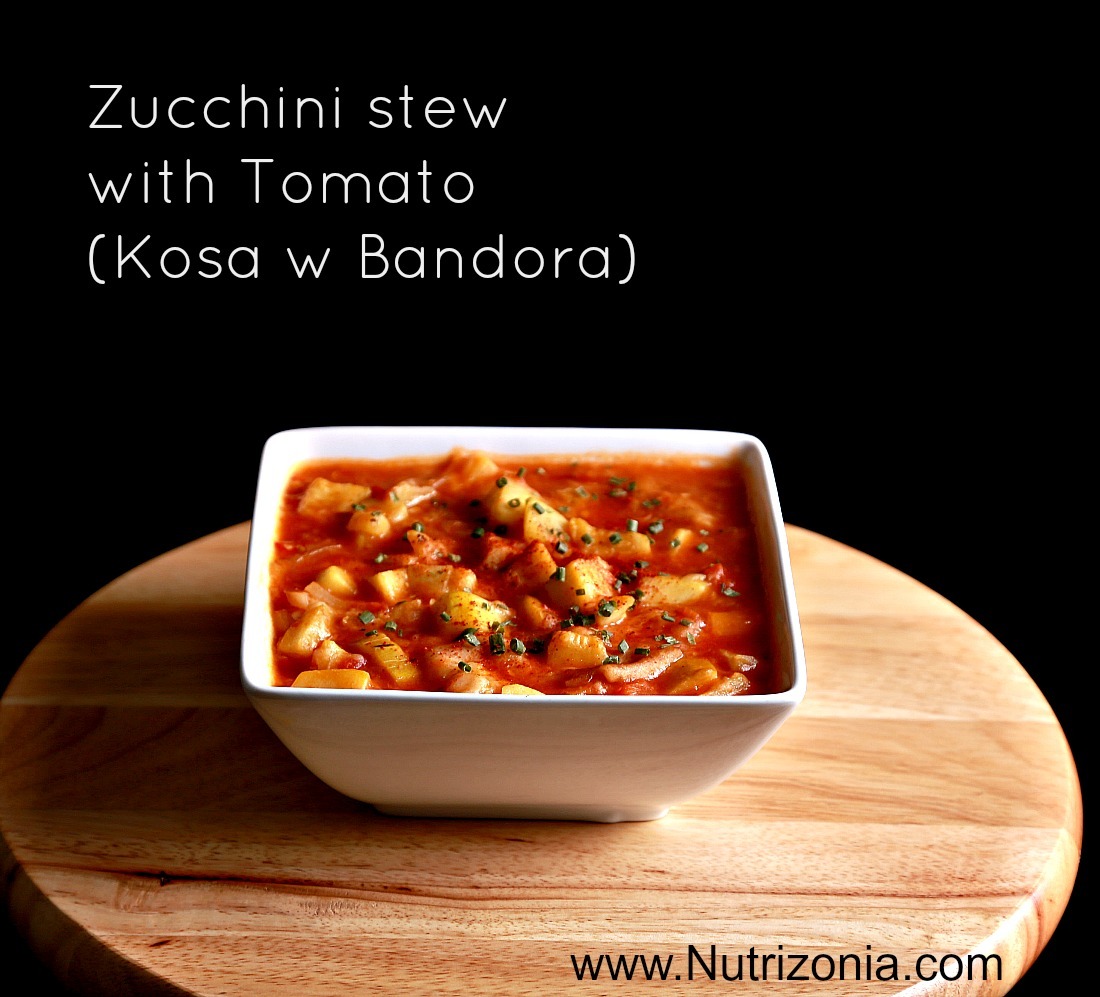 Two years ago when I start adding recipes to my blog, I started a challenge "trying new veggies" since I was new here, in the states. I started with kale, butternut squash, and acorn squash, but I kind of stopped it, even I didn't really give up trying new foods, but it wasn't like a "put through" series on the blog.
Anyway, zucchini was on my list. It's very similar to a veggie we have back home called "Kousa". Which is actually kind of a summer squash. I couldn't find it here, even I see other Arab foodies find in it Florida, and other states.
I usually have zucchini sauteed with other veggies. I see lots of creative recipes on pinterest, using zucchini as low carb option, but I'm not sure if I want that. Now after starting the Arabic cuisine series, I want to share this "dear to me" recipe with you.
How much this recipe is known, that I don't know of. I couldn't find it on google (in English). you can find some results in Arabic, anyway its mom's favorite dish, and I love eating it, it reminds me of home.  
I love it also because its versatile, yet satisfying, and for me tomato based dishes are the best comfort meals, and its much healthier than cream ones.
Zucchini 
Its not the healthiest vegetable out there, but its really good to eat variety off food. Zucchini offers you:
A soulable fibers that are essential to reduce constipation.
Also its low calorie food, with good amounts of vitamin C and folate, and has good amounts of potassium, and manganese.
Also it does contain antioxidants like lutein and zeaxanthin, that are important to reduce free radical in your body, and they are good for your eye health.
Skin, seeds, and the blossoms all are edible of zucchini, just remember to wash them very good with running water. In this recipe I didn't use the peel, sometimes I do, but I just didn't this time.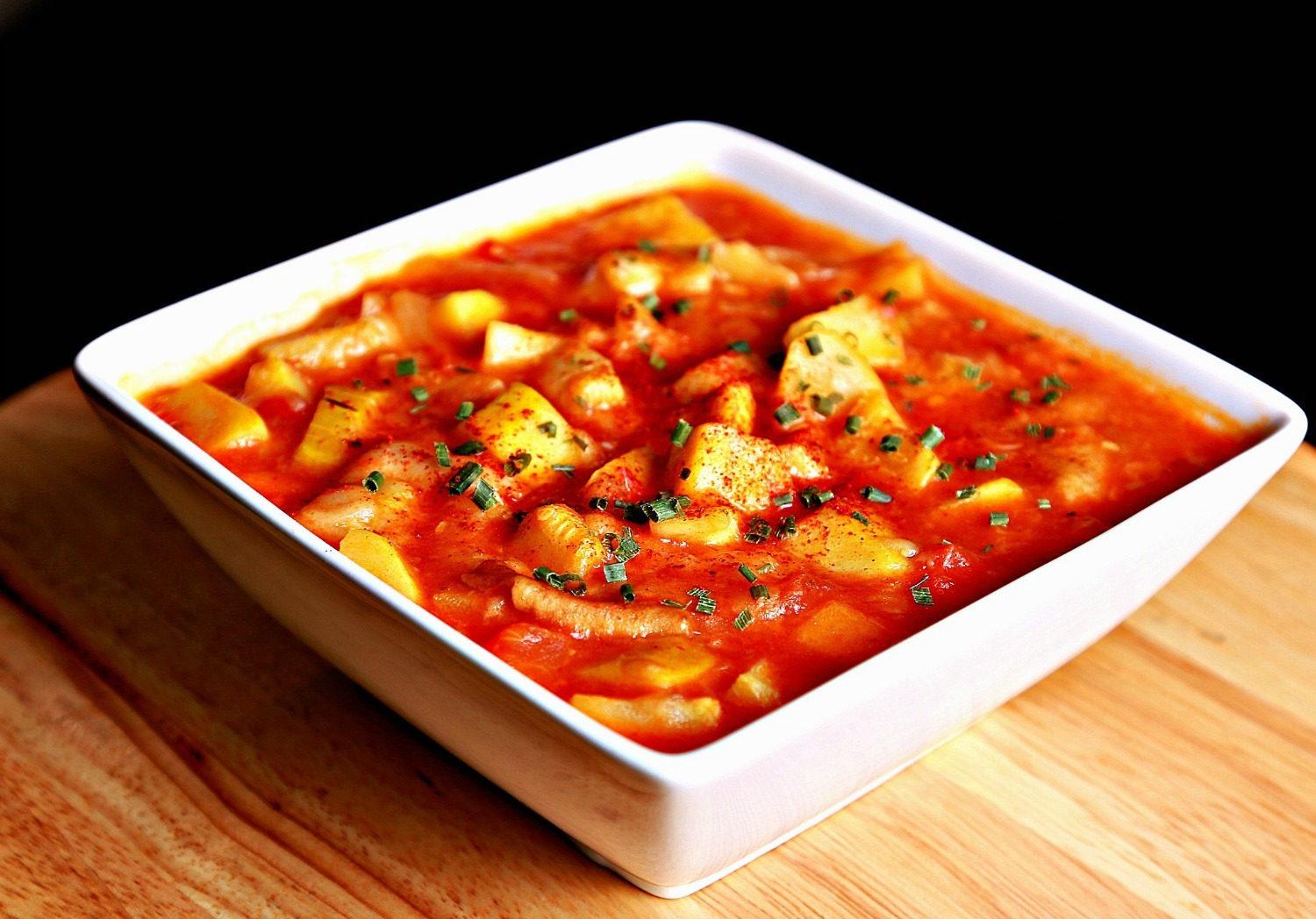 Remember, no one can eat perfectly healthy all the time. So to eat skin or to eat certain food all the the time is not always necessary.Sometimes its hard to accept some flavors. It's good if you can train your taste buds, but it may take time. 
Lets get to the recipe!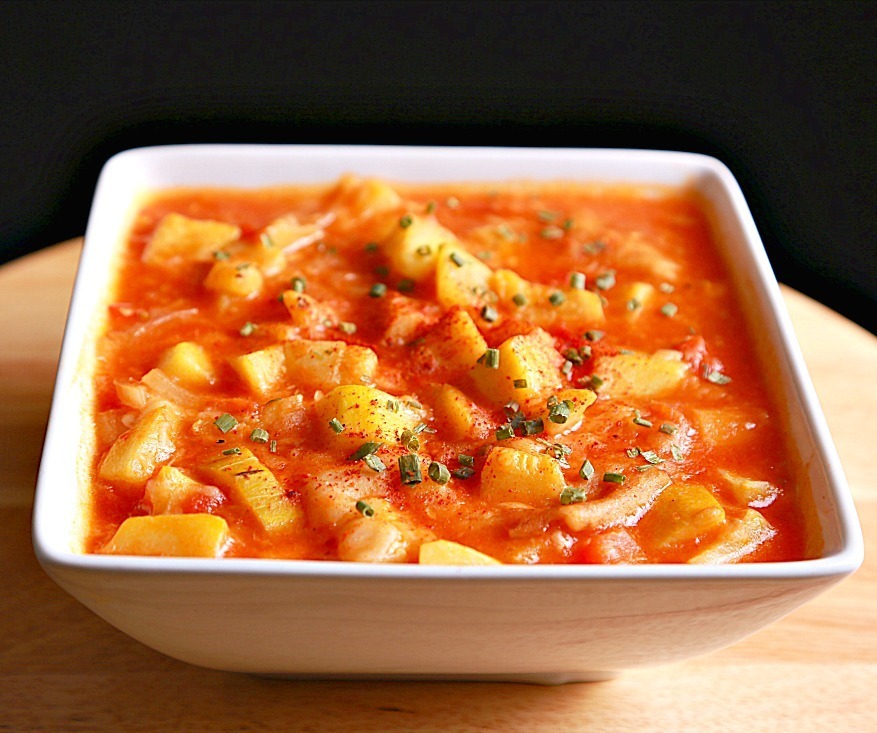 Zucchini with tomato stew
Ingredients
3 large zucchinis
4 medium Roma tomato
2 Tb olive oil
2 Tb tomato paste
1 small onion
Half loaf of large pita bread
1 and half cup of water
Salt, black pepper, cumin, and ground coriander
Chives and Cayenne pepper for garnish
Instructions
Peel, and cut the zucchinis into cubes.
Cut two tomato into cubes , and grate the other two.
Cut the onion into wings.
Heat a skillet on medium heat, and add 1 Tb olive oil, and saute the onion for 3 minutes, until its becomes a bit tender and translucent.
Add diced tomato, and zucchinis, and 1 Tb olive oil, and stir them.
Now add grated tomato, and tomato paste, water, and stir each time you add something.
Now spice them up, and leave it for 20 minutes.
Serve it hot.
Notes
For pita bread, you can add it with veggies, or add it while you eat. It depends how you like it, I add with veggies, because I like it soggy.

You can add gluten free bread if you prefer that.
Nutrition Information
Calories:
165
Fat:
9
Carbohydrates:
19
Fiber:
3
Protein:
6
Have you tried zucchini with tomato? Will you give it a try?