Today I have for you a recipe for a hot traditional Arabic drink, Sage tea. It's healthy, calming, and flavorsome!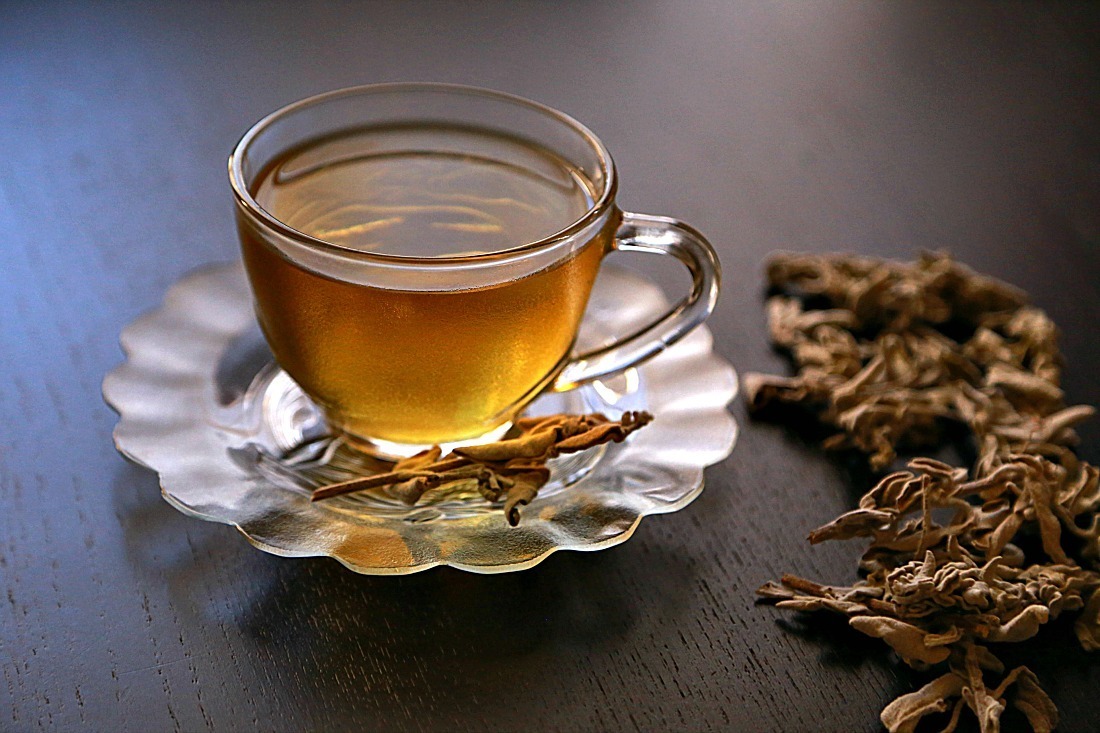 I'm going to post easy recipes for hot old traditional drinks from the Arabic cuisine , and from other cuisines as well. It's freaking cold here despite the blue sky this morning, so I need these drink , and I bet you need them too! Today I will talk about sage tea, it is the most common herbal drink, for one who has colic or stomach issues. And lots of people add sage leaves to their tea too, which makes the tea fragrant, and even healthier.
While the recipes are fairly simple, these herbs and spices have so many health benefits. Therefore, I opt to dedicate a post for each of them. 
I wasn't very fond of these drinks before, but now I really look for decaffeinated hot drinks. Hot drinks are my preferred drinks whatever I feel. Sick, well, happy, frustrated, or even angry! Hot drinks especially herbal are very soothing, calming, aromatic, and therapeutic too! I have one when I woke up, and one before I go to sleep,  and one in the mid of the day,so literally I always drink something!
Sage: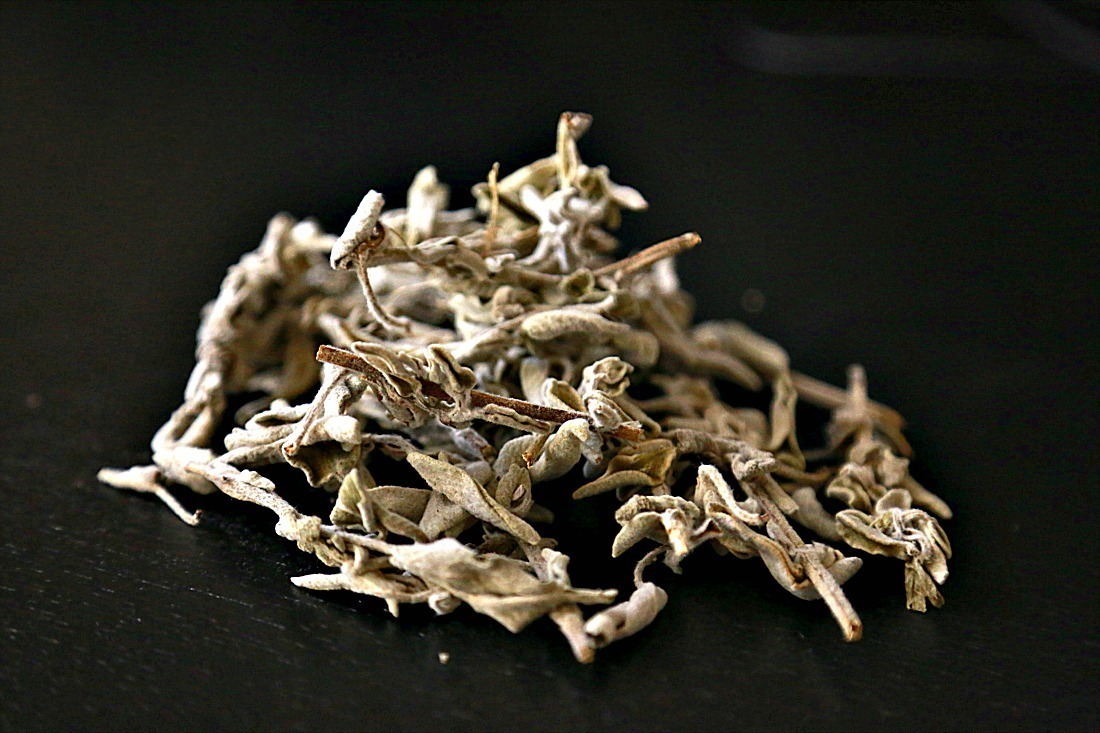 You can see here that sage in this area (middle east) is quite different from the one in Europe. This one is very pale green, that is almost grey, and the leaves are not flat, but they are very soft and fragrant.
Let me tell you a funny short story, a friend is studying now in Liverpool, UK. She is a dentist, and in some lab, one day she had some ready sage tea in her mug setting on her desk, she  also left some unused leaves. Since sage leaves color vary between regions, some may not recognize it when it has a pale color. So when she left her desk, someone approached closer, and thought that these leaves look suspicious, then he yelled calling the instructor, someone brought weed! She was embarrassed and felt confusing, she tried to explain what these leaves are, unfortunately she forgot the "sage" word, so she tried hard to tell what these leaves are used for. Eventually they knew, and they laugh hard about it!
Health benefits
It's a herb from the mint family, it does contain many anti-inflammatory, antimicrobial, proprieties  and antioxidant compounds. It has so many medicinal uses, to mention a few:
Alzheimer
In a four month clinical study on patients with mild to moderate Alzheimer, an ethanolic extract from common sage was effective in management the disease, with no side effects on patients.   
Diabetes
Sage in one study showed resembling acts of Metformin drug that used in treatment of type 2 diabetes. Also in another study  they found that some metabolites of sage can decrease glucose level in type 1 diabetic patients.  
Cholesterol
Some sage species have the capacity to reduce plasma cholesterol, LDL, and increase HDL, this leads to reduce risk of developing cardiovascular diseases.
Also it is good for stomach upsets, bloating, cold, sore throats, and headaches too!
Possible harms:
Many herbs can be harmful just as they useful for you. Always consult a doctor, and take them in moderation, and if you take them in supplement form, they may have side effects, and maybe a drug food interaction as well.
For sage, taking it in a natural form moderately won't affect your health. However, oil or extract should not be taken at individual risk. Pregnant women should avoid sage, since it's a womb stimulant and may cause miscarriage or premature labor. Also lactating women shouldn't use it, because it stop the milk flow.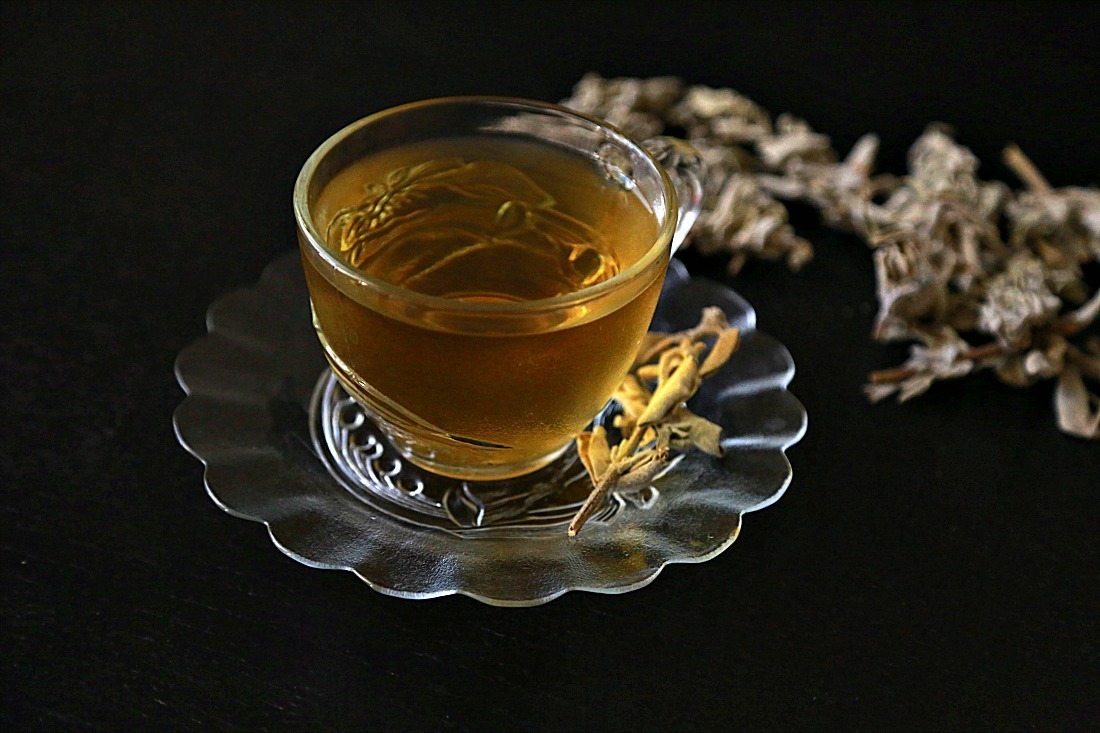 Arabic Sage Tea
Ingredients
1 cup boiling water
Few leaves of sage
Optional:
1 tsp of sugar or any other sweetener of choice
Instructions
Boil a cup of water.
Remove from the stove, and add the sage leaves, and sweetener if you want to.
Let is steep, or infuse for 10 mins.
Discard the leaves, and enjoy your drink.