An easy to make creamy espresso maca smoothie that is so flavorful and delicious. It's packed with nutrients, vegan, and refined sugar free too!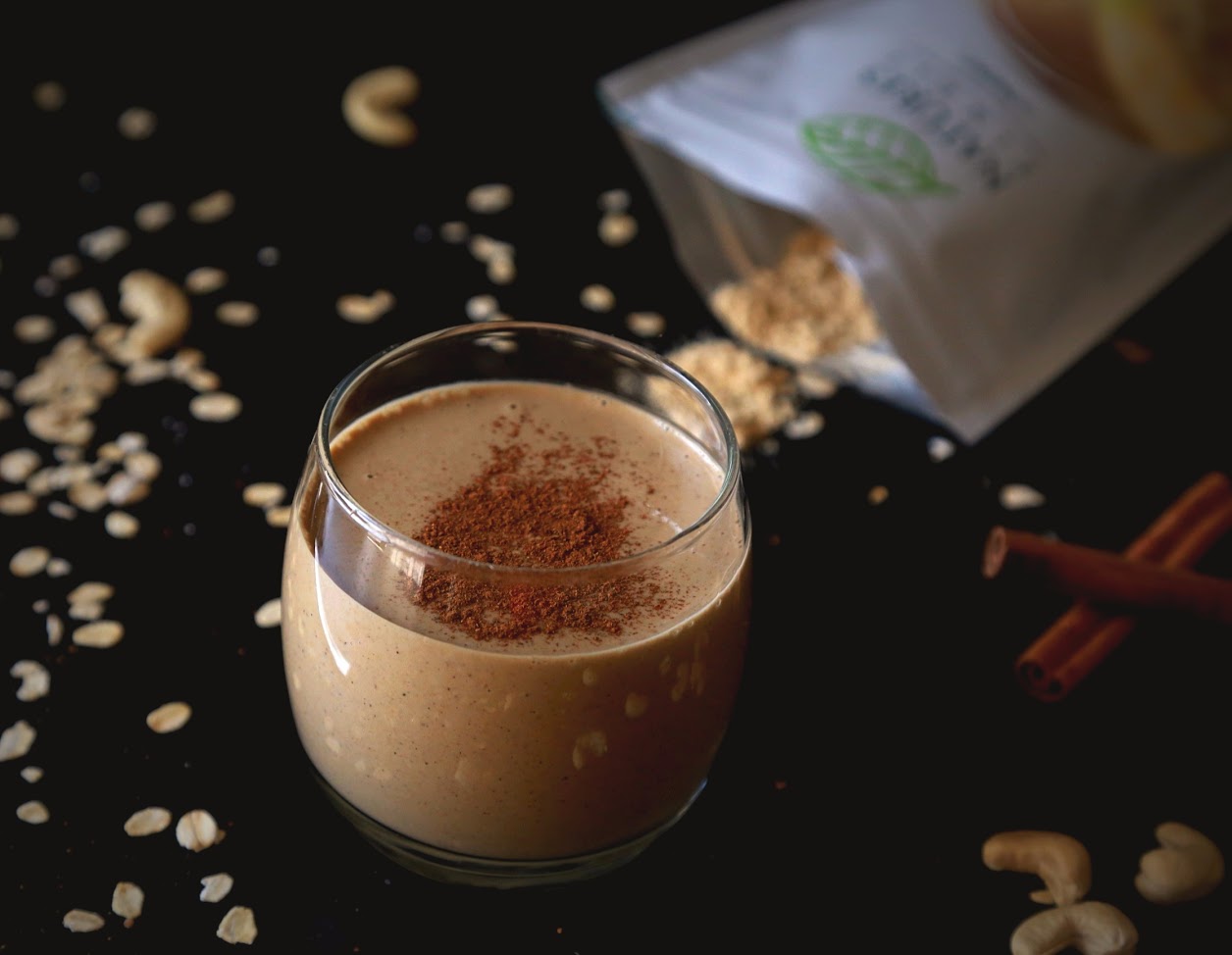 I made this smoothie months ago, and I'm not sure why I didn't post it. Mainly, because it's a cold one, and the winter was approaching. And I want to try maca for a longer time before posting about it.
So, this is such an energizing smoothie, that you gonna need at the start of the day. Also, It gives you the comfort you need after a long day of chaos. But, I recommend you to have it in the morning or after your workout!
What is maca
It's a cruciferous vegetable that looks like a parsnip and radish. It's native to south America. The Peruvian used it like potato in soups or stews for energy and healing too. However, the imported products are usually in powdered form . Whether it is raw or cooked, it's great addition to smoothies, coffee, or even porridge, and puddings. It's a super food originally from south america.
Is it worth the hype and the high price?
It's high in minerals like calcium, potassium, and iron. And vitamins like vitamin C, and vitamin B6. and has moderate amounts of protein and fibers.
It's an energy booster, and improve your overall health.
Can be used to treat male infertility, and it increases the libido too. And can be used for menopause too.
This review summarizes all the hype about maca and it's benefits "Scientific evidence showed effects on sexual behavior, fertility, mood, memory, osteoporosis, metabolism, and the treatment of some tumor entities. However, the active principles behind each effect are still unknown".
Why this maca smoothie
Because it contains the ingredients that are very healthy for you:
Because it has maca that is super healthy.
It has cashew, that has good amounts of monounsaturated fatty acids that are good for your heart, and has good amounts of manganese, and magnesium.
It has oatmeal that is very healthy, and is naturally gluten free whole grain,  and it can reduce cholesterol, blood pressure.
It's a very powerful spice, it has anti-inflammatory properties, high amounts of polypheonls (kind of antioxidant) ,and high antimicrobial activity that cinnamon can be used as food preservative
It's creamy, delicious, and easy to make.
Can maca be harmful for you?
Bloating and indigestion due to high amount of starch. However, using gelatinous maca (starch removed) can reduce these symptoms. Also it may increases blood pressure.
My personal experience with maca
It's very energizing, It boosts the energy almost instantly. I've tried it at different times a day, and it works best through the day. However, When I added more than 2 tsp, I felt bloated and actually kind of hot. Now if you want to get the claimed health benefits, you need to take it daily  or our weeks to see some results.
I used the raw powder, so I can add in different ways. I felt the best way to get the maximum energy is to have it solved it in a cup of hot boiled water. And if you have a pure honey that would be a perfect start for your day 🙂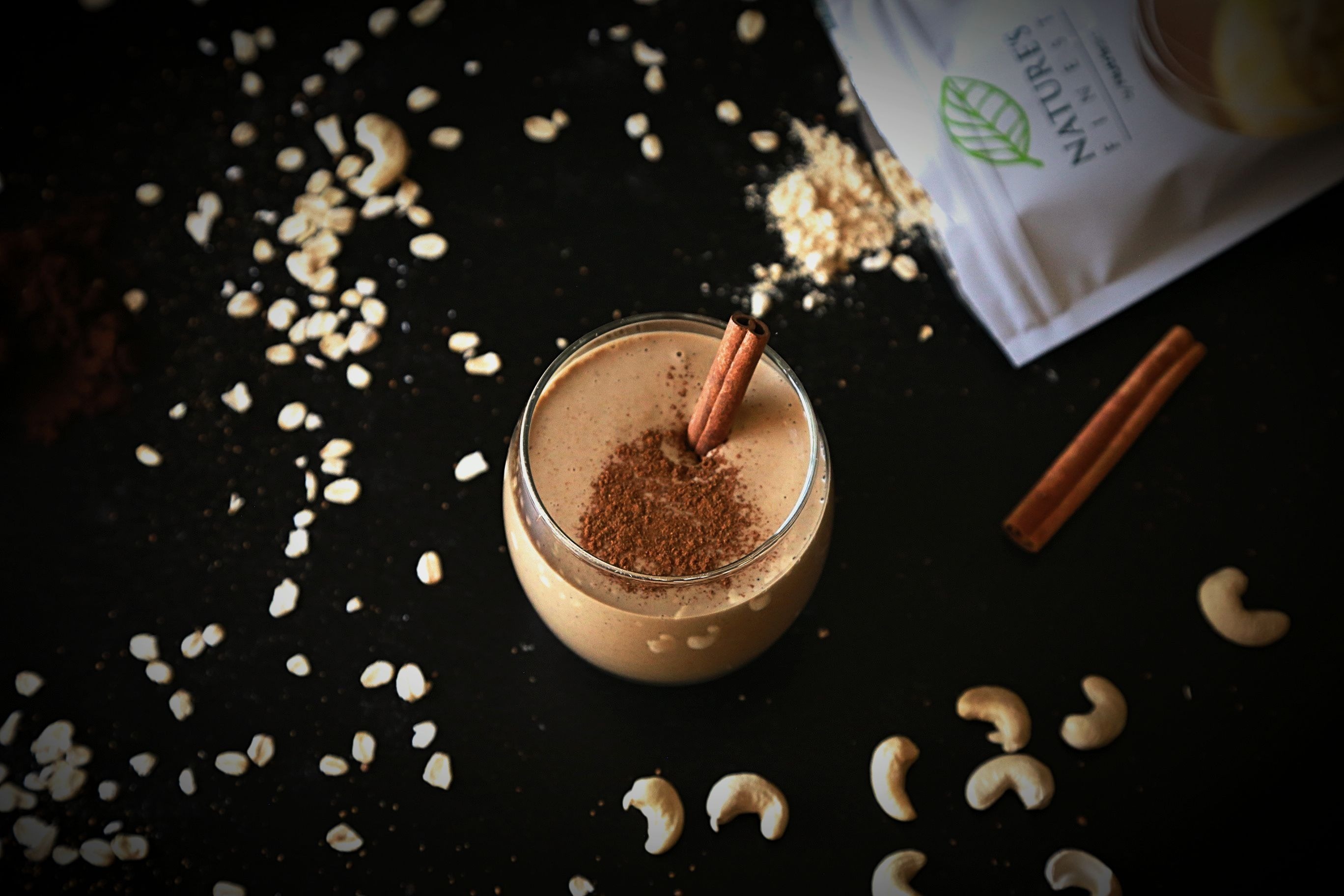 Creamy Espresso Maca Smoothie
Ingredients
2 shots espresso
200 ml coconut cream/milk
4 Tb instant oatmeal
2 Tb Coconut sugar
¼ cup cashew soaked in ¼ cup boiling water for 15 minutes, mixed with 1 Tb maca powder
1 tsp cinnamon powder
Instructions
In a high powder blender, blend the cashew, until it becomes cream.
Then add the dry ingredients, and mix them.
Then add the coconut cream and the cold espresso shots.
Serve it immediately or keep it in the fridge, for couple of days.
For further reading:
https://examine.com/supplements/maca/