An easy to make and delicious comfort chicken curry in coconut milk and mustard. It's packed with nutrients and gluten free too!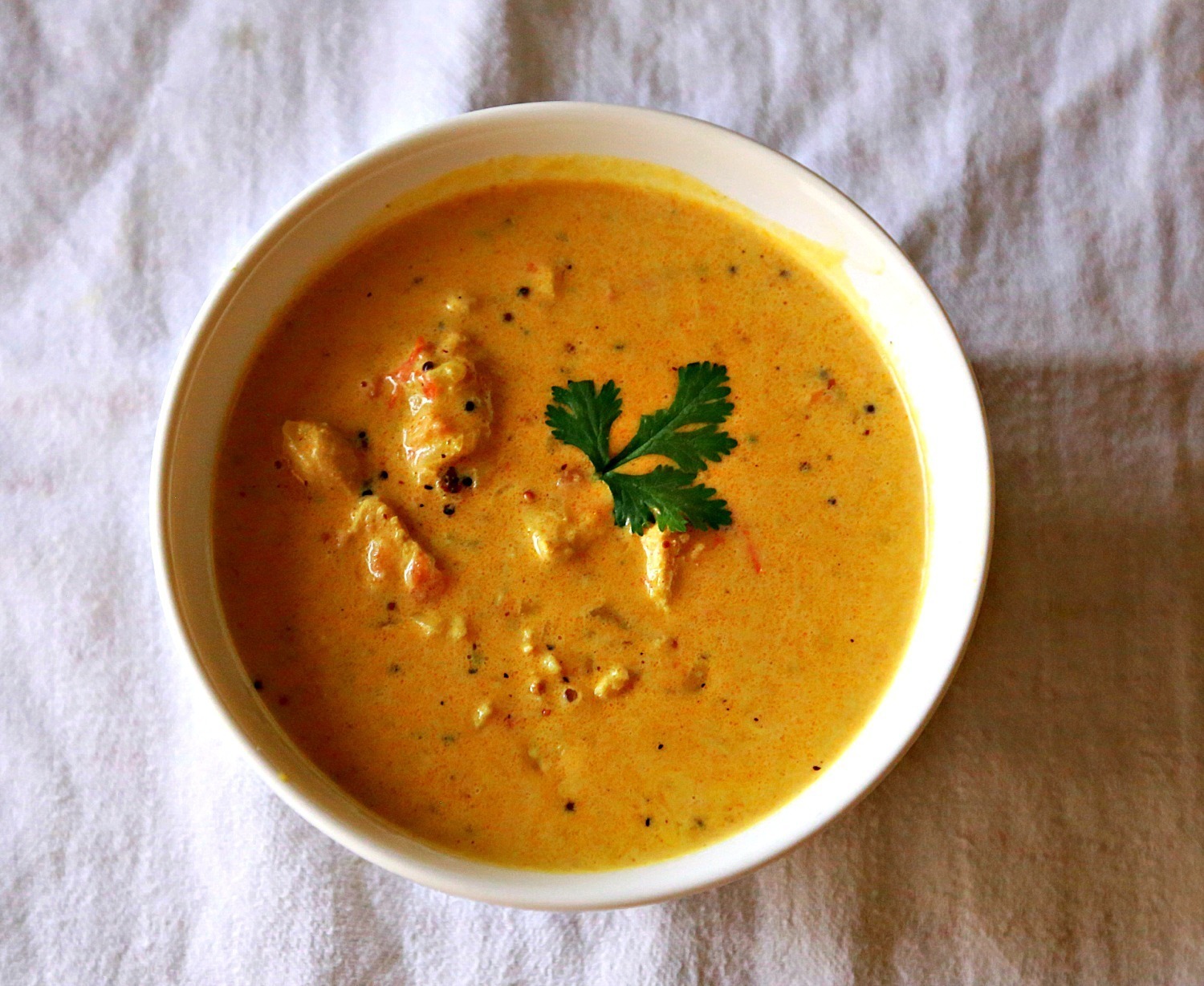 A dear friend gave me this recipe many years ago, and it became a family favorite. This is a dish from the Indonesian cuisine, however, I'm sure this is not so authentic,  I hate to stick to rules. Now this is even a different version from how I used to cook it. But it's more authentic this way.
mustard seeds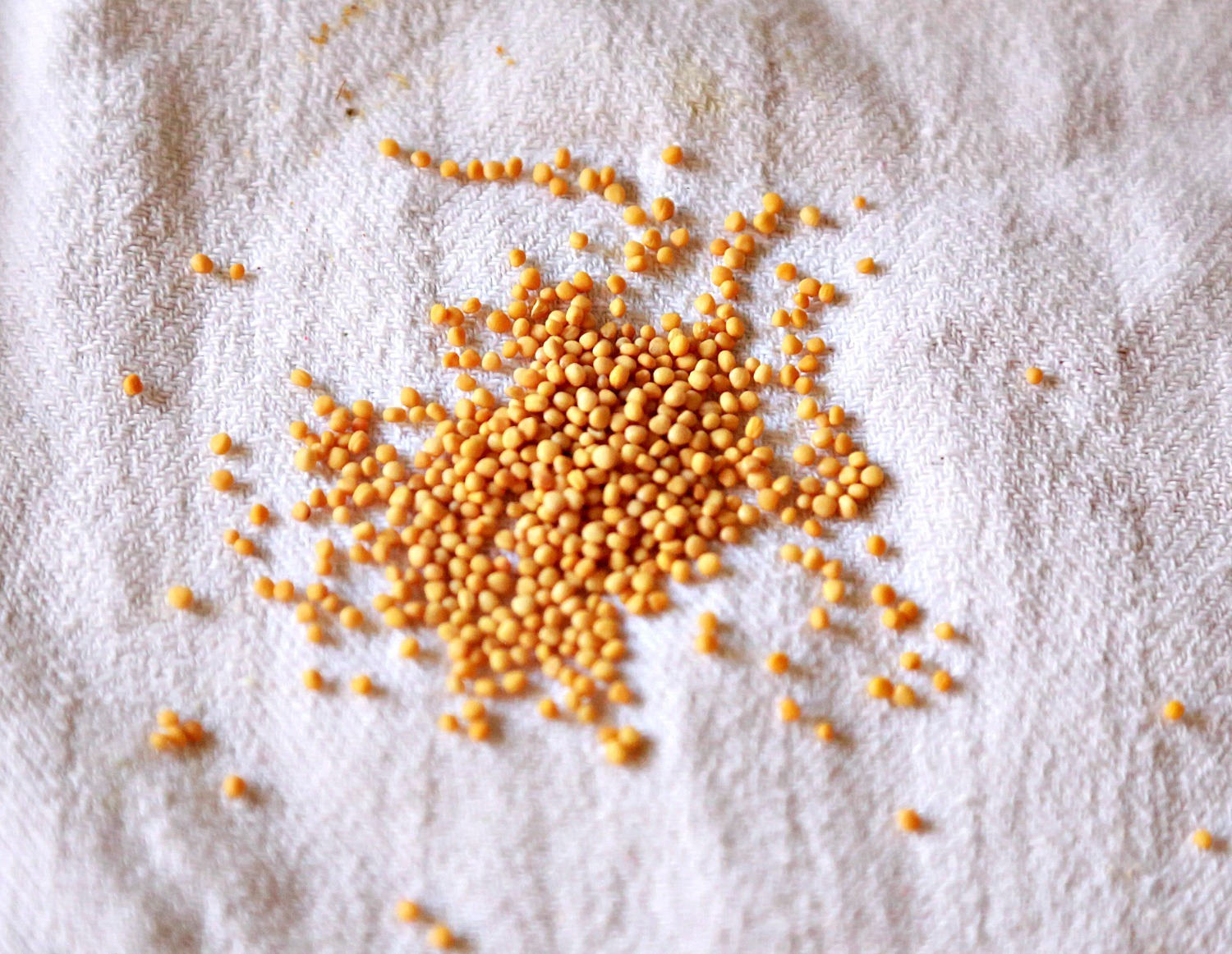 They are small round seeds of mustard plant. and they ranged of color from yellow, red or even black. They are packed with nutrients and essential oils.
Why this chicken curry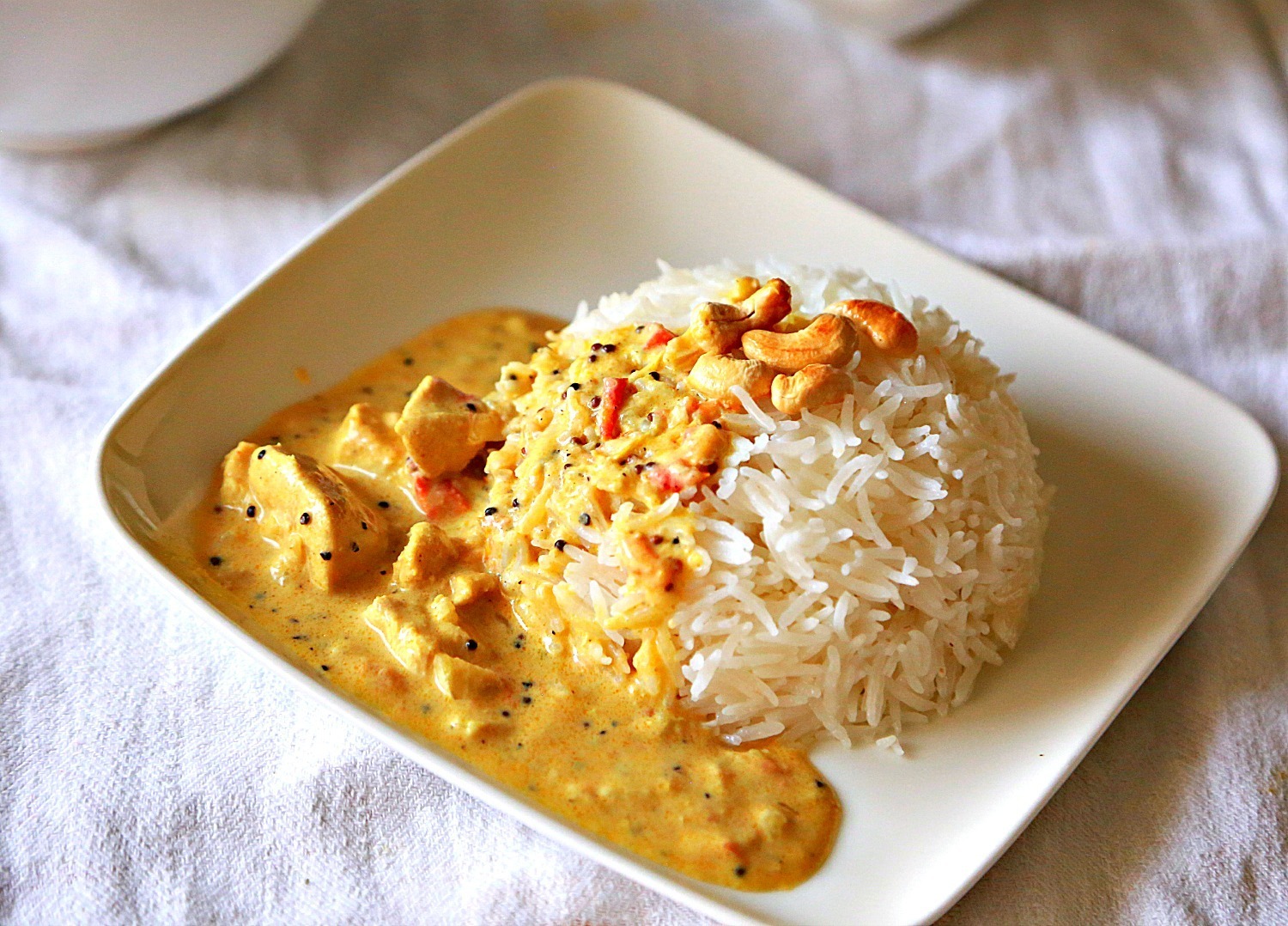 Because it's the ultimate creamy comfort meal.
Because its healthy and delicious.
Because it's packed with nutrients, and anti-inflammatory proprieties of curry powder.
This is such an easy recipe that you put together in 30 minutes, just make sure to fry pan the seeds in hot oil, wait until they pop then remove from heat and don't burn them like I did, even I don't think they taste bad. Add them at the end of cooking.
Coconut milk
Is my favorite non dairy milk. it's good for your body, has an amazing flavor, and suits sweet dishes and savory as well. I use it in almost every kind of recipe, check here what I did with it.
Chicken
Is also my favorite source of  lean protein,  it's versatile , easy to use, and very healthy , whether its boneless or with bones. For more easy dinner recipe ideas with chicken, check out my recipes here .
Easy chicken curry with coconut milk
Ingredients
½ Tb mustard seeds
4 garlic cloves minced
1 inch of ginger minced
1 small onion diced
1 medium tomato chopped
2 tsp curry powder (or as desired).
1 Tb ground mustard
1 Tb vegetable oil
2 to 4 chicken breasts cut into cubes
1 cup coconut milk
Optional:
1 Tb cornstarch dissolved in 1 Tb of water
Instructions
In a medium pot, on a medium heat , add 1 Tb of vegetable oil. add mustard seeds, wait until they pop and start to changre to darke color, remove from heat and keep them aside.
Now add diced onions, and saute for 3-5, then Add garlic and ginger and saute for another 3 minutes.
Add tomato, mustard powder, curry powder, salt and pepper.
Cover the pot with a tight lid and keep for 10 minutes or 15.
Use a blender to puree the mix, and then return it to the same pot.
Add the chicken pieces, and cover the lid again for 10 minutes, you can add some water if the mix is too thick.
Remove the lid, add coconut milk, mustard seeds, more curry powder, and keep it for 5 minutes.
Optional: Add corn starch if desired a thick consistency.
Serve with rice on the side.
Enjoy and refrigerate any leftovers.