A guest post by Arantxa Mateo
Today I have for you a Guest blogger, Arantxa. She is a biologist, and nutrition specialist, her approach for weight loss and maintaining it, is no dieting! Today she will discus an important topic, I'll leave you now with her
Do you love your treats but are always fighting with yourself to avoid them?
It doesn't need to be this way. In this post, I'll explain to you how often you can have your treats if you are watching your weight, and how to stick to the deal.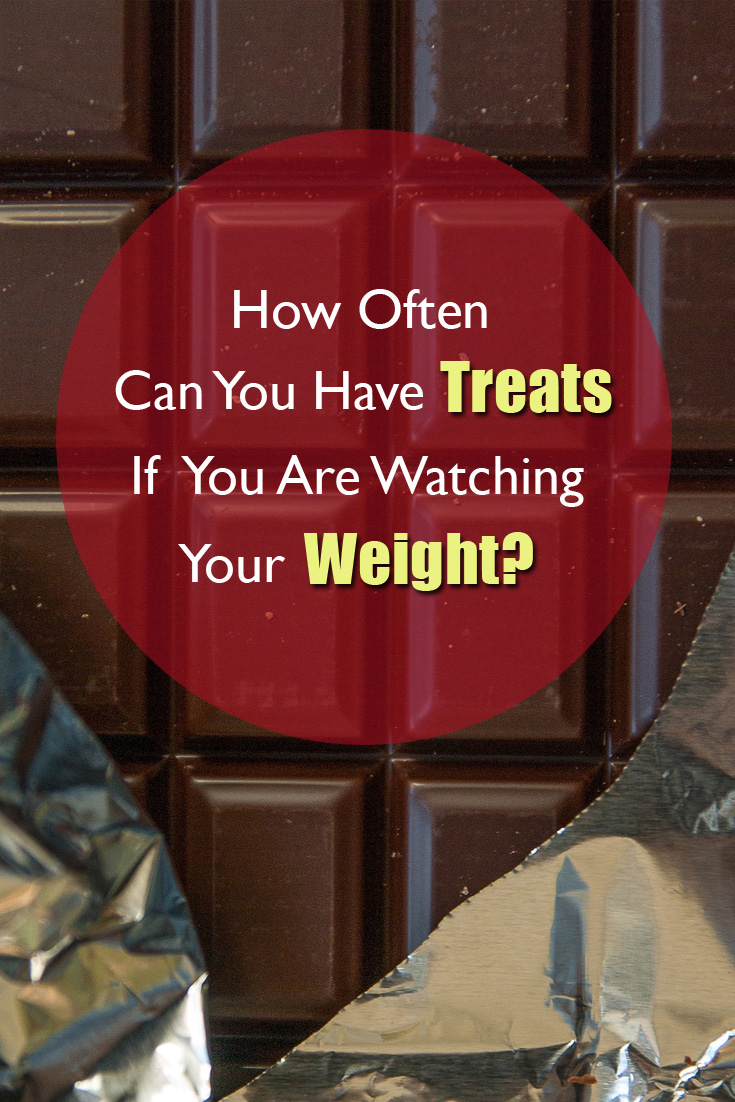 But first, I'd like to talk about something that really annoys me.
Is there really such thing as a cheat day?
Many people have asked me about healthy cheat meals or having a cheat day. There is this trend nowadays, where you follow a diet for 6 days a week to eat whatever you want on the seventh, so called "cheat" day.
According to Dr. Nina Cherie, the origin and justification for periodic induction of cheat day is to increase the production of leptin and increase metabolism. Other diets justify those cheat days to help you feel free and forget you are on a diet.
But no matter what the reason is, when people ask me "Is it ok to take a day off from dieting?" I tell them "Nonsense! You should never be on a diet!"
Instead, you should learn how to eat to be in control of your weight.
When you start changing your eating habits, start feeling better and noticing the difference in your body, you automatically won't be attracted to a day of eating unhealthy stuff.
But of course, even then, from time to time you'd like to have a treat. That's normal because that's what treats are for.
Why are you looking for treats?
Treats are called "treats", because they are something special.
It might be because they are either not healthy, or expensive, or generally not the best option when you are watching your weight (which are the ones I am referring to in this article).
You should have them only from time to time so that they become a sort of a reward, but of course you can end up consuming more treats than you should.
There are many reasons why you are constantly looking for those treats.
The first reason is that the more you try to avoid something, the more you desire it. When you don't address that desire appropriately you can end having an obsession for that specific food.
Other reasons why you are looking for specific treats could be a feeling that you deserve something special, a wish to celebrate an occasion, your emotional state, an addiction to that food, or because you generally don't have an appropriate diet.
No matter what the reason is, it is ok to have treats if you don't eat them in excess.
Let's briefly look at types of treats before we consider how often to have them.
A treat or not a treat?
Not all treats are created equal. A serving of cake, a piece of candy, pizza, some crackers, an ice cream, fried chicken, piece of dark chocolate or a small cookie – they all affect your body in different way.
I don't work with diets. I think that anything very restrictive can end up pushing you into too strong desire or even obsession.
My weight management philosophy is based on education, because when you learn the reasons behind the importance of choosing one type of food over another, it is much easier to make the right decision.
So yes, having treats if you are watching your weight is ok. However, you should avoid these two types of treats:
Empty calories (food that don't have any nutritional value) should be 100% avoided. Examples: candy and sodas.
Highly processed food should be avoided as much as possible, and when consumed should be considered a treat. This type of food contains hidden ingredients that we don't really recognize as negative. Also, it is designed to trigger our most inner desires and to make us crave that food again, making us addicted not only to that flavor but to the whole sensorial experience.
How often can you have treats if you are watching your weight?
So how often can you have treats? If you stick to these recommendations, you'll be in the right pathway:
Once a day: a small treat like a small piece of chocolate or a small cookie.
Once a week: some ice cream, fruit yogurt, small muffin, croissant, a piece of pizza, a hamburger or hot dog bun or sweetened cereals.
On special occasions: a piece of a rich cake or a decadent dessert, highly processed food. It shouldn't happen more OFTEN than every two weeks".
How can you be smart about your treats?
Here you have a few recommendations that will help you make those treats less harmful:
Eat dark chocolate instead of milk chocolate since it contains less sugar.

Eat whole wheat, whole grain or oatmeal cookies, muffins etc.

Cook your own treats so you can make them healthier.

Learn about healthy portion sizes and have a plan: Make the portion size of your treat count on your meal. For example, if you really want to have ice cream for dessert, use part of your meal's protein and carbs for the ice cream. If you are not sure how much of carbs, protein and fat each meal should contain, use this menu template.

And most importantly, when you have your treat, don't feel guilty about it and FULLY ENJOY IT!
 

About the Author

Arantxa Mateo

Arantxa is a trained biologist, nutrition specialist and weight management coach. Born in Spain, she spent 5 years in Australia before moving to the US. Her motto is "Food is a pleasure. Nobody deserves to be on a diet."

Find out more about Arantxa and 32 Mondays >>