Finally, it's time for a new recipe!
Since we (my little family) are not sure how long we will stay here, I'm trying not to over stock my pantry, and that applies to kitchen gadgets too. It's difficult to feel restrained, and kind of frustrating not having your own blender/food processor. Its not the end of the world, but maybe it is for a food blogger! However, I'm trying to keep a positive attitude, and think "out of the box" for easy recipes with available ingredients like Chocolate of course! (and yes I borrowed mom's blender!)
 Now let's talk about chocolate and it's health benefits:
It has known from the ancient times, since the Mayan, and Aztec civilizations. They found the beans, fermented them, roasted them, and grinned them into a paste. It's Much likely the way the factories do with cocoa beans today.
It has many natural and chemical compounds that is good for you health:
Tryptophan which is a essential amino acid . It plays a major role in serotonin production (a hormone has a significant role in balancing mood).
Flavonoinds : In this study they found that cocoa enhance mood, but there is no effect on better cognitive ability. Even in this article of cocoa health benefits the researchers suggested that cocoa may have a role in prevention, or treatment for weight loss, cancer, allergies, and mood enhancing .All of that is, because cocoa has compounds that effect neurons also, because of antioxidants contents. 
 Polyphonylic compounds  : In this review cocoa has a  potential role in  protection from cancer,its damage the free radicals interfere with the initiation and progression of cancer cells.
Dark Chocolate
It's healthier than milk and white chocolate, and has good amounts of antioxidants and good for the gut bacteria too! But remember dark chocolate brands are not equal, in this article they explain how manufacturing can have negative a impact on the flavonoids.
This is the chocolate I used in this recipe, which is quite a high percentage of cocoa
And beside the flavanoids, some dark chocolate brands contain lots of sugar and fats. Here in the picture you can see the darker the chocolate the thinner and less glossy. The other one is Godiva, which is kind of thick and sweet for a dark one.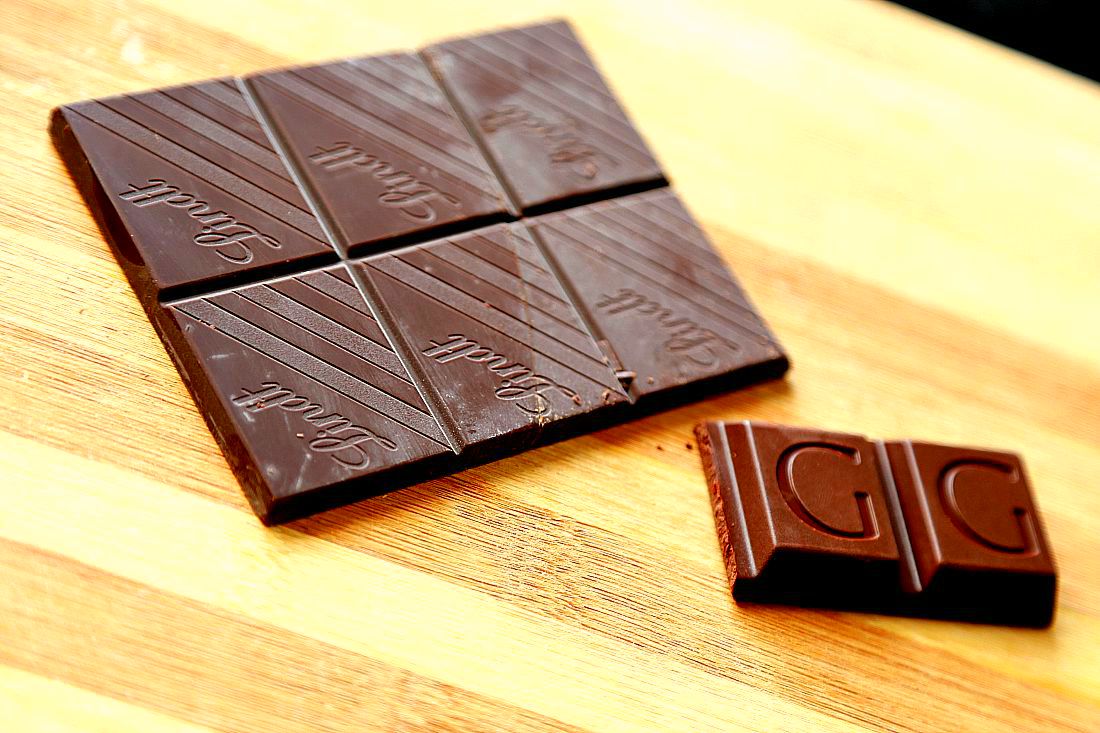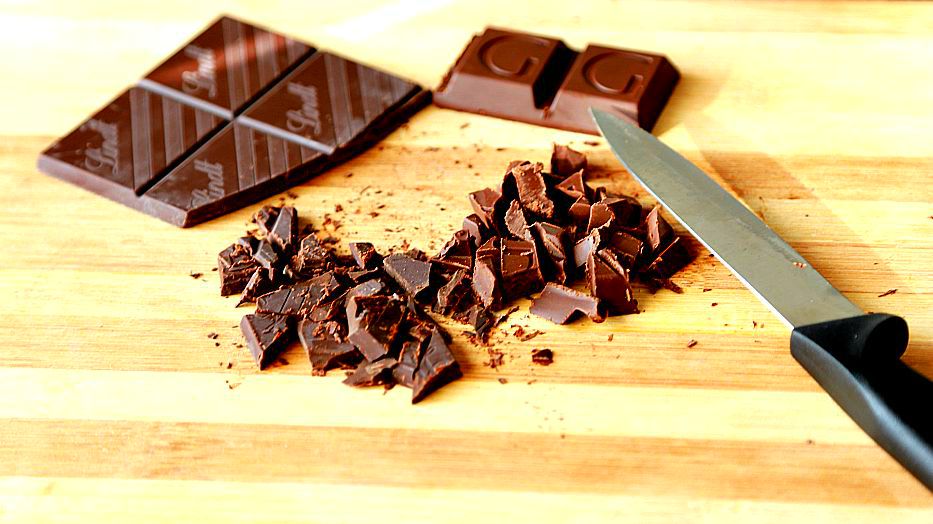 And I just need add that the happiness brought to us by chocolate is made by sweat and tears of children! I recommend reading this article child labor in chocolate industry http://www.foodispower.org/slavery-chocolate/
lets talk about the recipe:
When you are living on a budget, its unacceptable to waste food for testing new recipes; Yet I want to continue offering easy healthy recipes for YOU my readers. And you should know by now that I can't resist making desserts! So I have a healthy one for YOU today!
Now for these healthy bars, most of the recipes out there are using super seeds like hemp hearts, chia seeds…etc and other superfood. They are neither affordable nor readily available here. I would rather use healthy ingredients that fill you up like dates, oatmeal, or even a plain peanut butter.
And I have to mention that the dates, and dark chocolate are gifts from my dear sister 🙂 And of course I have some tahini and oatmeal (they are staples in my kitchen)
While I was preparing these bars, I just remembered the  Mexican hot chocolate by Kevin. I loved the idea of adding some heat to chocolate. I did add cayenne pepper to these bar, and indeed it was a great idea!
And here are the bars, Enjoy!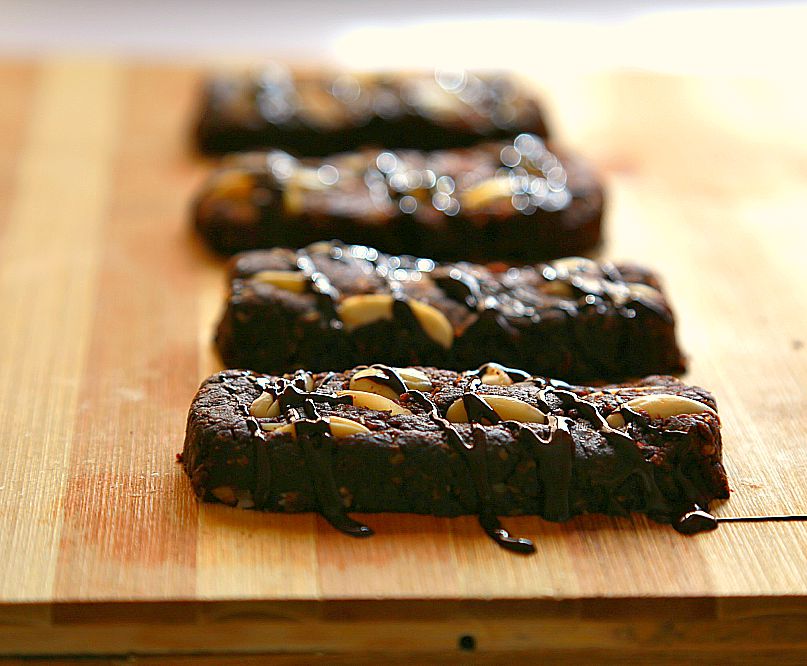 No-bake Spicy chocolate bars
Ingredients
50g Dates pitted and soaked in hot water
1 Tb of Tahini
100g Dark chocolate
200g instant Oatmeal
¼ tsp of cayenne pepper (or as desired)
Instructions
Soak the dates overnight in a hot water and keep them in the fridge.
Put the oats in a big bowl, and add tahini.
Melt chocolate in 15 -30 sec intervals in the microwave, until its completely melted.
Puree the dates in the blender, you can make the desired consistency (mine was a paste-like one).
Add melted chocolate, date paste/syrup to oats, cayenne pepper, stir to combine all ingredients.
Form the dough in bars like or in a cookies shape, and they are ready to eat.
Keep it at room temperature if the weather is cool.
Notes
The fresher the dates the less time you need. Mine was ready in a 20 minutes only.

Don't play with the dough too much, it will loose the glossy look, and becomes harder.

For crunchier bars, use rolled or old fasion oats
Nutrition Information
Calories:
197
Fat:
8
Carbohydrates:
26
Fiber:
4
Protein:
4
Are you a fan of dark chocolate? How do you like it?