A creamy luscious spiced chestnut oatmeal that is bursting with winter flavors, keeping you warm in this cold winter. It happens to be very nutritious, vegan and gluten free!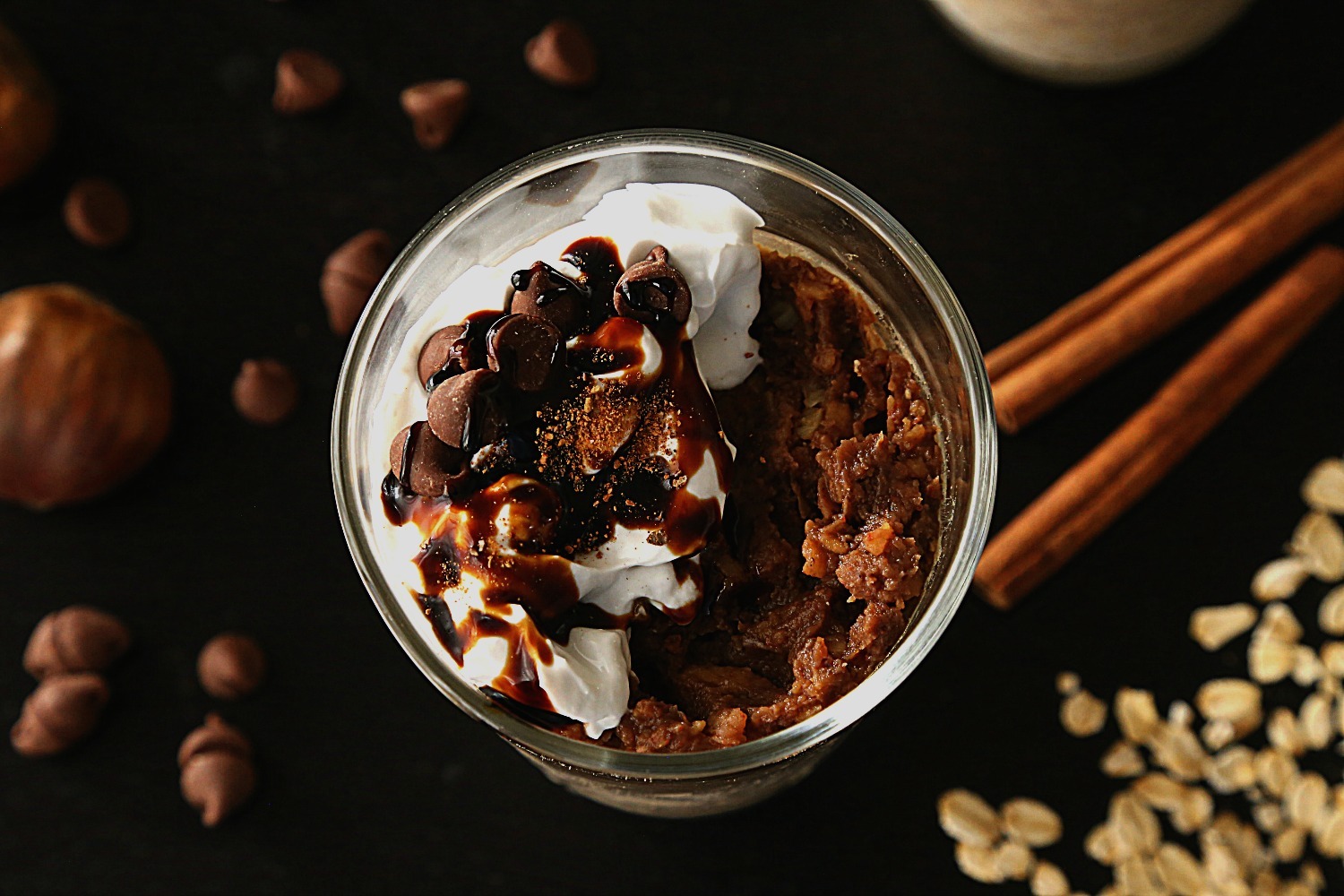 Are you bored of oatmeal yet? Please said no, because I have for you another delicious luscious dreamy creamy recipe, with the winter star nut! Chestnut!  Mixing it with molasses, the thick brown liquid that resembles chocolate color with a hint of sweetness, richness, and almost perfection! And spiced with the pungent spices that add a depth to any dish,
This is a dream come true "The perfect breakfast"! Above all that indulgence, it's a healthy recipe friends, that's winning for sure.
Healthy food is not boring, it's precious! because natural flavors beat artificial ones every time, and yes every time!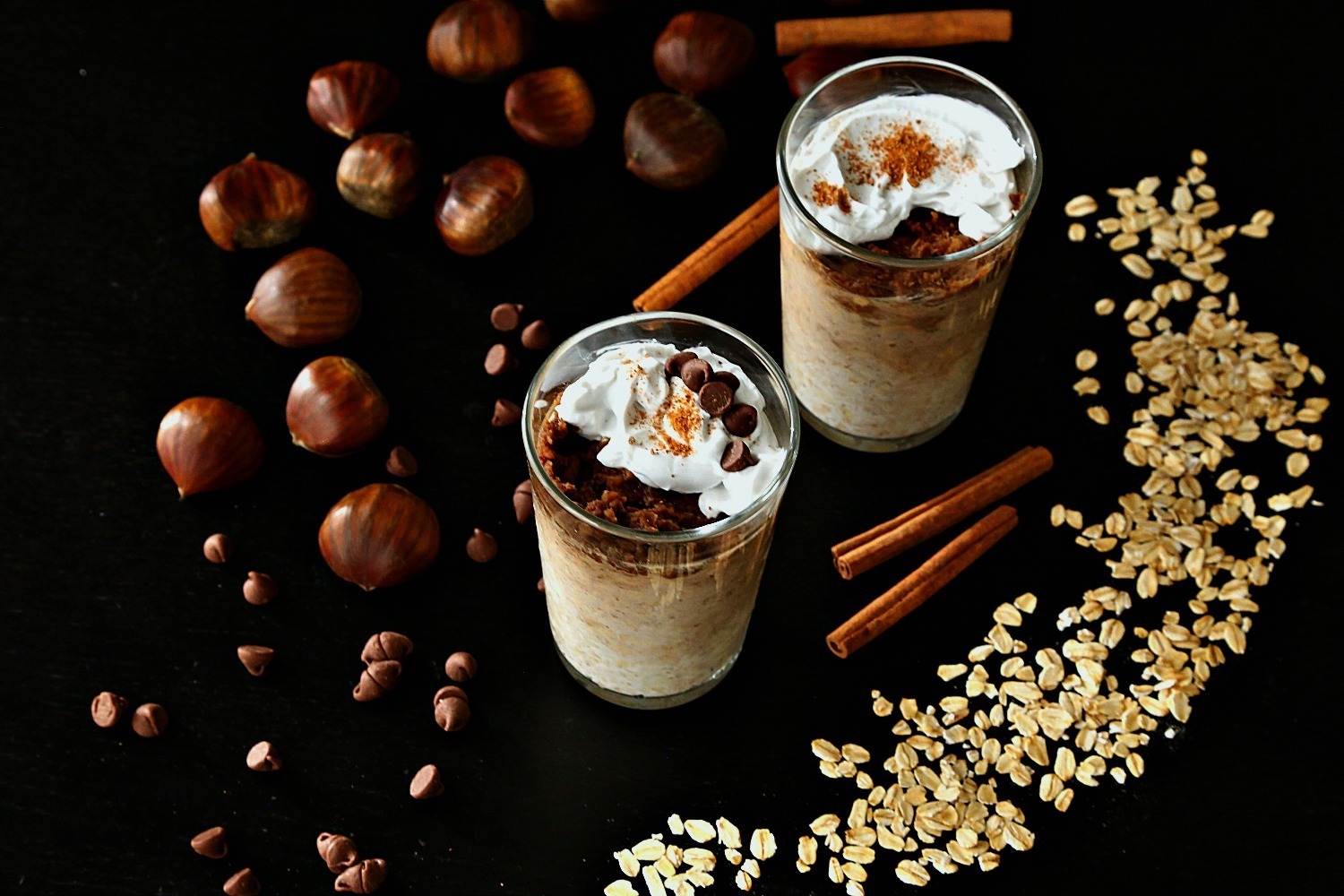 And here with swirling molasses in,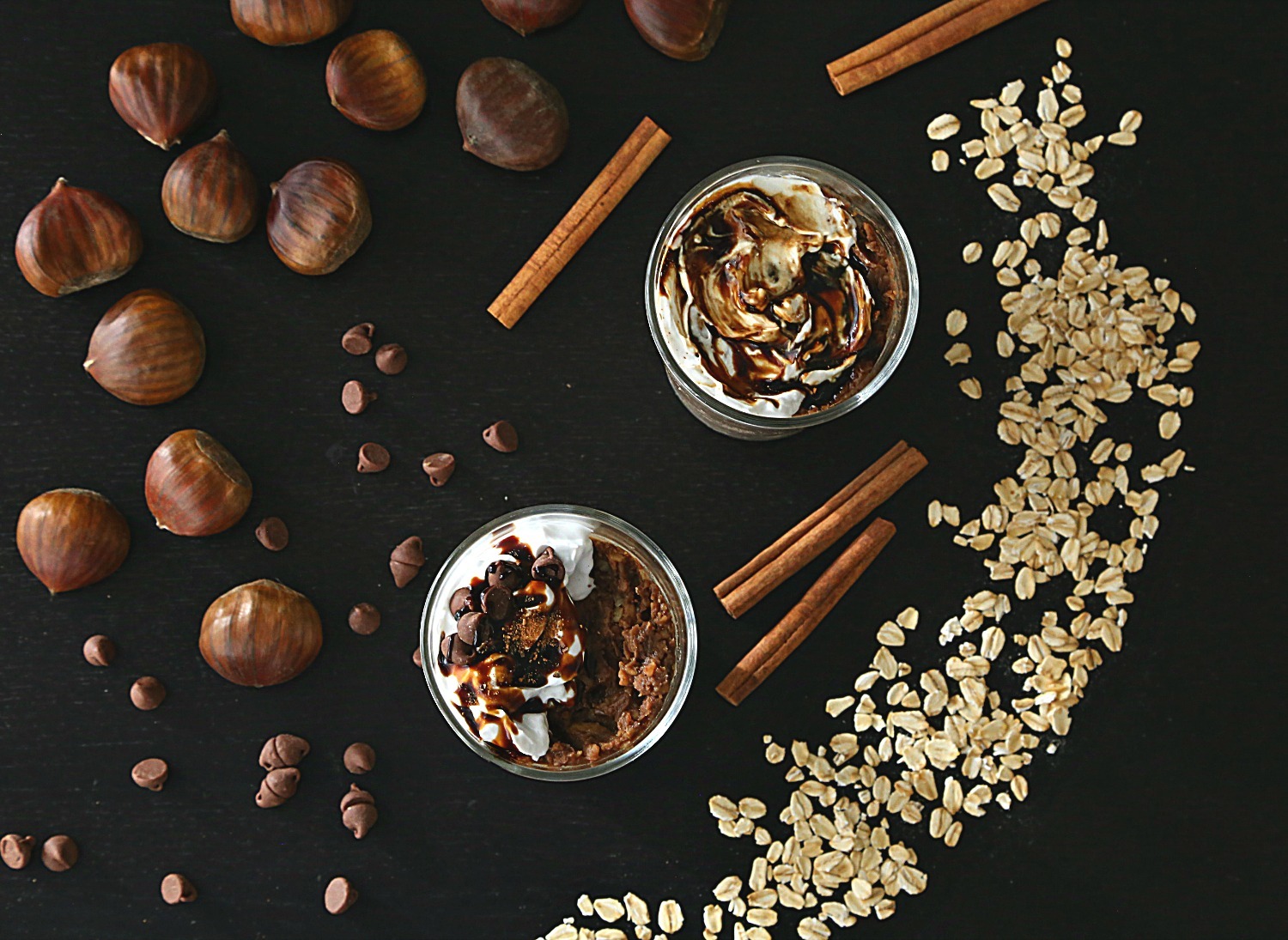 "When life gives you lemon, make lemonade" . 
Elbert Hubbard
Well I may make lemon tart, because we don't need extra bitterness in our life. But some sweetness to beat this ugliness we say everyday, we see blood and hate crime everywhere, and it's hard to beat this individually, we may feel sad, worthless even paralyzed! But we can brighten anyone´s day with sweetness that can enters the soul before the blood circulation.
So let's make this oatmeal together, and let me remind YOU why its good for you.
Why chestnut oatmeal?
Because 
It has oatmeal that is n

aturally´a gluten free whole grain, it can reduce cholesterol, blood pressure.

It has chestnut that is 

high in vitamins such as vitamin C, folate and thiamin. And minerals like copper, potassium and manganese.

It has spices that contain anti-inflammatory, and anti bacterial proprieties.

It has molasses a natural sweetener, and full of minerals. The darker its is, the highest content of minerals it has.
And finally coconut milk  that has medium chain fatty acids that can reduce the risk of developing heart diseases.
Now for this recipe, you need to roast and peel chestnuts, while it is time consuming , but it can be relaxing if you want to be! Put on some music and just dream of a better world, or maybe living on another planet! Then you need to boil it, then puree it, and then but it back on the stove with spices and molasses, this is a critical step. Molasses taste better when its reduced. Moreover, your kitchen well smell like heaven. You can make extra jar and keep it in the fridge , and then reheat it in the microwave for better results, but nothing beats the freshness of this puree, mix then with cold oatmeal, or even hot , I won't blame you, it is winter after all!
Now Enjoy!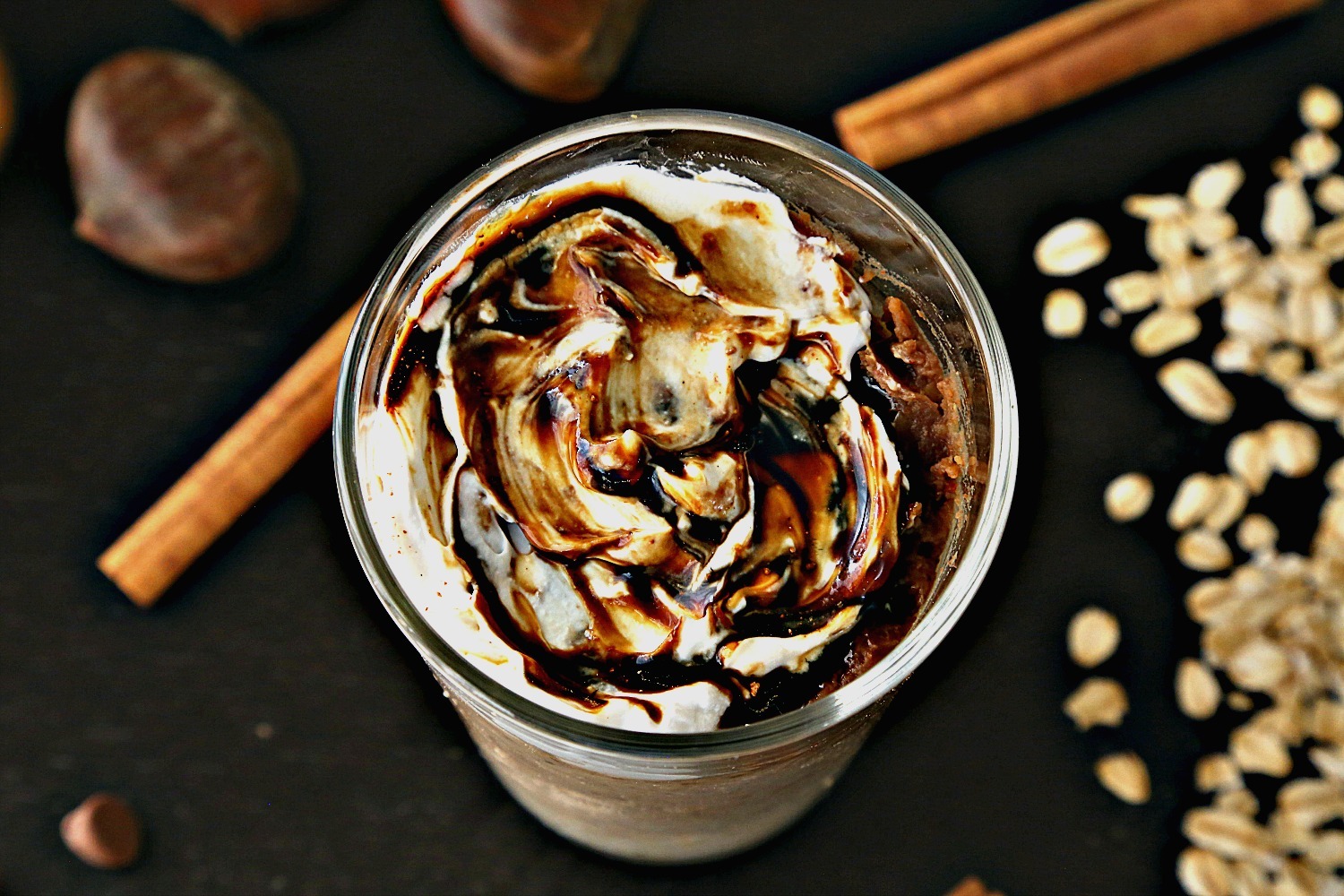 Overnight Spiced Chestnut oatmeal
Ingredients
Chestnut mix
16 chestnuts
1 Tb molasses
1 Tb cinnamon
¼ tsp cloves
¼ tsp all spice
8 Tb oatmeal in each cup
¾ cup coconut milk in each cup
Instructions
Preheat the oven at 180 C and roast the chestnut for 25 minutes.
Let it partially cool, then peel them and put then in a medium pot covered with water, until they are soft (about 20 minutes)
In the meantime, put the oatmeal in cup , add coconut milk, and put it aside.
Drain the chestnuts is done, and -keep the water- put them the blender and puree, you may use the water for better consistency.
Put the pureed chestnuts in another pot on low heat, then return it to the stove and add molasses and spices for 10 minutes or until you reach the desired consistency and flavor (about 10 minutes)
Then mix the spiced puree with cold oatmeal or hot.
Serve it immediately or refrigerate overnight, it's good either ways!
Refrigerate any leftovers, up to 5 days.