I started a series "Arabic cuisine" featuring my traditional food. Today the dish is Shorbet Addas (lentil soup).
lentil soup
I wanted to add this lentil soup recipe, because it's my mom's favorite. She loves it so much, and like it plain without any extra veggies. When I made it yesterday, it made my heart ache. Just remembering how mom loves it, and wishing I am with here in that moment. It's kind of that I can feel her presence, when I cook the food she likes (kind of creepy, right?). But I meant in a good way. I can see her smile while she sips it. It's kind of reward that you can picture your mom smiling at you!
The way people in the middle east, make lentil soup is vary a lot. Many of them add some veggies, like carrot, potato, or tomato. And add chicken, or meat broth instead of water. My recipe is the basic one. But it's very delicious, and the best one in my opinion (I think I'm biased, right?). Back in the old days, when mom made the soup, I had Mujaddarh . It was kind of lentil day, kind of meatless Monday thing!
Lentil soup is very convenient in this chilly weather. Hearty with strong flavor that left you with warmth, satisfaction, and happiness. It's my husband favorite too (of healthy soups).
Lentil is very nutritious legume. It's very high in protein, has high amounts of B vitamins like Folate, B1 and B6 and minerals like Iron, Zinc and Manganese.  Also lentil can lowers cholesterol too.
The only thing I don't like about lentils, that is a triggering food for Irritable bowl syndrome (IBS ). While I don't suffer from it, if I had lentils after a long time of pause, It makes me bloated for the rest of the day. But it usually goes away, when I have it more often. So if you want to try it for first time, have a small amount, and pay attention to how your body reacts.
It's very easy to make it gluten free, and/or vegan. The red lentil ( kind of looks orange to me!) Is the best one for this soup. It gives you the desired thickness, and creaminess.You can use yellow, or green, but not he brown one. Other kinds like green, or brown can be used in other dishes.
And here is the talented blogger Faith grosky  made shorbet addas. It makes me so happy when I see her, and other bloggers making my traditional food.
Photos are taken by Haytham Hajir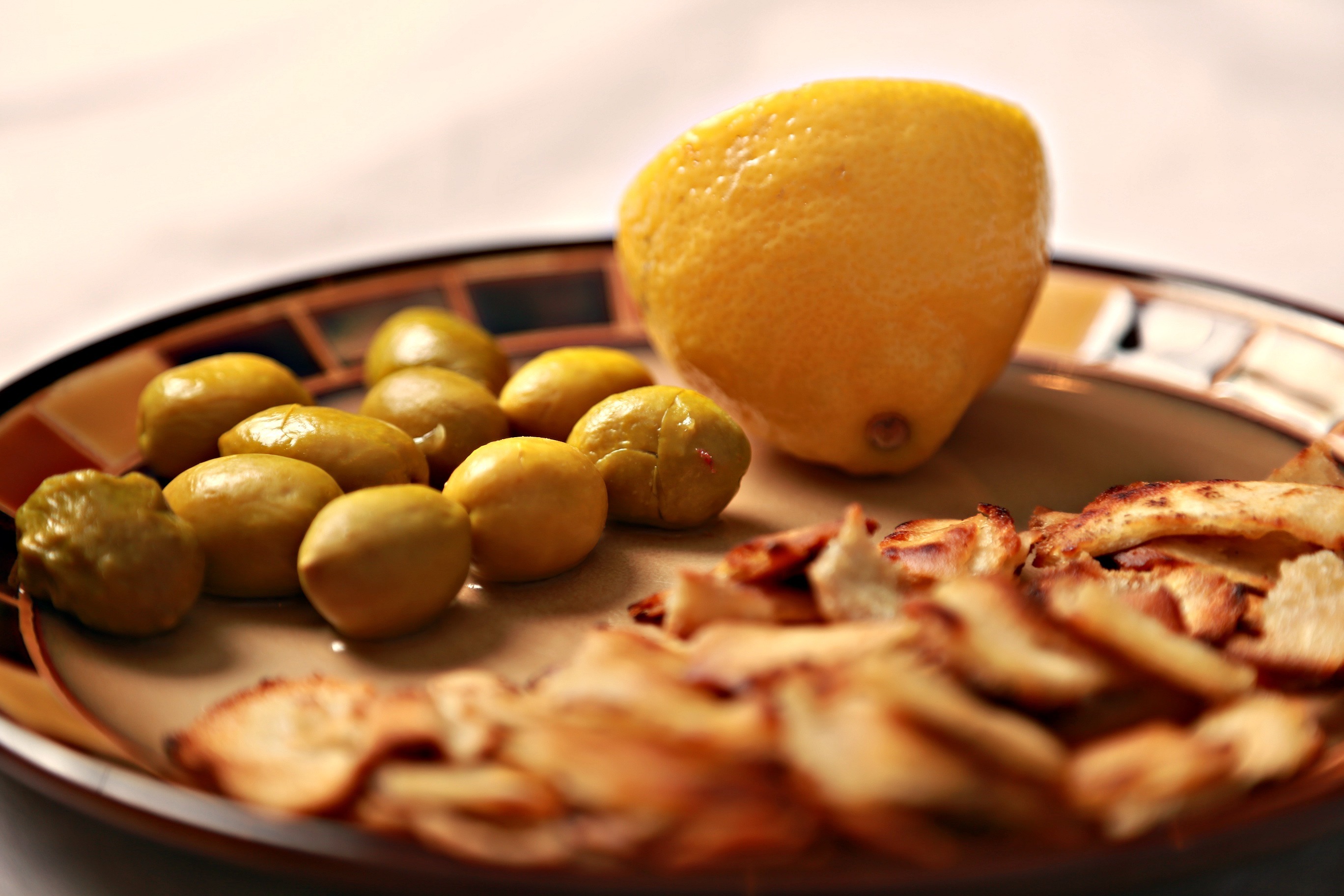 Shorbet Addas (Lentil soup)
Shorbet Addas (lentil soup) is a dish from Arabic cuisine. its an appetizer. It's healthy, vegan, and gluten free
Ingredients
Half cup of Lentil
3 cups of Water
Spices like Cumin, Turmeric, Salt and Pepper
1 Tb of Olive Oil
Medium yellow or white Onion
Optional sides:
Olives, pickles, toasted pita bread.
Instructions
Dice the onion into small cubes.
Heat a pan on medium heat. Add 1 Tb of olive oil, and saute the onion.
Add lentils, and saute again for two minutes.
Add water, and let it on the stove on medium heat for 20 minutes, or until lentil is very soft.
Blend the lentil into desired thickness, add water if you need.
Put it back to the stove, add more spice and let it for 5 minutes.
serve it hot, add splash of lemons, and add the toasted bread if you desire.
Notes
The soup itself is a gluten free. The toasted bread is totally optional, and you can can choose a gluten free bread if you want.

Since lentil soup kind of heavy, these are small servings, If you want more at one setting, this soup will yeild 2 serving
Nutrition Information
Calories:
120
Fat:
4
Carbohydrates:
16
Fiber:
3
Protein:
6
Have you tried Shorbet Addas (lentils soup)? Did you like it? Will you make it yourself? I would love to hear from you!