In the first post of this series, I explained why I'm testing recipes. Today the recipes are not very healthy. But they are made with real ingredients, and can be enjoyed occasionally.
Lets start!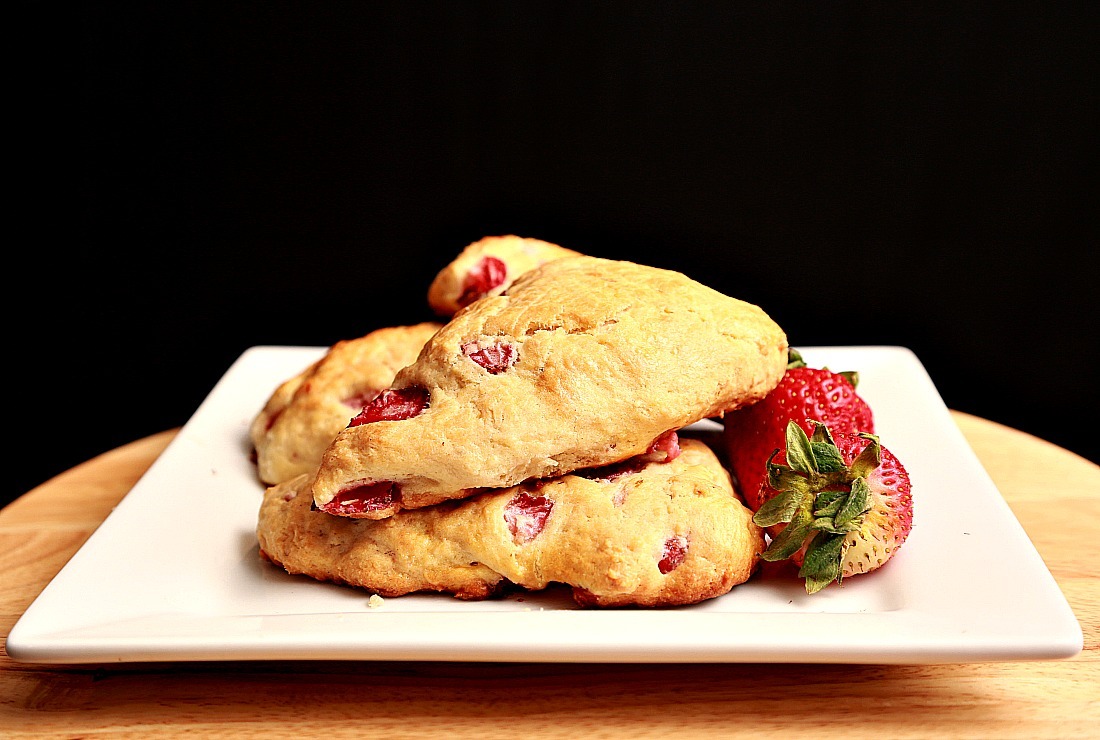 When I posted my confession about baking, I mentioned I wanted to try scones, and here I am finally made it. I didn't know them before I start browsing food blogs, and Pinterest. They look so beautiful, and insanely delicious. A week ago or so, I saw this recipes by Savita on google+ , I was feeling that the time is due, I should make these ASAP! Actually, I wanted to try them same day, but I had some desserts, and I didn't want to overindulge.
Savita has so many great recipes, I got to know her thought Framed recipes (which her recipe is below) when she shared one of her recipes. Savita has a huge collection of recipes. They are mostly healthy, or twists for original recipes to become healthy. I want to recreate so many of her recipes, god help me! We are not connected yet, but I'm sure we will!
Now to the scones, Savita has done an excellent job in explaining and photographing every step. Since this is my first try, I was intimidated to make these scones, and she made it perfectly easy, with some planning ahead and focus, you gonna do it, and I did!
What I would change or did:
I didn't change any thing, because this is a baked good, every change will affect the outcome.
I may add more flavor inside the dough like spices such as, gingerbread, or pumpkin, nuts, or add a drizzle of something glazed.
Will I do it again? Yes and No!
Yes! because it's a perfectly measured recipe! If you want to try scones, this is your one to do!
No, because after all, I realized scones aren't my thing. They tend to be a savory goods rather than sweet. But I'm sure I'm gonna try another flavor once at least!
*********************************************************************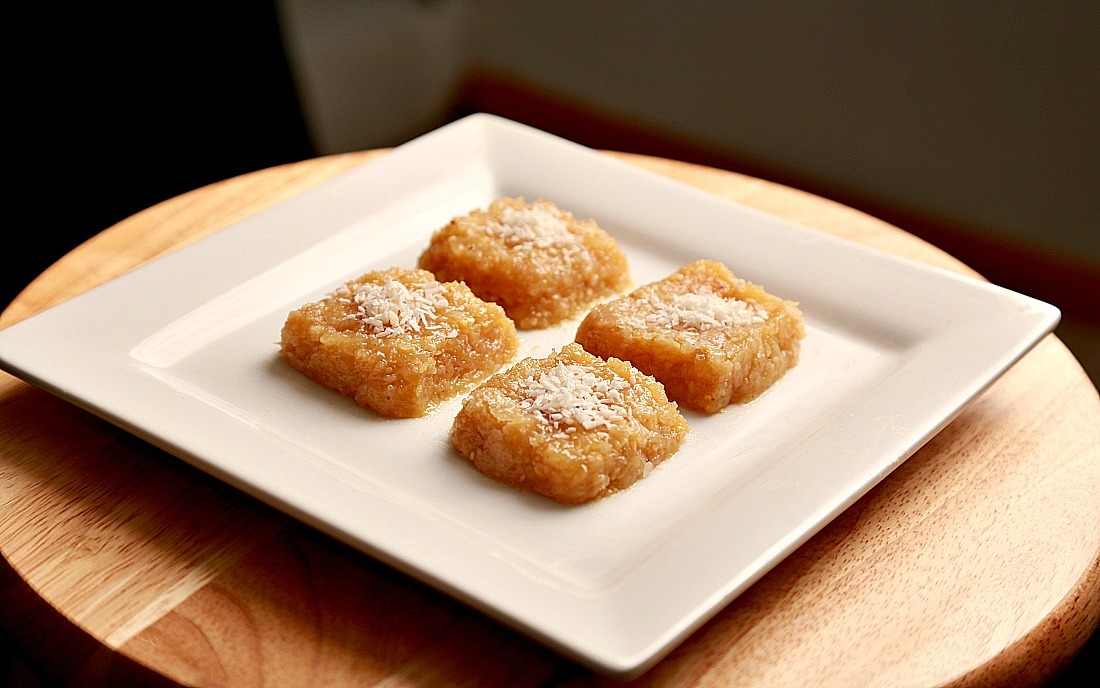 As I mentioned above, she shared my blog, on her google+ page, so I got to know her. That's was so nice from her, and I got to explore new blog, and recipes. She has authentic Indian recipes, plus an international ones. I love her little stories, and her writing style in general.
I choose this recipe, because its similar to an Arabic dessert called Harrisa (not the chili one). But this recipe use gram flour (chickpea flour) which is really healthy. I didn't have it, so I decided to make it myself.
I made this twice, because first time, the flour I made wasn't very smooth, hence the texture was a bit more chewy with an actual chickpea flavor. Moreover, sugar, and ghee amount was way too much for me.
So the second time, I smoothed my flour again in the food processor, decrease sugar, and ghee amount by half.
What would I change or did:
I reduced the amount of sugar and ghee.
I may use butter instead of ghee.
I did add white cheese, mozzarella (seems weird I know! but that's what I do with my semolina pudding.)   
Would I make it again? Yes and No! and tastes great fresh and after one week too!
If you never have desserts like this type, you should try it, its really distinctive, especially its gluten free! ! For me as I said I still tastes the chickpea flavor, even it make this dessert tastes different. I'm not sure if I'm gonna make it again, but that's beacuse of my liking only.
*********************************************************************
This recipe was on my list of recipes to try since forever! I'm a huge fan of oatmeal! I always wanted to do it, but I didn't! So I thought this is my chance. It's an easy healthy breakfast packed with protein, fiber, and antioxidants. All you need is 10 minutes only!
Taylor has lots of recipes, dedicated to almost everyone who looks for delicious healthy recipes. Whether it's vegan, paleo, or gluten free, and so on. She has a whole page only to help bloggers to start food blogs. That's very nice from her, to share her experience with some tips too.
We didn't really communicate one to one, but I've always admired her photography style, and her taste of recipes too.
What I would change or did:
In the future I may add milk for half the amount of water.
I did use instant oat, since I don't have old fashioned at this moment, but I'm gonna use it in the future for sure.
I didn't add cinnamon, since I don't feel it comes along with blueberry.
I doubled the amount to have some leftovers, because oatmeal will become sweeter, and has more intense flavor thanks to wild blueberry.
Would I make it again! Yes, definitely! 
For all I have mentioned above, its easy, healthy, and delicious. Do I need to say more?
That is for today, stay tuned for more tested recipes!