Today I have for you an easy recipe for a smoothie bowl, that you can prepare in ten minutes, and no cooking needed!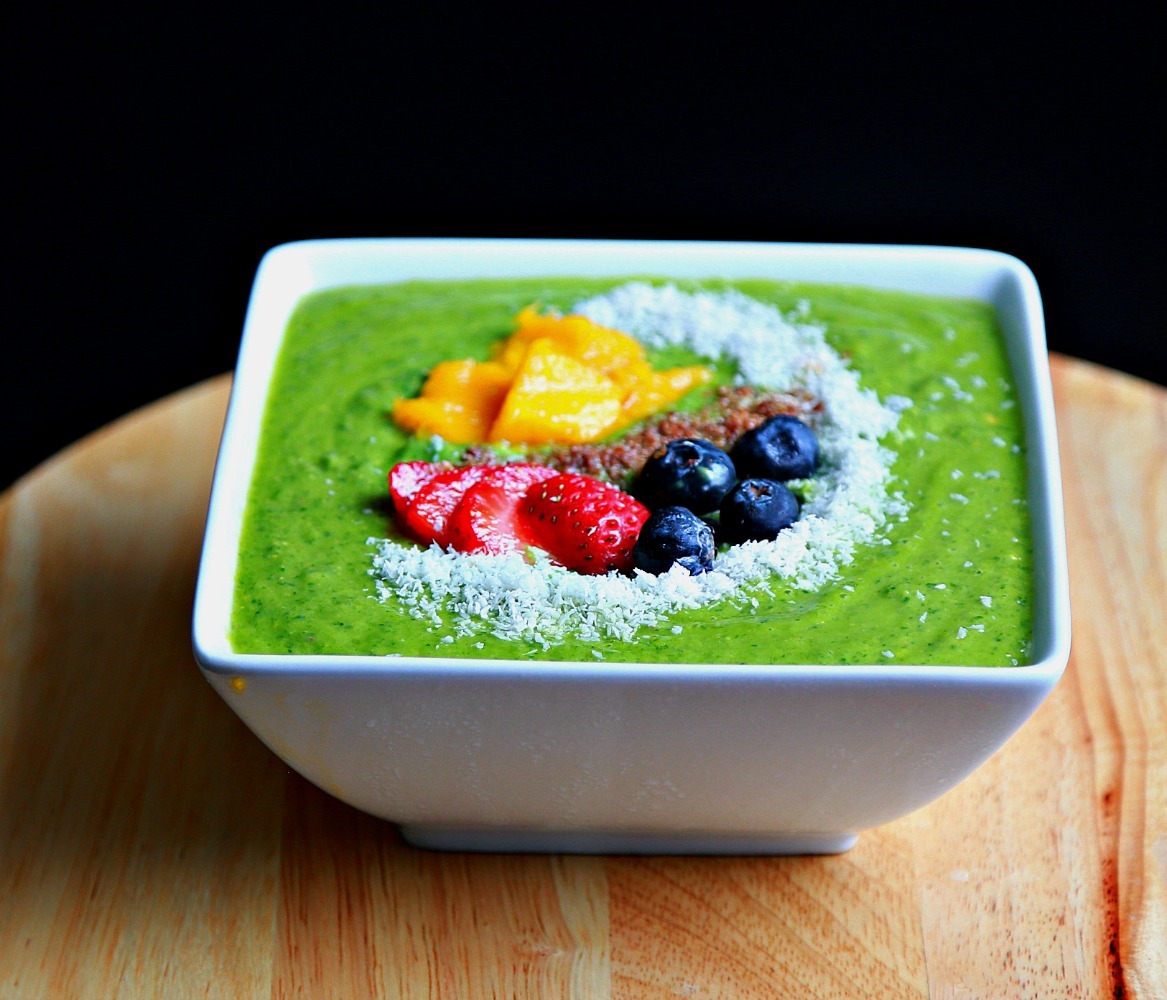 I was skeptical of the benefits of a smoothie bowl, because I'm not so fond of green smoothies.  But after I made it, I realized that smoothie bowl can be different, since you can add lots of toppings ( In the picture I added a few for the presentation, but I did add more later)
When I did write about green smoothies, I was not in favor of them. They are not my favorite way to have veggies. Now after I have much responsibilities (enough to say I have a toddler to look after) I'm trying to have healthy meals that needs less time, and more practical.
It's a great way for using left over veggies, and over ripe fruits. You can add as much as you need, you may got all your servings of fruits and vegetables in one meal, and that is fantastic!
Why you need to eat smoothie bowl :
They are high in fibers, vitamins, and minerals.

They are high in antioxidants, polyphenols, and flavonoids (this depends on what fruit you are adding)

Fruits and vegetables may reduce the risk of cancer. 

They are easy to prepare, no cooking needed, ideal for breakfast!
To have a balance into your smoothie bowl:
Add more greens since they are almost zero calories, so they will fill you up without gaining weight. 

Use baby greens when its possible, because they have less bitter taste.  

Add greens with mild flavor or flavorless for a better taste. 

Add protein to increase satiety (feeling satisfied and full)

Add reasonable amounts of fruits.

Use a natural sweetener when its possible or nothing at all.

Add nuts for healthy monounsaturated fatty acids.

Add seeds to gain a variation of nutrients.
Smoothie bowls are definitely going to a part in my diet! I really enjoyed it , and hope you will too!
I was hoping to make a crescent shape that represents Ramadan, hope you are able to see it! 
Very Green Smoothie Bowl
Ingredients
4 oz baby arugula
20 pieces pistachio
1 medium avocado
Half cup of water
¾ cup unsweetened frozen pineapple cubes
6 Tb of plain yogurt (full fat)
2Tb of honey
Half cup of parsley
Instructions
First add arugula, parsley, avocado and yogurt. Blend them with ¼ cup of water,or as much as needed.
Add pineapple and honey, and blend again.
Add pistachio, and do pulses so it will break without being mashed.
Add more water, if you need,
And its ready to serve!
Notes
If you are using a frozen pineapple, make sure not to add so much water, because by time, pineapple will water down your smoothie bowl.
Nutrition Information
Calories:
233
Fat:
13
Carbohydrates:
29
Fiber:
5
Protein:
5
Have you tried a smoothie bowl yet? What do you think?