I started a series "Arabic cuisine" featuring my traditional food. Today the dish is Yogurt soup with lentils, and turmeric.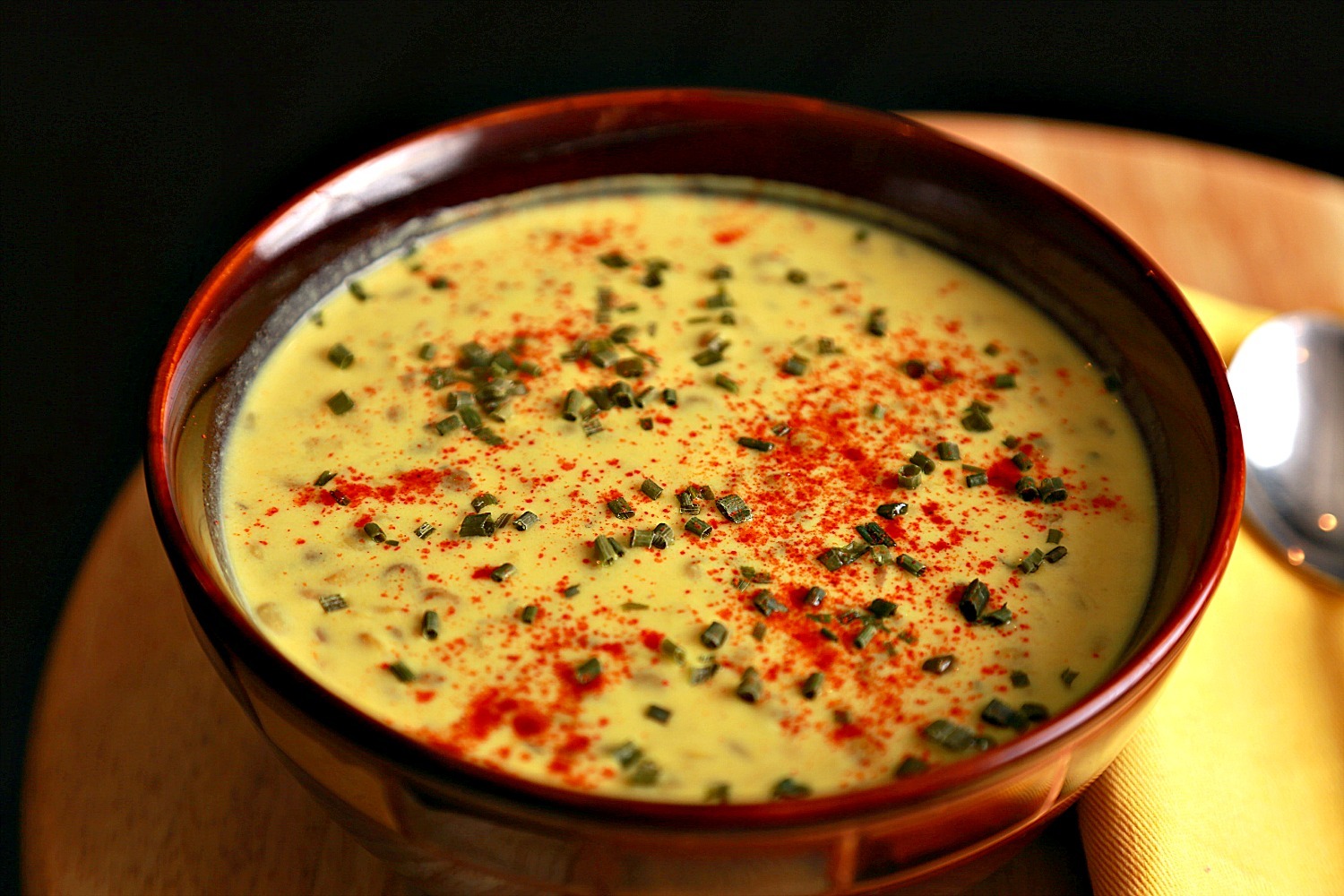 It does not sound so delicious, right? But it's totally the opposite! It's so comforting, creamy, and delicious.
This is a very old recipe. I never saw mom cooking it! I asked mom's help in recipes. Is this cheating? No! Because my main goal from this series, is to honor my traditional food. And since I didn't cook a lot of it, I do repeat some of my favorite dishes like Mloukhyia, I knew mom would be a great help!
You know it's very exciting to make a recipe that you haven't tried before! In Arabic cuisine, there are a lot of dishes I didn't try before, and I did make them recently, to post them here on the blog. Such as malfouf, semolina pudding, and the mashed potato. And I think are more recipes yet to come!
Because, I always think I'm too smart to write down notes, I forgot what mom told me about the recipe. I know generally what I need to do, but did mom mention any measures?
I think not! I figured it out myself, that I need to use my common sense, and my humble cooking experience. I knew mom would add cinnamon (yes cinnamon is used for savory dishes in Arabic cuisine ). And I wanted to add turmeric to gives it the yellow color, and because it is very healthy too!
Turmeric
Is a plant from the ginger family. From ancient times it's uses are so many , to name a few, uses as spice, and a dye for fabric, and medicinal! It has ant-inflammatory effects. Studies shows it's effect on colon diseases, Alzheimer, arthritis, and improving liver functions, and it could boost memory too .
Curcumin it's an antioxidant that is an active ingredient in turmeric. It may slow the growth of cancer cells, but still the research still in the lab, and more studies are needed.
Since we still don't know how much turmeric we should take, consuming it as food would be a safer option. Use it as spice, or make some turmeric drink. Supplements may interfere with other drugs, and remember FDA doesn't regulate all supplements.
And since I put cumin in Mujaddarah, I thought add it to this recipe would complement the soup. And the real reason is, that once I tried cumin Lassi (Indian yogurt drink). I felt in love with it instantly, and since that day I add cumin to yogurt when it fits the dish. Tarragon would be a great compliment too, but I don't have it (I never used it actually), but I know that people add it to yogurt based dishes.
Now let's get to the recipe! 
Enjoy!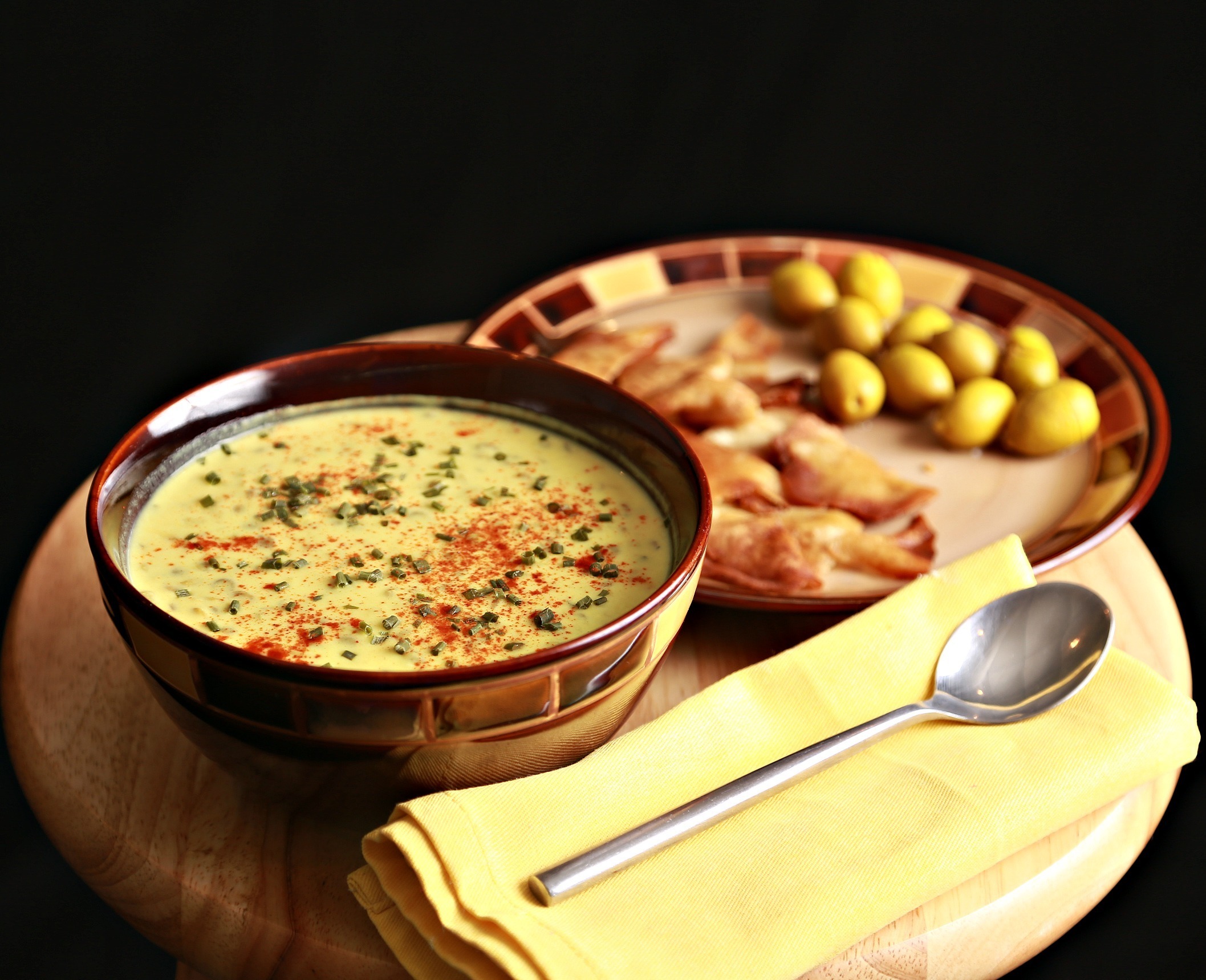 lentils with yogurt soup
Ingredients
Half cup of lentils (brown)
2 cups of yogurt
1 egg
Optional but recommended:
ground Cinnamon
ground Cumin
Turmeric
dried oregano and dried thyme
salt and black pepper
Garnish:
Cayenne pepper
Dried Chives
Instructions
Boil lentils on the stove in small pot on medium heat for half an hour.
In the meantime, add yogurt, one egg, and spices, in the food processor a blender.
Mix them well, and put them in medium pot on the stove.
Now add lentils to yogurt.
Stir constantly until it boils, leave it on medium heat for 5 minutes.
Serve immediately!
Refrigerate any leftover
Notes
You can skip adding the egg, but it gives the yogurt nice texture and a rich flavor