This healthy stuffed white zucchini in a tomato sauce dish is the ultimate comfort meal! It's delicious, nutritious, and naturally gluten free, and vegan friendly too!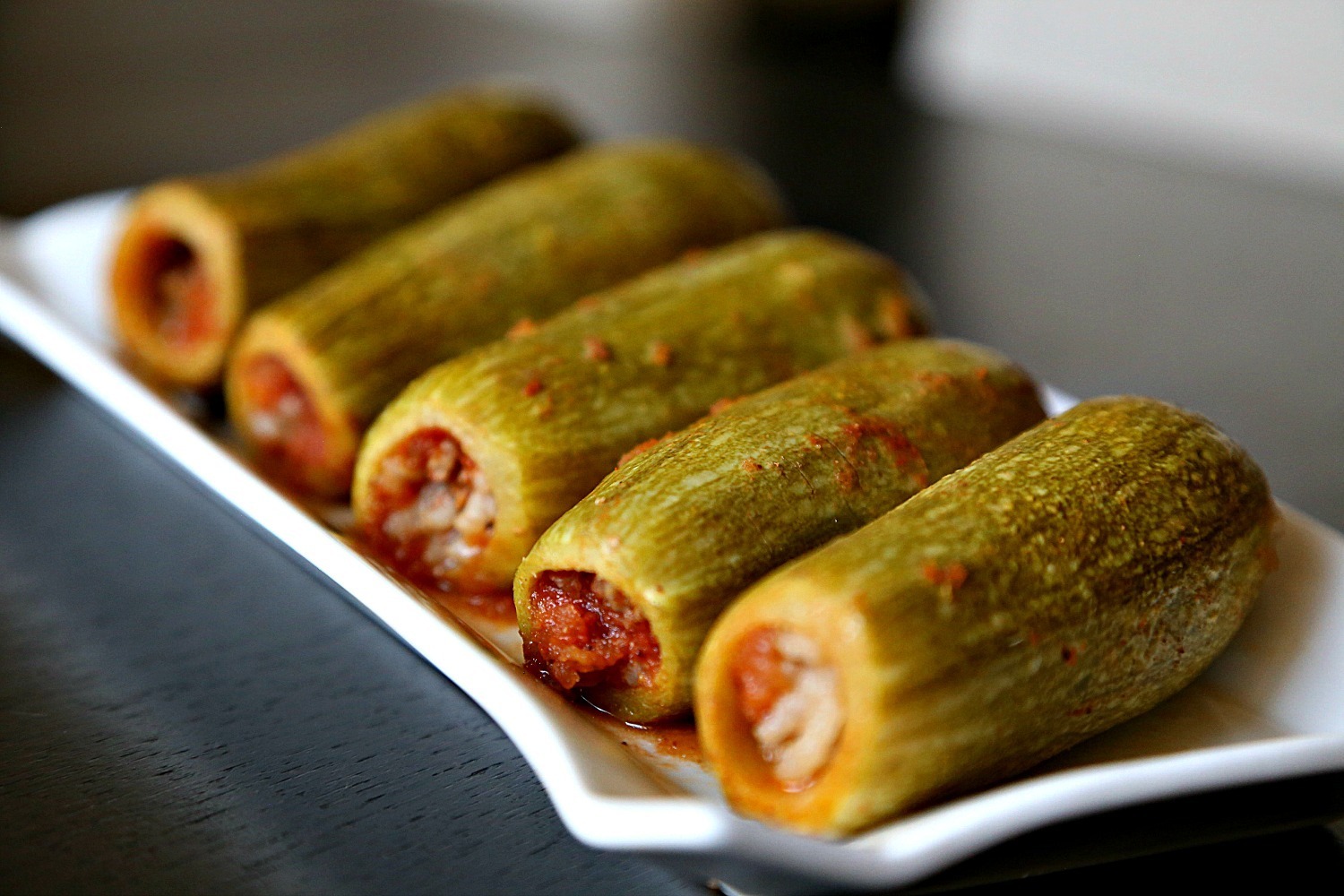 Today I have for YOU another dish from the Arabic cuisine. This stuffed white zucchini dish is a traditional meal in the Levant area, and Egypt too. There are different variations, but this one is my all time favorite! However I don't cook it very often, since my husband is not a fan of zucchini, and this meal needs some work ahead. So I always count on mom to make it for me  😉
Zucchini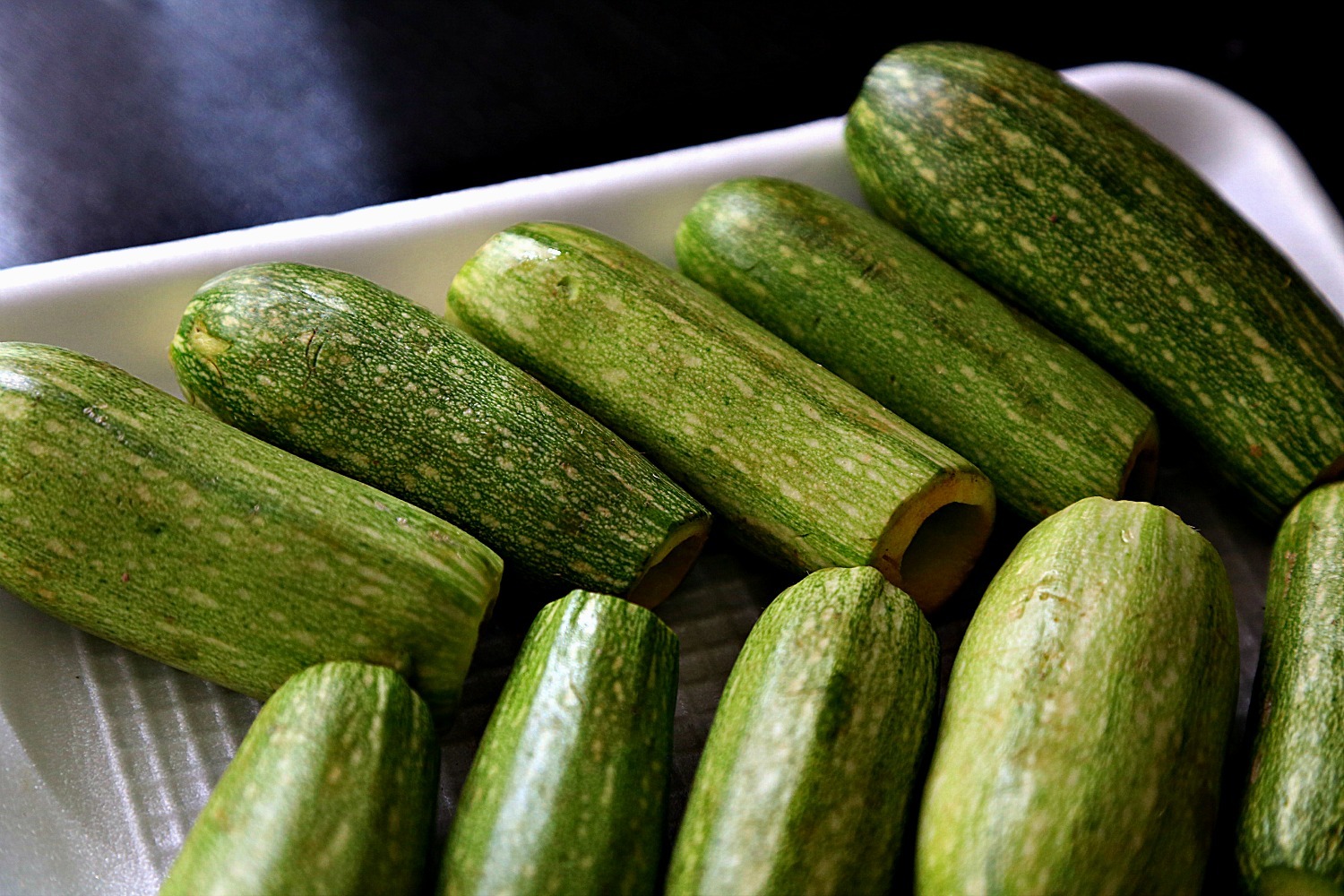 White zucchini is a form of summer squash. Is a very lightweight vegetable, actually it's fruit, but is treated as vegetable. It has soulable fibers that are essential to reduce constipation.
Skin, seeds, and the blossoms all are edible of zucchini, just remember to wash them very good with running water. In this recipe I didn't  peel the zucchini, sometimes I do, and you feel free to leave it or remove it.
Why do you need this stuffed white zucchini dish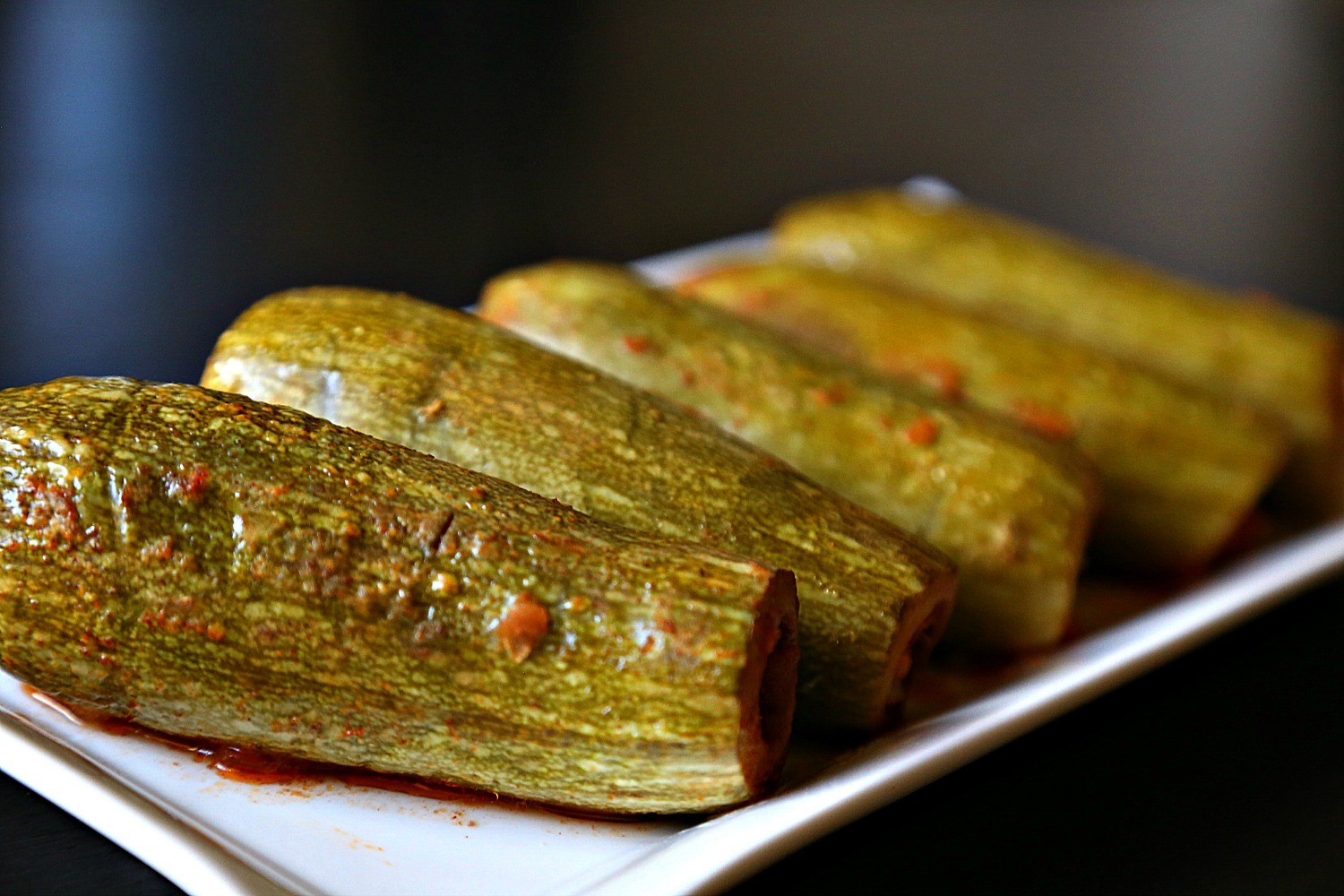 Because it has zucchini which contains antioxidants like lutein and zeaxanthin, that are important to reduce free radical in your body, and they are good for your eye health. 
It is a great source of antioxidant beta-carotene 
Also it is a low calorie food, with good amounts of vitamin C and folate, and has good amounts of potassium, and manganese.
Because it has a great amount of tomato which contains vitamin C and lycopene too.
This soup has vegetables of fruits as main ingredients, rice and meat just to hold it together and gives it some texture too, so it's a low carbohydrates  and low fat soup and naturally gluten free, and vegan friendly, you can skip meat too, but it gives it some protein, feel free to substitute it or leave it.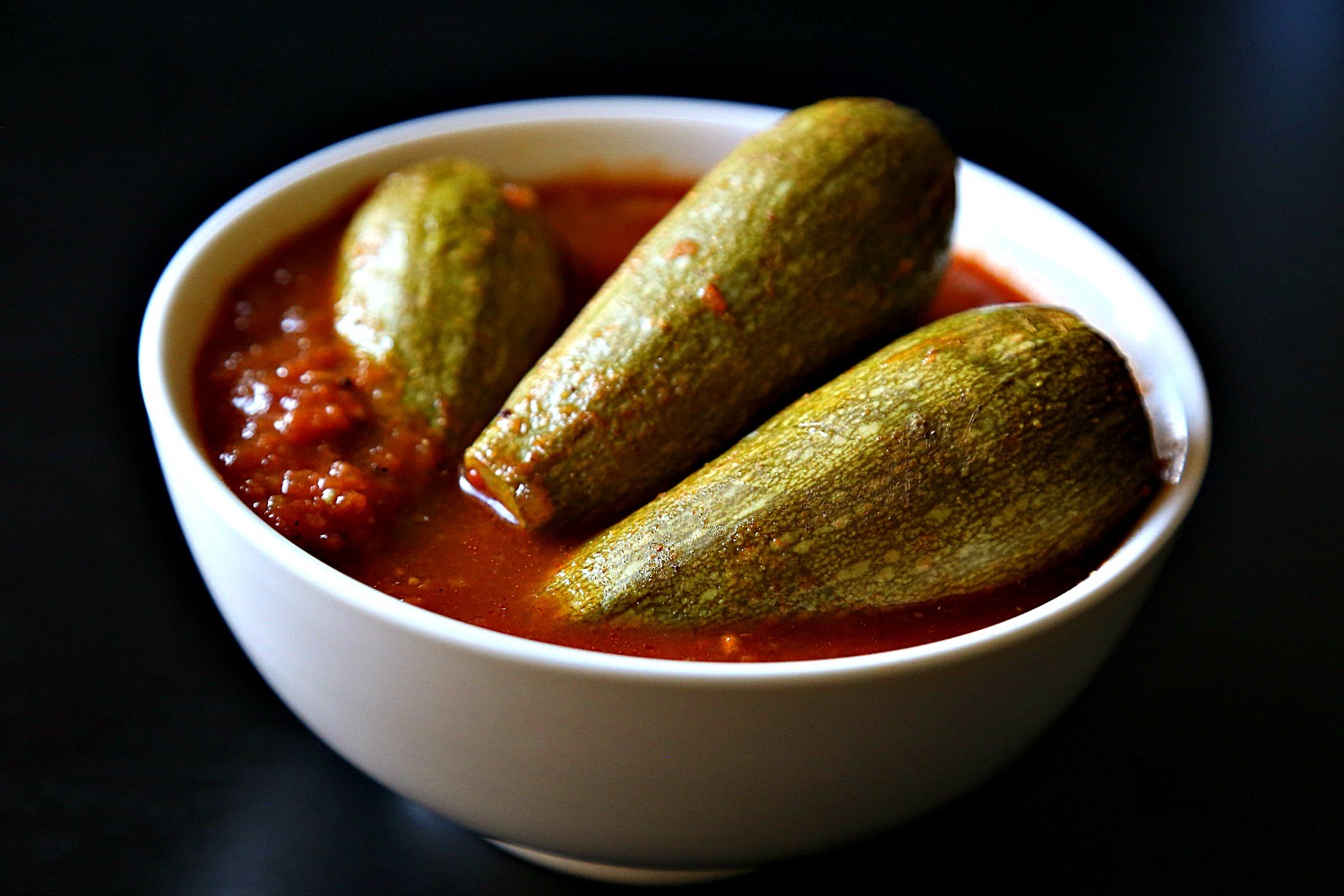 Stuffed White Zucchini in Tomato Sauce (Kousa bel Bandoora)
Ingredients
10 zucchini pieces
2 Tb tomato paste
2 cups water
1 cups grated tomato
1 tsp 7 spice , salt, ground black pepper
Filling:
½ cup uncooked rice
125 g Ground lamb
1 tsp 7 spice , salt, ground black pepper
2 tsp olive oil or use 1 tsp of ghee, and one olive oil
Instructions
Core the zucchinis if they aren't cored already*
Wash the zucchini in water and some salt
Prepare the filling, soak rice for 5 minutes, then drain it's water. Mix it with meat, oil, and spices.
Stuff the zucchini with the filling until it's half full.
In a medium pot, on a medium heat, put some tomato slices in the bottom, the add the zucchinis, cover with grated tomato.
Add water, spices, and tomato paste, and cover the pot with a tight lid for 30 minutes, or until the zucchinis are soft.
Enjoy and refrigerate any leftovers.
Notes
*(just like the photo up in the post under zucchini title).