Gooey bars that are bursting with flavors of nuts, and chocolate. It's super delicious, packed with nutrients, vegan, gluten free , and refined sugar free.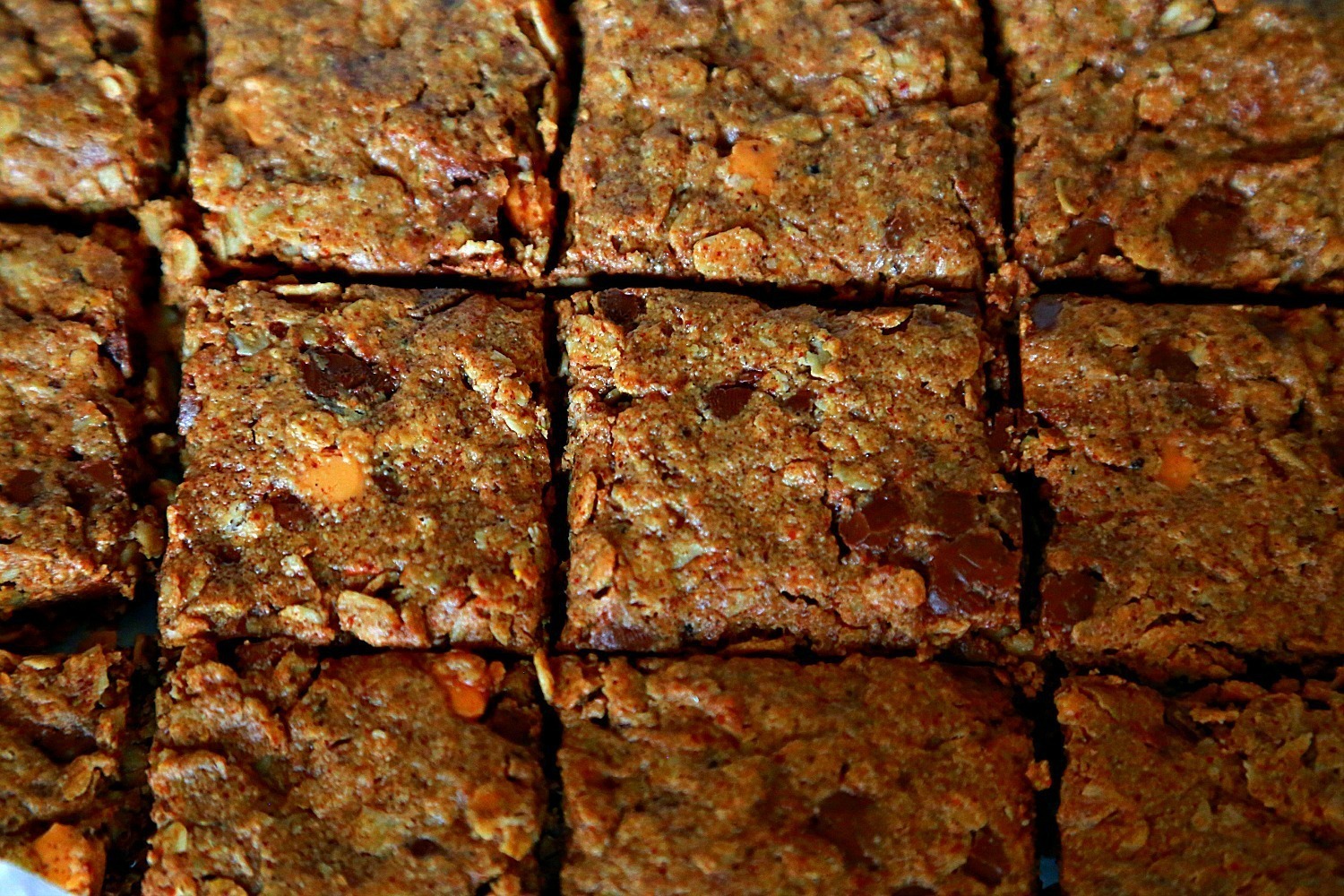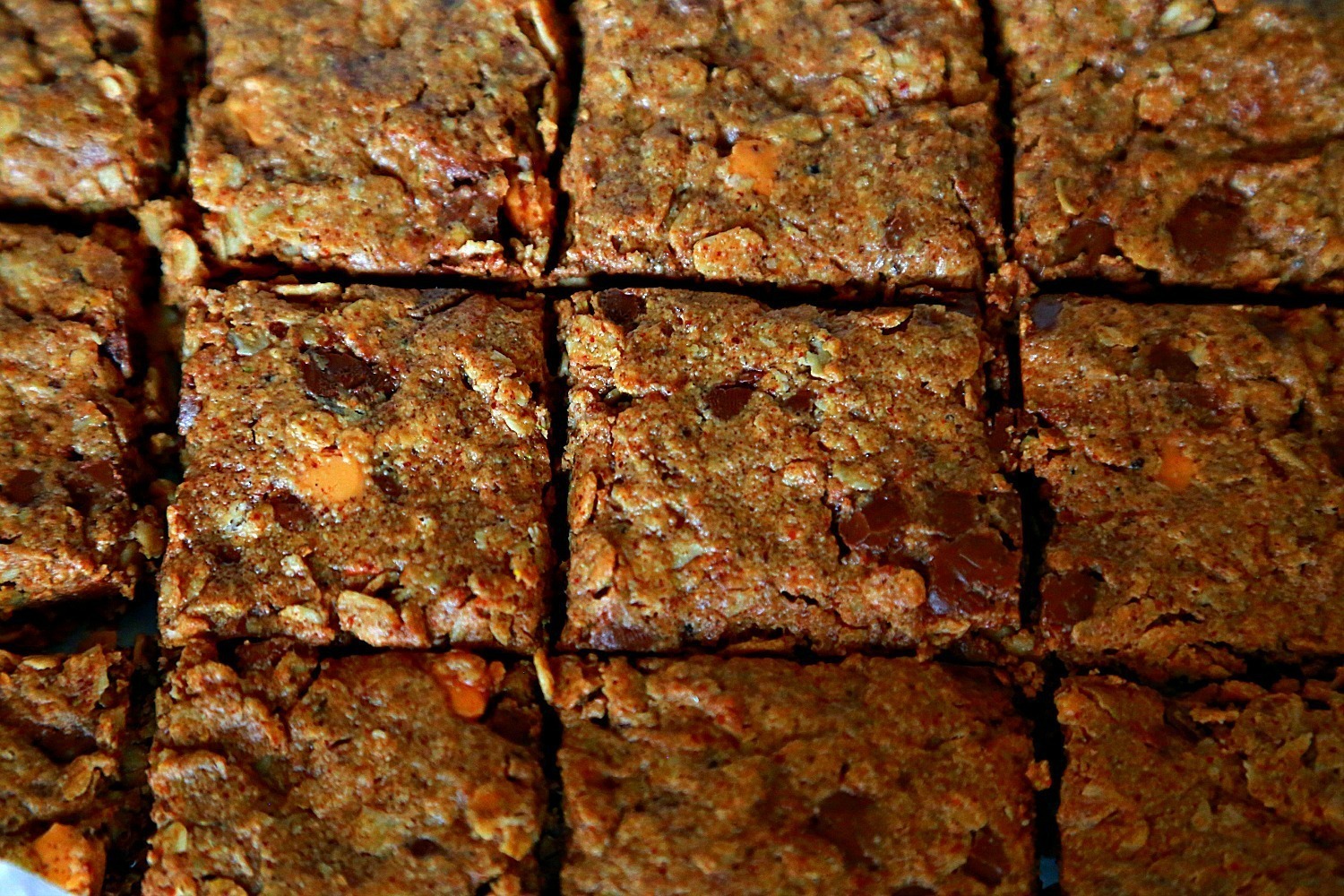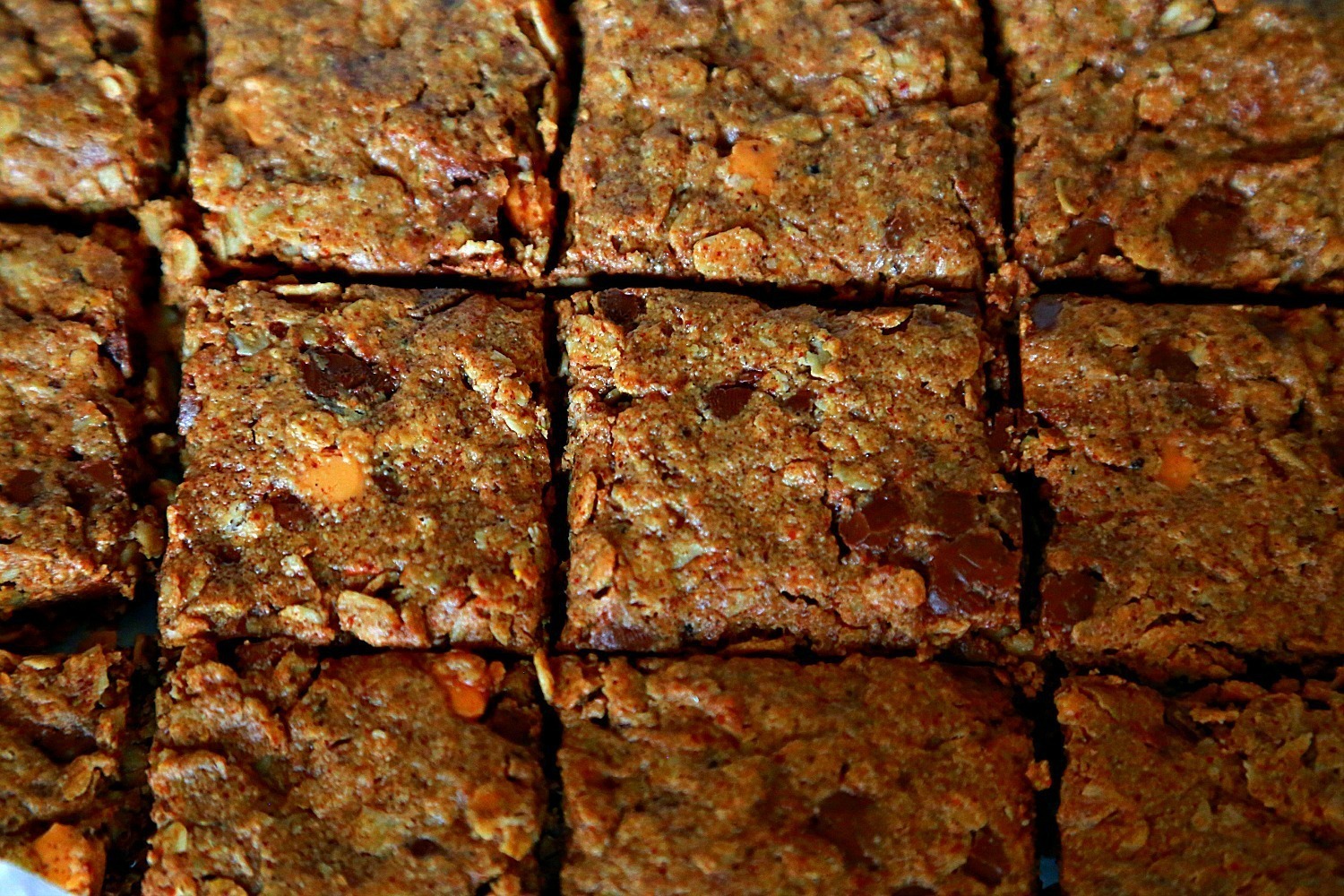 I love homemade nut butters, funny enough, I didn't have food processor for the last two year or more. Why , that's a long story and I don't want to bother you with it. However, my brother came for a vacation and got mom a small food processor, but a very good quality. So I just borrowed it, well maybe for a long time, you can I just took it and keep it.
Mom doesn't like mashed food or anything spreadable. Why, she loves crunchy stuff, and she is not sure what go inside anything mashed, she has a point I guess, you know she loves to make everything from scratch to make sure she know what goes in her tummy and ours too, so  she really doesn't believe much in a food processor.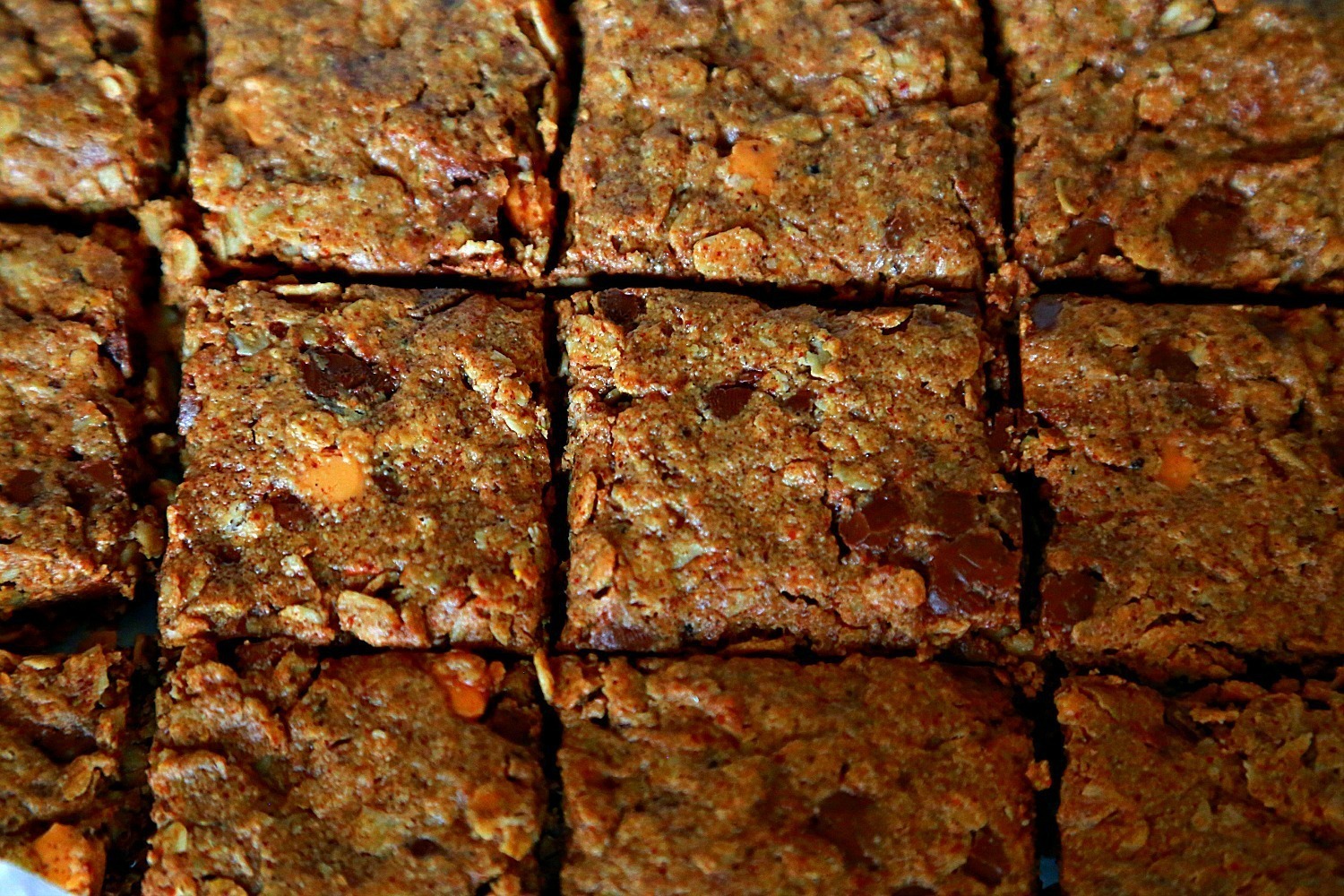 Me? On the contrary, I love to puree and mash everything I can -mostly soups– savory or sweet! So it was time to make nut butter again. Before I made so many varieties  of nut  butter but never document them online. That was years ago when my kid was a new born. I wasn't really interested in capturing everything I make, especially there were no stories on Instagram back then or food stories maybe on snapchat ? Are you on snapchat? should I be ??
I made these almond butter cookies, and they were so good, I almost had them all in one setting! I usually just spread nut butter on a toast, but I thought, I should make something delicious and embrace the greatness of nut butter!
Nut butter
If you follow me on Instagram you would have seen a story of my nut butter. I don't have a descent photo of my nut butter, maybe next time, I promise! I'm calling it nut butter because I choose a mix of nuts, mainly peanuts and almonds, but had some pistachio and cashews too. Mixing them with coconut sugar and cinnamon . It tastes Aaaaaamazing !!!!! Almond butter and peanut butter are the most common types , I did compare them in this post
Why you should eat nut butter?
Since this nut butter is mixed nuts, it's packed with nutrients and antioxidants. Here are some of the health benefits:
Because its packed with monounsaturated fatty acids that are good for your heart.
Peanuts It has B vitamins like niacin and vitamin B6 which they are good for heart health, energy, also for a strong healthy hair.
Almond has good amount of vitamin E , which has antioxidants that kill free radical, also it keeps your immune system strong. Moreover, vitamin E fights aging from inside, and outside your body.
Very fulfilling and easy to make and keep without worrying of it going bad or the tastes change.
Sea salt nut butter chocolate oatmeal bars
Ingredients
150g old fashioned oatmeal
½ tsp sea salt
100g dark chocolate chips (dairy and refined sugar free)
2 Tb coconut oil
2 Tb male syrup
2 Tb oat flour
1 cup of nut butter, and to make it :
2 cups of mixed nuts, raw
3 Tb coconut sugar
¼ tsp sea salt
1 Tb cinnamon
Instructions
In a food processor put the nuts, cinnamon , and coconut sugar and mix until the nut butter is smooth, it will take around 20 minutes depending on the nut type, and your processor strength.
Preheat the oven to 375f /180C.
In a large bowl, add all ingredients except he chocolate chips.
Now fold gently the chocolate chips in the mix.
On a baking sheet, line parchment paper and pour the mix. By a back of spoon or a spatula, make the mix even.
Put in the oven for 10 minutes maximum, or until its golden brown and still soft from the center, it will harden after you get it of the oven.
Get it out of the oven and wait until it's cold, then cut into bars.
Keep them in air tight container.
If it's very hot where you live, you may want to keep them in the refrigerator.