You have a very high cholesterol level, it's dangerous, and you should work on it!
That's what I read in my lab test results back in the 2010. The world start spinning around me, what just happened? How come I let this happen?
Today is marked my 2nd blog anniversary and it helped me to know where I stand with nutrition but,
Let me back in time, and tell you the whole story!
Nutrition has been in my life, since I was in high school. In the summer holiday, in the sunny mornings, my family used to watch TV morning show. There was a segment for a nutritionist; she was beautiful, vibrant, and looks healthy, but not skinny. Even though I loved listening to her because she was making sense, but I hated the idea that someone tell me what should I eat. I've thought, that I can eat whatever I want, whenever I want it! Is that confidence, or ignorance, or being naive? Maybe it is a mix of all that!
When I was ready for college, I wanted to study languages, and literature. But I unfortunately couldn't, so I went for a reasonable choice for a career, which was Nutrition. But, studying nutrition was the last thing on earth I wanted to do. I thought that power and fate are working against me, I did not like the classes, and there were too many classes of biochemistry, chemistry, and biology. And yet just a little of nutrition stuff, food stuff.
My perception of nutrition was like many other people, that it means dieting, and weight loss. And my weight was in an ideal range, and I was feeling healthy. So I thought I don't need "nutrition" in my life. I've been compelled to earn my degree, and when I got it, I decided to abandon nutrition forever.
Why I changed my mind about Nutrition
Because I wanted to be an independent woman, therefore it was time to have a career to support myself.  And to be able to find a good job, I needed a training. I was lucky to land in a well-known cancer center. After I finished the program, I started looking for job. Luckily, I found a great one in an obesity surgery center. It was a very challenging job, I was dealing with morbid obese, and overweight clients. It wasn't easy in most of the cases. What I liked about this job was, counseling! It was great, it gave me the opportunity to approach people closely, to know their daily habits, and listen to their concerns, with full ears, and pure perception to help them making better choices.
Clients started to trust me which meant a lot it to me! But counseling has its troubles, because some people want to do things their way no matter what, even when they know that, there is a possibility to harm themselves. I learned lots of new things. I improved my knowledge, and I met lots of great people. What I didn't like that I had to keep myself updated with new techniques for diet, and new health trends.
New Beginning
After a year or so, I got married, and moved to another country. It was a fresh start, I thought since I never liked nutrition before, It's time to turn the page, and start looking for something new. I dipped myself into many things, such as learning Photoshop, reading fiction, and nonfiction books, cooking and baking. And here is the point, what I was baking, was mostly unhealthy, and of course lots of desserts. The fresh smell of baking dishes every morning, it was like coming from heaven. And of course, having a great outcome, and the feeling of accomplishment that you swamped in, was worth all the efforts, and forgetting everything I know about healthy food.
My favorite source of delicious recipes was and still Joy of Baking  Here are some of my creations. But I wasn't really focusing on presentation !
The Breaking Point
After I spent two years, not paying attention to what I eat, and deliberately forgetting what I studied back in college. I gained weight, and it was around the waist, and I knew it means high risk of heart attacks, and diabetes, and many other diseases.Besides, I inherited a bad family history which is an alarming thing. I decided to check my lipid profile (My main concern was my cholesterol level), I did, and it was very high! 
This was the straw that broke the camel's back. I was shocked, and ashamed. How can I be a well- respected dietitian, and have a high cholesterol level? How can I have weight issues? I should be better than anyone else in taking control over my body! I'm well-educated! I was harsh on myself, but that because this situation evoked all the feelings, guilt and shame, voices in my head blaming me so hard, like an orchestra happened back in my head with highly rhythms pitches.
It meant everything! To know who I am and whether I'm on the right path or not, it was the awakening start. I started going to the gym regularly, and making healthy choices at home, I back off the junk food, and cut deserts almost completely. It was hard at the beginning to resist the craving, but it's not impossible, and anyone can do it! Believe me, no one loves deserts as I do, so if I can, you can cut it out too! These are some of my healthy dishes, and you can check recipes here.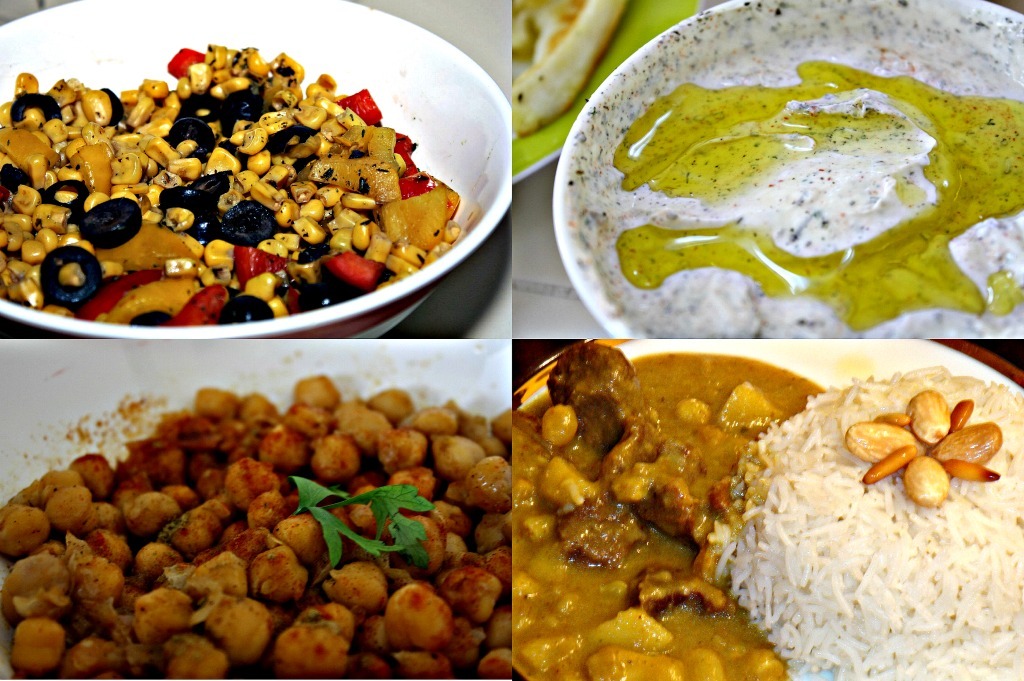 I lost weight, and after one year, I checked my cholesterol level again, I lowered it so much, thank God! I didn't need any medicine! I was proud of myself, I did it!
I start doing catch up, what I missed in the field, and yes I did miss a lot! I still doing catch up until today! Twitter helped me a lot. I followed many dietitians such as Nutrition blog network , Christy Wilson, Andy Bellatti MS, RD and many others. Also being on the social media platforms like Google+  and Pinterest helped me a lot. And as it hard to go to gym on regular basis with a baby , I go run or do fast walking when I can, and I love to use Edmondo app to help me tracking!
Now What?
Just a month ago, after two years, I did the lab tests again, and it's still in the desirable range! So I learned my lesson!
Now I acknowledge that studying nutrition is one of the best things that happened to me! Now I breath nutrition, I want to know everything I didn't know before. Helping people and sharing with others is my goal. Also being interested in psychology,  and the notion of empathy in specific (Which is feeling what people are going through) in weight issues like obesity and other nutrition related disease, and that's made me love nutrition even more!
Final Words,
I shared my story, so you should know we all are human that we do mistakes, some people are more cautious about their choices, but with help from experts you can too and remember being healthy is beyond eating!
Did you struggle with weight? or any Nutrition issues? I would love to hear from you