If you are tired from all the cookies baking, swaps, and gifts, it's time to have a smooth silky pudding flavored with vanilla bean. It's very healthy, vegan, and gluten free too!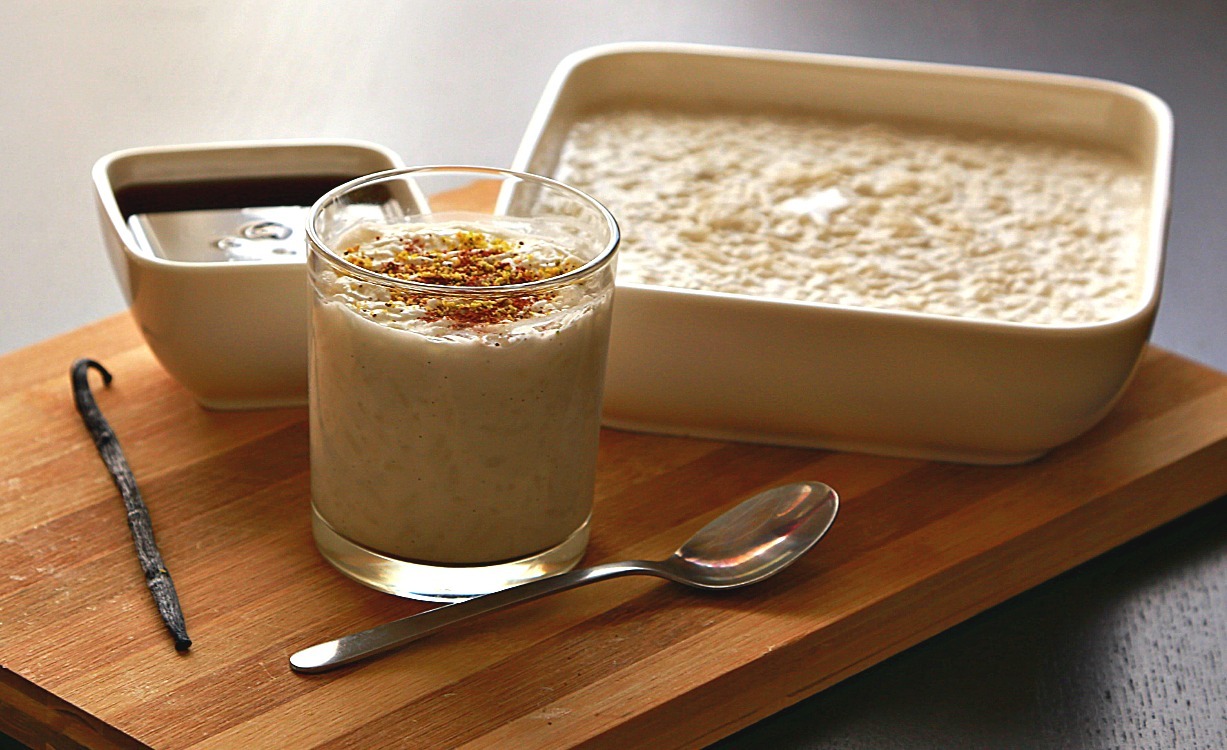 This vanilla bean pudding is based on the traditional Arabic rice pudding recipe that I posted a year ago. I'm surprised that it's my number one recipe of views, not is the rice pudding- not delicious, healthy, and comforting- but I thought it is a very basic recipe, and everyone knows how to make it, and there is nothing special about it! But oh, clearly, I was wrong!
Therefore, I decided to upgrade this reader favorite. I did some twists, and since many of my readers are loving my vegan recipes, this version is made with coconut milk. It's a great option for dessert, and savory dishes too! It's delicious by itself, so how about mixing it along with vanilla bean? It's heaven on earth!
Vanilla bean 
Now, there are different varieties of vanilla pods, some are long and thin, the others are short and full. The pod I used was moist and fresh, and full of seeds! Now vanilla pod can be expensive, but you can indulge once in a while! You can always check for the whole bulk section in health stores. Or even better; if you know someone is going to mexico, or Haiti, just ask for vanilla pods!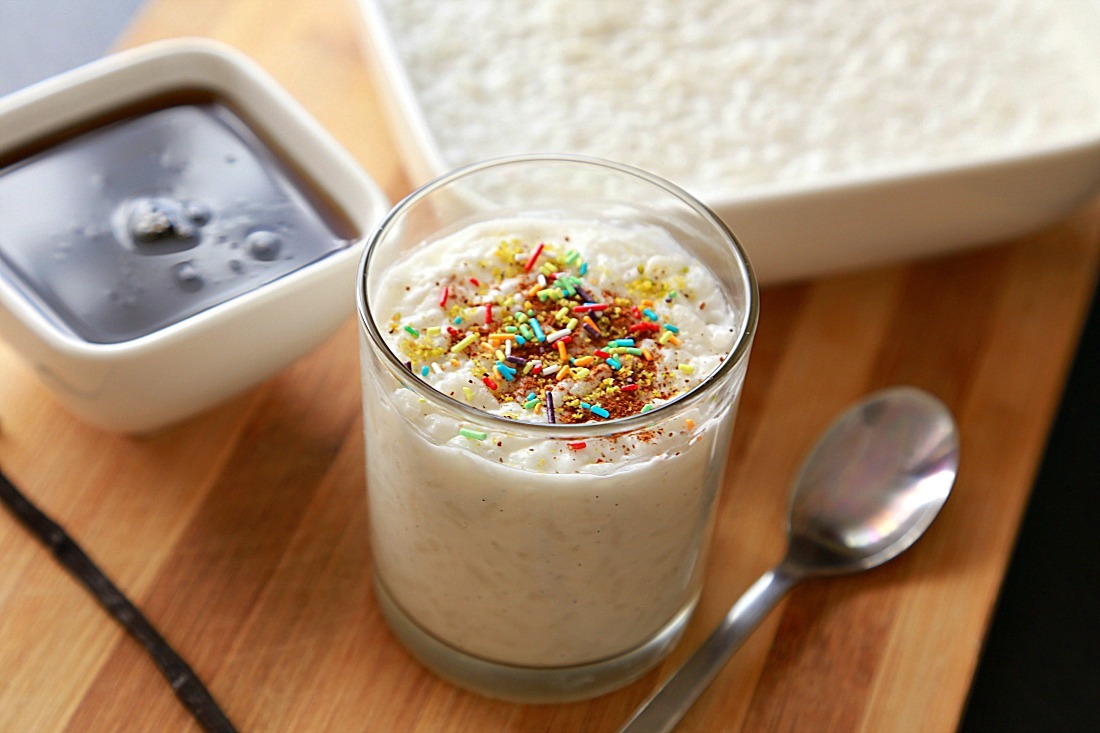 Why do you need to add vanilla bean into your diet:  
There are many health benefits claims for vanilla beans, however, only few are supported by science:
Vanilla contain an antioxidants called vanillin. Antioxidants are natural compounds found in fruits and vegetables, coffee and tea too. They have abilities to get rid of free radical that cause cancer. However the vanilla extract has higher antioxidant activity than the pure vanillin.
It may lower the total cholesterol, in recent Indian study they found that specific doses reduce the total cholesterol in rats. More studies on humans is needed to recommended eating vanilla beans to improve the lipid profile.
I don't need to say more about this creamy dessert, let's go to the recipe!
Vanilla Bean Rice Pudding
Ingredients
½ cup Short grain rice
3 cup coconut milk
3 Tb cornstarch
1 vanilla bean pod
Instructions
Soak the rice in hot water an hour before.
Add water to dissolve the corn starch and set aside.
Heat water, the amount should cover the rice completely in the pot.
Heat a large pot, add hot water, and rice on a medium heat. Let the rice cook until its very very soft.
Add the coconut milk, stir occasionally so the pudding wont stick to the pot.
Now hold the vanilla bean, and with a sharp knife, cut the pod lengthwise? , then with with side of knife remove the seed, and keep them in small clean bowl.
Before its done, add the cornstarch, vanilla and stir well.
Serve it cold in a cups or plates.
Add your favorite toppings (optional):
ground pistachio, sprinkles, real maple syrup or honey