This bulgur pilaf with lentils is fluffy and so easy to make and flavorsome. This comfort meal is packed with nutrients, and vegan too!
I have for you today this bulgur pilaf from the Arabic cuisine. This bulgur pilaf is one my brother's favorite meals, but I loved the rice one, sine I always go for a softer option- less work to chew, swallow, and digest- Not always the healthiest option! However, I'm starting to have more nutty flavor and texture, because you got full easier, means lower calories at meal, and of course it depends on the whole meal itself.
I've made mujaddara here on the blog, which is white rice pilaf with lentils. I've added this dish too, because it's no less delicious, and maybe more nutritious. However, a big difference is in the gluten content. Bulgur is cracked wheat, so if you suffer from celiac, or just prefer a gluten free diet, go with the rice option here. so easy to make, vegan , but I love to pair it with yogurt. If you are vegan,  you can try vegan yogurt or just go with some salad along with it, like this one, isn't beautiful?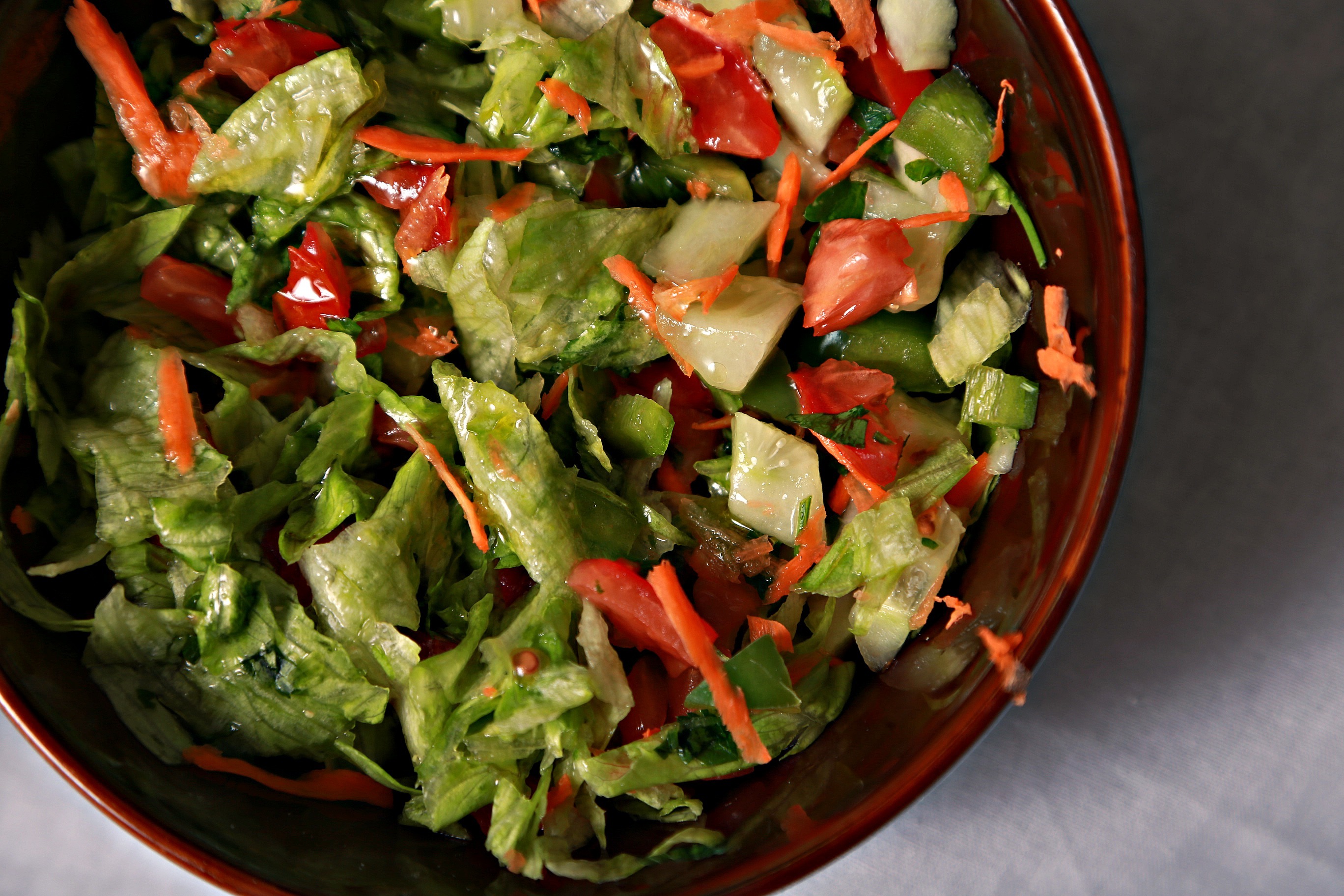 Why this bulgur pilaf 
It has bulgur that is high in fiber, magnesium, and low in fat.
It has lentils  that Lentil is very nutritious legume. It's very high in protein, has high amounts of B vitamins like Folate, B1 and B6 and minerals like Iron, Zinc and Manganese
It has good amounts of protein, fibers and minerals.
I've made so many recipes with bulgur, and I compared to quinoa too. Here you need the coarse bulgur, the fine one is for salads like tabbouleh . You know that by the texture of bulgur, or by the number on the package, the less, the finer and vice versa.
If you can't find bulgur near you, You can pick this brand  I used it before and I loved it, one of the best!
Enjoy!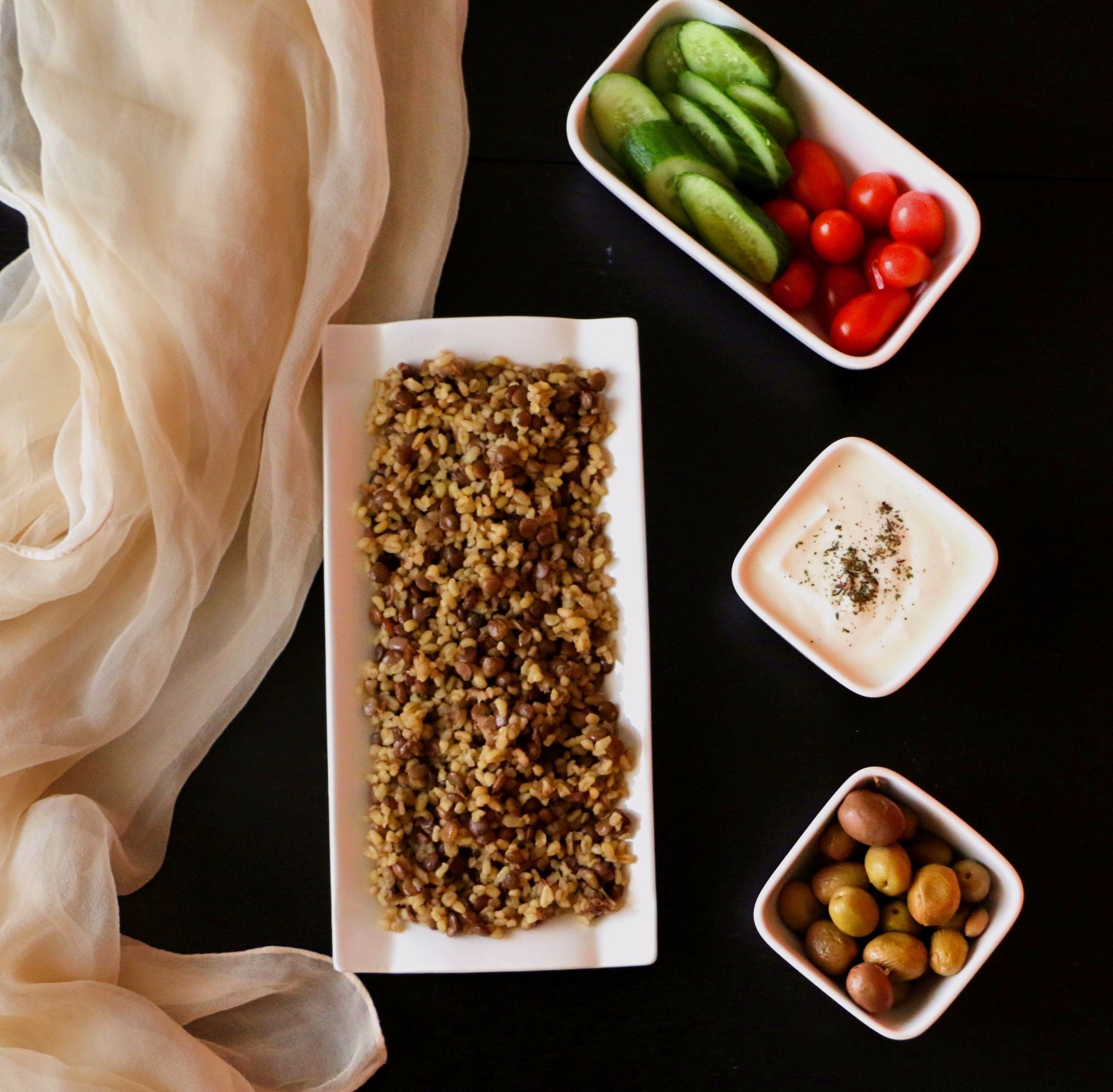 Bulgur with Lentils Pilaf
Ingredients
½ cup brown lentils
1 cup coarse bulgur
½ Tb olive oil
2 Cups of water
Spice (Cumin, Black pepper, Salt, Sumac is optional).
Salad, or yogurt for the side.
Instructions
Put lentils in large pot, add water, let them on medium heat for half an hour or until the lentils are soft.
Soak the bulgur for 15 minutes in water.
Add bulgur when the water reduced to half, or even less.
Add cumin, salt and black pepper.
Let it on medium heat until the water is all absorbed.
Leave it for 10 minutes on very low heat, so the bulgur will cook through. Add ½ Tb Olive oil (This is optional. But I strongly recommend it, you don't want the dish to be bland).
Serve hot and refrigerate any leftover