Today I have another post is in the "Which is healthier" series, which is "Quinoa vs Bulgur". Lots of people around the globe, are wondering whether quinoa is the best grain or not-technically it's a seed, but eaten as a grain- Yes it's packed with nutrients, but should you jump to buy it?
Let's start:
Quinoa vs Bulgur
Bulgur   is whole wheat grain that is partially cooked, comes from Middle Eastern, European, and Turkish origin. And its used a lot in Arabic cuisine . It's the main ingredient in traditional meals like "Tabbouleh" which is a raw bulgur salad with chopped parsley, and tomato. Another popular dish has bulgur is a "Mujaddarah Burghol" which is basically a bulgur pilaf mixed with lentils, and caramelized onions. And finally "Maftoul" which is mixture between flour, and bulgur. And also in Turkish cuisine, this Turkish bulgur with tomato pilaf
Here are photos showing these traditional meals respectively.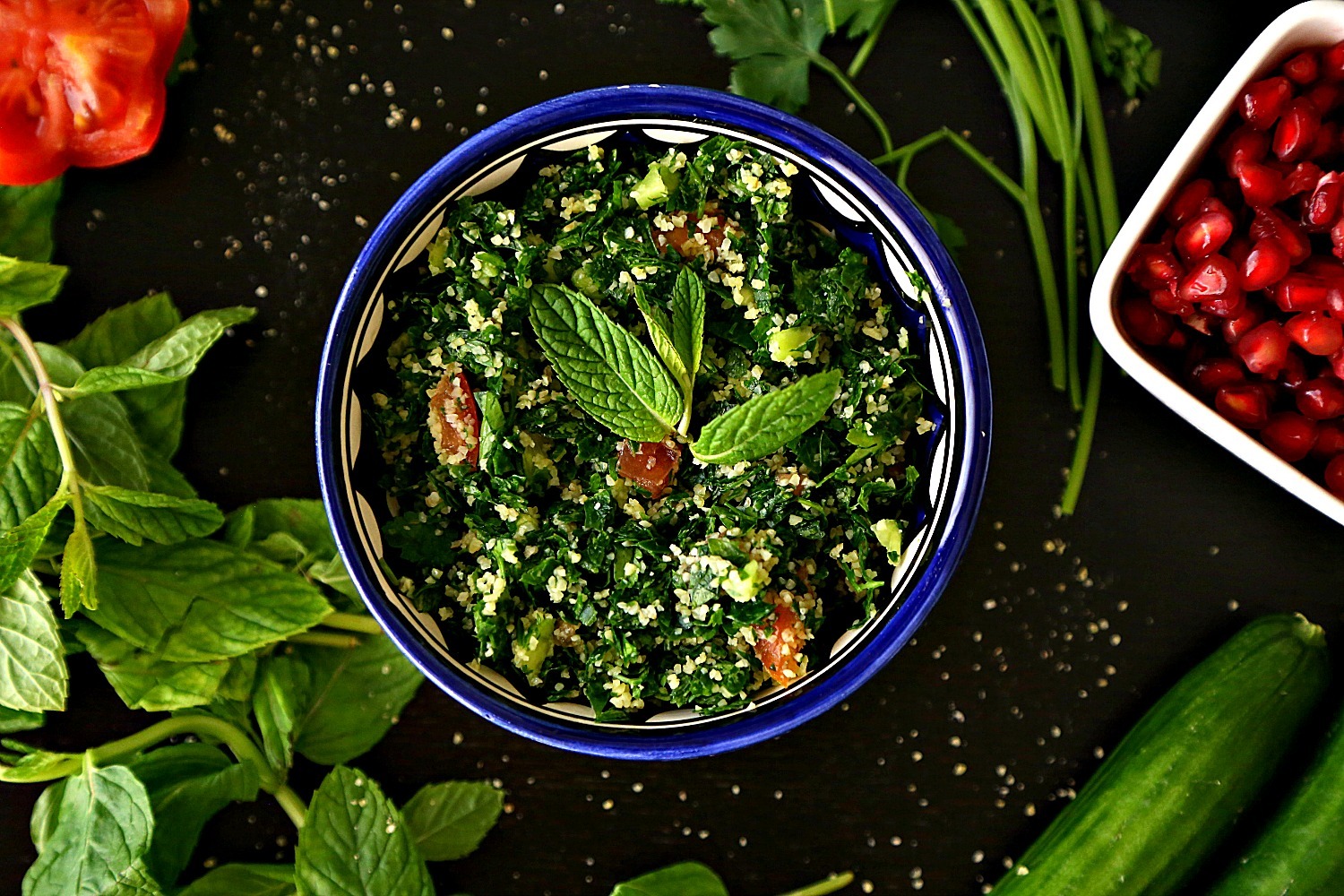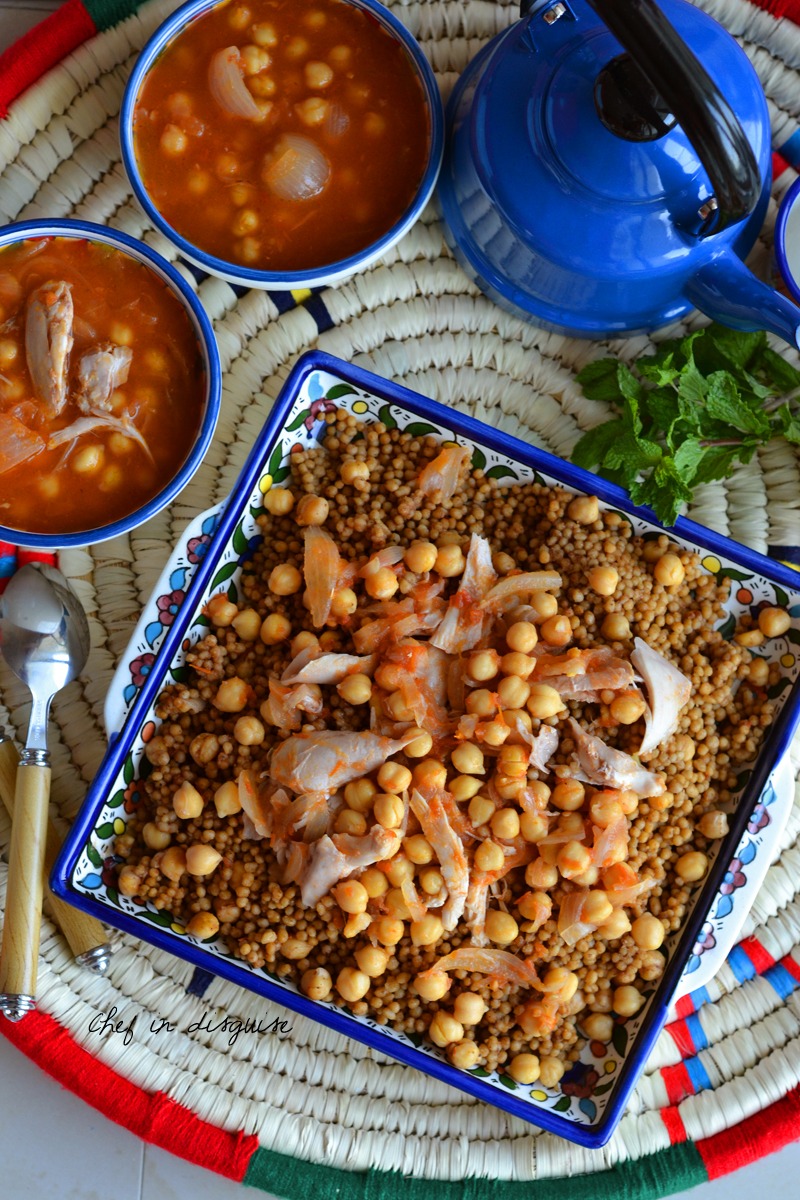 Quinoa is a seed, but it's treated like a grain when it's cooked . The hometown of quinoa is Bolivia, and Chili, but now it is grown also here in the U.S . It's mostly used as source of vegan protein. It has a mild flavor, so it goes well with almost any food. For Quinoa recipes, please check out my post All you need to know about Quinoa!  and this easy quinoa pilaf I made.
Nutrition
Quinoa: It has 8g Protein per cup, it's a complete one, which means it has all the essential amino acid your body need. It is moderate in Calories which are 220 per cup. It has good amounts of B vitamins especially Folate, and has a good amounts of minerals like Magnesium, and Manganese. And has 5g of Fiber.
Bulgur: It has less Protein which is 6g per cup, and less Calories than quinoa per cup, which is around 150. For the vitamins, it has good amount of Vitamin E and almost the same B Vitamins composition, but with less amount. And the same thing goes with minerals. But it's higher in Fibers which are 8g.
If you are watching calories, and looking for weight loss, bulgur may be a better option for you. If you are looking for maximizing your vitamins and minerals intake, you should go for quinoa.
Gluten free
A big difference between quinoa, and bulgur, that quinoa is a gluten free seed. Bulgur is made from wheat kernels, that makes it hard for anyone follow gluten free diet to try it. So it's an advantage for quinoa.
Antioxidants
Quinoa, and bulgur have different profile when it comes to antioxidants (nutrients that help to get rid of free radicals from the body that believed to cause cancer, and other diseases). In a recent study  in Turkey they found that bulgur have a high amount of fiber, and antioxidants. If you want to get a variety of antioxidants, it would be the best if you can eat quinoa, and bulgur both.
Taste:
Personally, I didn't like quinoa when I tried it, but I think that is because the dish wasn't very appetizing after all, and I didn't cook it myself!  When I decide to try it, I will share a recipe and my personal experience with it (update: here is my recipe). However, bulgur is one of my favorite grains. It is versatile, crunchy when it's raw, soft with a subtle sweet natural flavor when it's cooked. Here are recipes I made with bulgur.
Availability and cost
Quinoa is now grown in the U.S, and many countries in addition to Mexico, Chili, and Bolivia. So you can easily fetch a local one. However, bulgur may not be available at any retail store, and you may need to go a special store to get it. But it's getting more popular, and easier to find than ever before. If you are in the middle east you can pick bulgur, because quinoa would be an imported product, and much more expensive. If you are in north Africa you can pick couscous which is also cheaper than quinoa. The point is better to go local, and to go with the available products.
Who is the winner ? It's Quinoa! But look at the whole picture!
The nutrition difference is subtle between bulgur, and quinoa, and if you argue that quinoa has a complete protein, that's a good point. But bulgur usually accompanied with protein which make is it a good choice. As health advocate, you should look at the whole picture not for minimal differences. If you have kidney or liver problems for example you may need to count every gram of protein. Also price should be considered.
Being healthy, shouldn't be a hard process. You don't have to go to a special store to get certain products, being healthy is beyond eating, and specifically eating certain food!
What do you prefer? Quinoa or Bulgur? I would love to hear from you!