An easy to make common mallow green side dish, to go with any kind of meal. It has a unique flavor  along with tangy lemon. It's packed with nutrients, this side dish is vegan and gluten free too!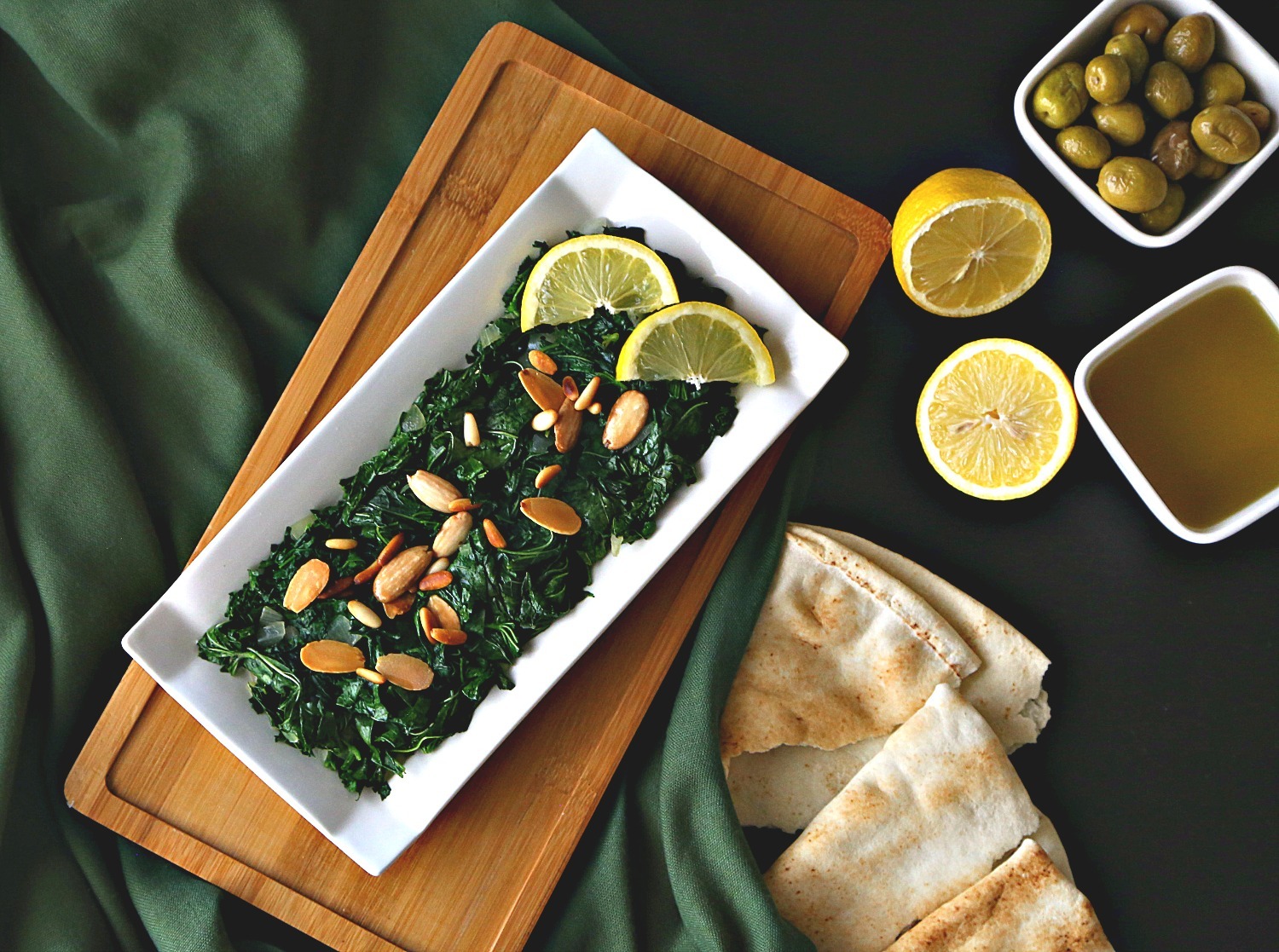 Here is another recipe from the Arabic cuisine, a traditional recipe that many families don't cook it anymore. However, people that loves to keep traditions and dishes form their countries like mom- that loves and misses her home country Palestine- cook all these stuff , like Khobiza. I never had it when I was young,  because you know too green or no meat in it , I'm not sure. However, I want to try new dishes and I'm happy also to document my Palestinian heritage with these traditional dishes.
Common Mallow
A wild plant grows mainly in the Mediterranean region , like Italy, Palestinian,  and North Africa.  However, even in the U.S you can find some local common mallow. It has other common names like, Cheese mallow, Cheese weed, Malva neglteca, and Malva praviflora.  Mainly, the leaf looks like in the photo above, but you see can see different leaves. The leaf and the stem are edible, you can eat them raw or cooked. It does taste like kale and some what like Mloukhiya (Jews Mallow). So I bet you can eat it like a stew too.
Health benefits of Common Mallow
It's packed with nutrients like other dark green vegetables.  Literally a superfood! It's cheap, and fulfilling, especially if you mix it with good oil like olive oil, like the way they cook it in Palestine. People choose it, because it's just grow in their backyard and on the road too.
There are so many claimed health benefits over the web, but some of them are not supported by scientific evidence.
Some of the benefits:
It's high in B vitamins A, C and folate.
The mucous substances can be used to help cough , and other respiratory problems. extract also is an ingredients for cough medications.
The leaf extract has anti-inflammatory and antioxidant activity, that can be used in treatment of some inflammatory disorders.
The leaf can be used also to sooth bites from insect or any other wound.
This is an easy recipes, hardly I call it a recipe! Just chop the common mallow roughly, saute with onion and olive oil, sprinkle with salt and pepper. If you want to have a fulfilling dinner, pair it with lentils soup on the side for a wonderful meal.  Usually better to eat sauteed, but some people add it to salad to substitute lettuce. However, if I'm not making a traditional recipe here, I would add garlic instead of onion , and some mushrooms too, and maybe soy sauce?
Let's get to the recipe!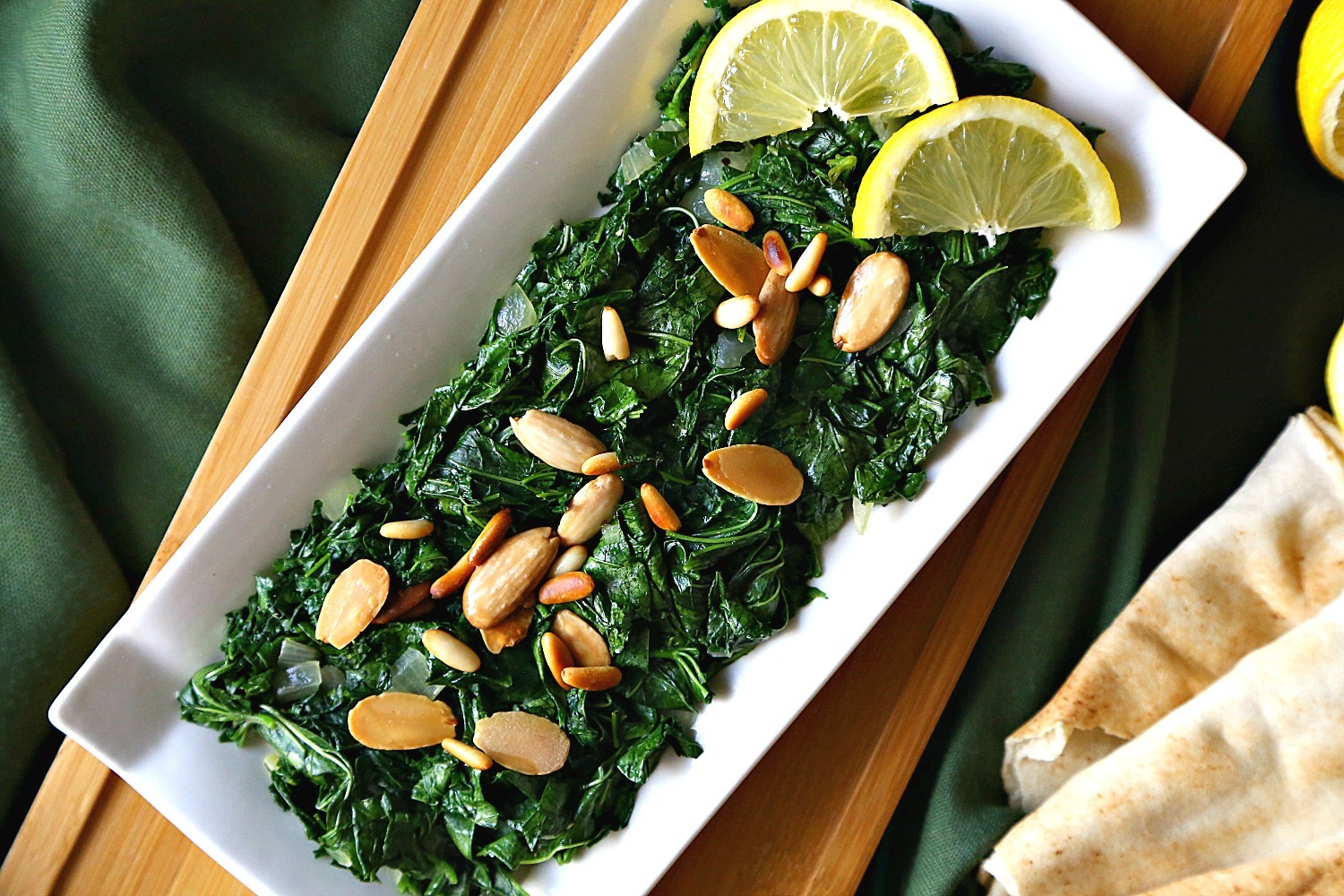 Palestinian Sauteed Common Mallow (Khobiza)
Ingredients
½ Tb Olive oil
2 cups Cheese mallow , roughly chopped
Pinch of Salt and black pepper
1 Small onion, thinly sliced
Instructions
Heat a skillet on a medium heat, add olive oil.
Add the onion, and saute for 2-3 minutes.
Add the common mallow leaves, toss the leaves, add salt and pepper
Add a squeeze of lemon , and serve immediately. Refrigerate any leftovers for couple of days only.