These are very soft, pillowy cakey cookies with a strong flavor of chai! They are gluten free and refined sugar free!
If you are a regular reader here on Nutrizonia, you will know by now how much I'm obsessed with chai and date combo. Today I added it to cookies! It has such a strong flavor armed with antioxidants, and nutrients with being low in calories, and fats! I love to spread it over brie cheese, or mix it with hot chocolate. 
So these are easy to make cookies are refined sugar free, and to make it extra healthy, I baked them with gluten free flour. To be honest, this is my first use of gluten free flour, and I'm very pleased with the result! You can have these cookies for breakfast, or the afternoon tea. You won't feel heavy, but you will feel pleases and satisfied.
I used Bob Red mill  brand; all of their products are really high quality, and they are worth the high price. I tried the thick rolled oatmeal in this baked pluot oatmeal recipe, and I loved it's chewy texture. Now, this gluten flour is a blend of multiple flours, like rice, tapioca, and others. It's so easy to work with, and its has the xanthan gum included, which it works like gluten in the regular wheat flour.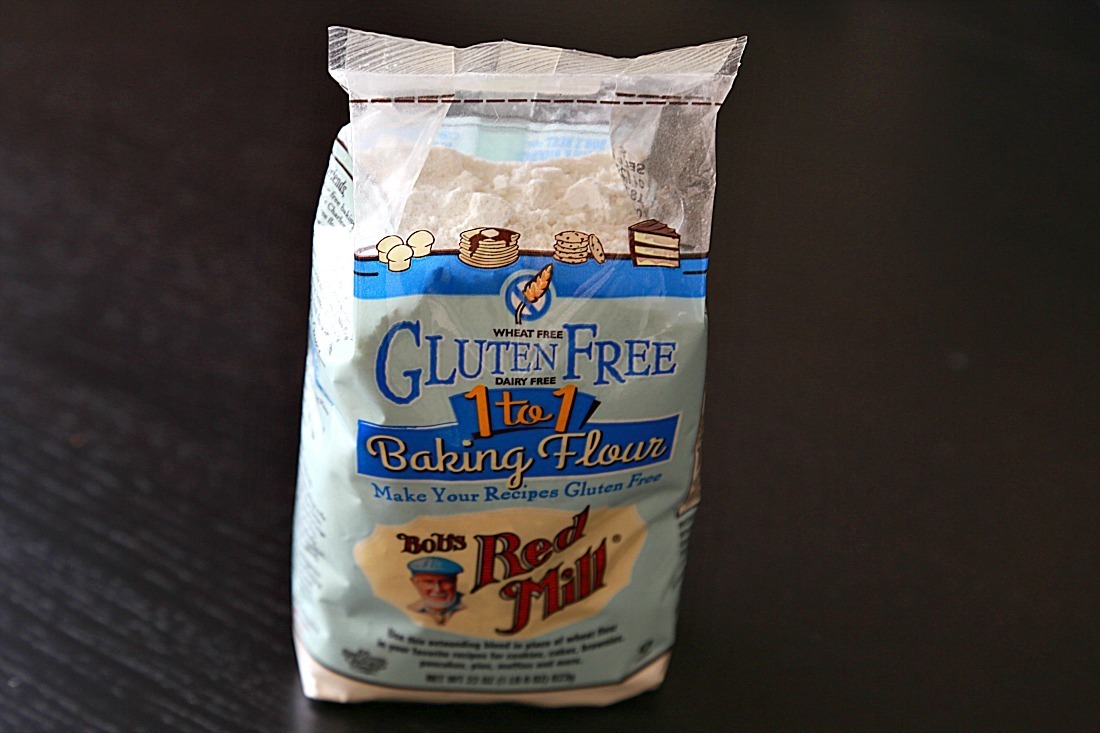 You know how snickerdoodle cookies meant to be soft and fluffy? These cookies are just like them! Its not easy to bake the perfect cookies, but these ones are better than I expected! You must know that every slight change would alter the results, so always make sure, how do you like your cookies to be and bake them based on that. This post is very helpful on explaining how changes in ingredients affect the final product. 
Don't you want to grab one now?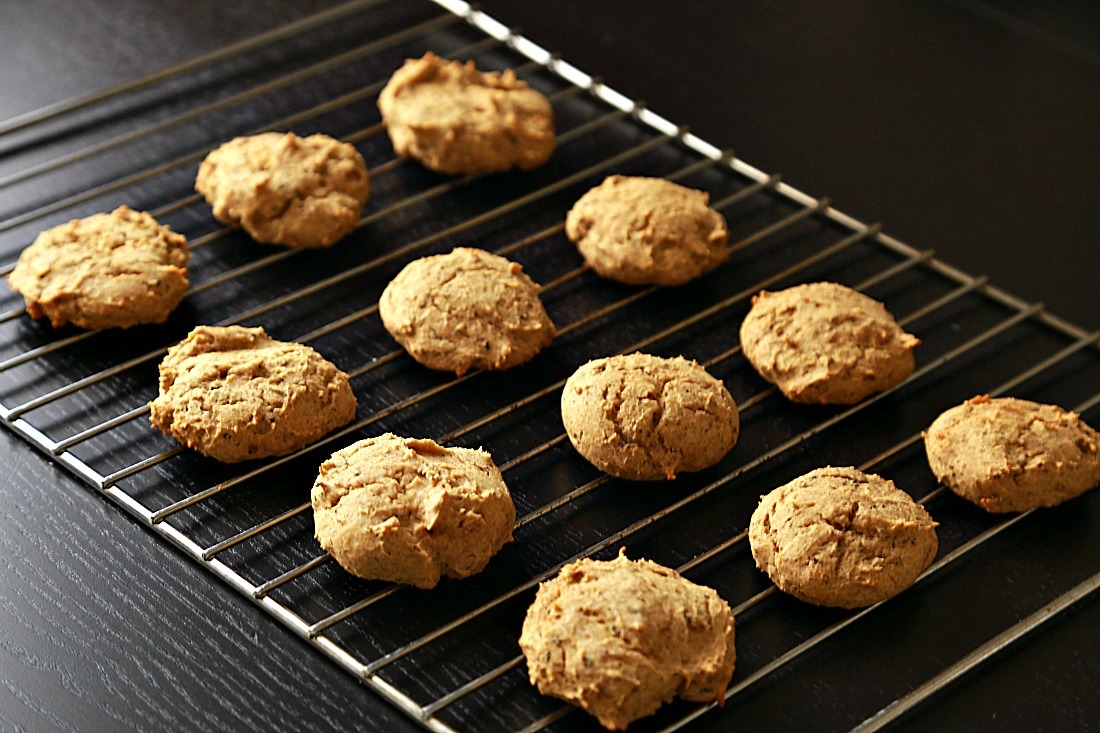 Why these cookies are good for you:
They have dates and chai, which means they are full of flavonoids and antioxidants. To mention a few:
 Clove has anti-inflammatory effects which means less risk of developing chronic diseases. Flavonoid apigenin increases brain connections between neurons. and make them stronger, which results in better brain functions memory and learning. Cinnamon significantly decreases the fasting blood sugar level, and bad cholesterol in type 2 diabetes patients.

They are gluten free, which means they are light on your stomach. 

They are refined sugar free, which means they are naturally sweetened, and won't raise your blood sugar level quickly like the regular cookies. 
Now do you you need other reasons to bake these cookies? Bake them, gift them and enjoy!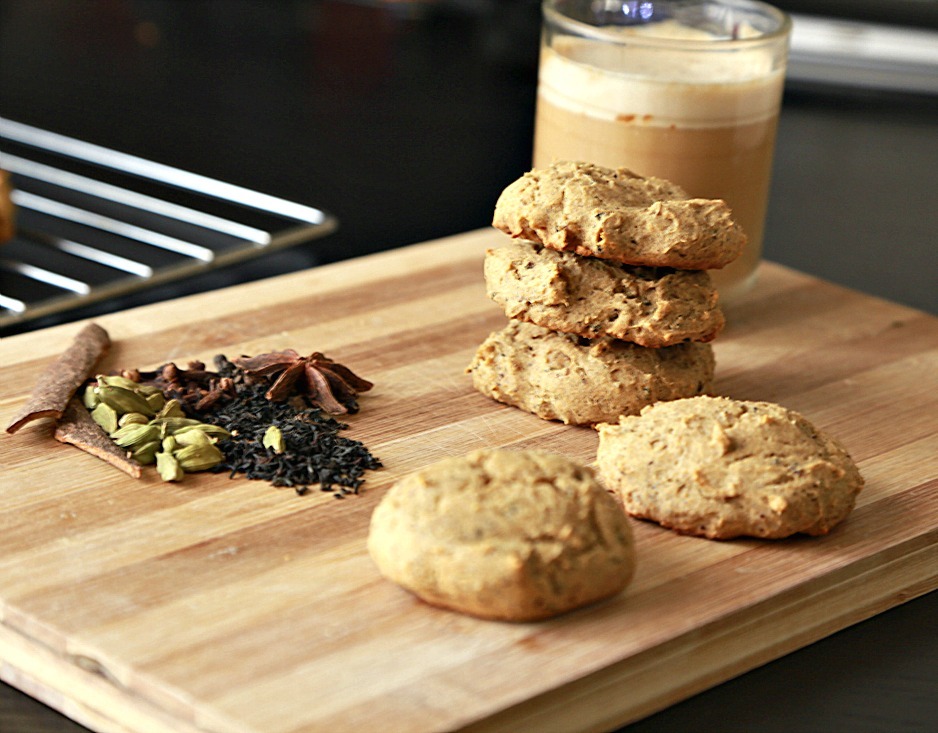 Soft Cakey Chai Cookies
Ingredients
8 Tb date chai syrup
8 pods of Cardamom
1 star anise
8 Cloves
1 Cinnamon stick
8 peppercorn
Fresh Ginger
1 Tb tea leaves
100 g dates pitted and soaked in hot water
2 oz unsalted butter
1 egg
1 cup gluten free flour
¼ tsp salt
½ tsp baking soda
1 tsp cornstarch
Instructions
In a small bowl, add flour, baking soda, corn starch, salt, and set aside.
Make the chai by adding the spices in 1 cup hot water into a medium pot.
let them simmer for 15-20 minutes, depend on how strong you want the flavor to be.
Strain the chai and put it in a blender along with the dates and its water.
Add water if the mix is too thick.
Cream the butter with chai date syrup.
Add the egg to the butter, and mix it again.
Add dry ingredients to wet ingredients gradually and mix, don't over mix.
Refrigerate the dough for an hour, if it stick to your finger, return it to the fridge for 5 minutes.
Preheat the oven at 375 f .
Make balls and put them on a parchment paper on the cookies sheet, then by back of spoon shape the cookies.
Put them in the oven in the center .
Keep watching the cookies, and remove them when the edges are little browned, crispy, and the center is soft.
keep the in air tight contain or a jar, and enjoy!