Hello!
You know me for sure as a food blogger, however, I'm working on starting my own business. Here, you can see me at a  Amman street food week fair, that was held in Amman, Jordan.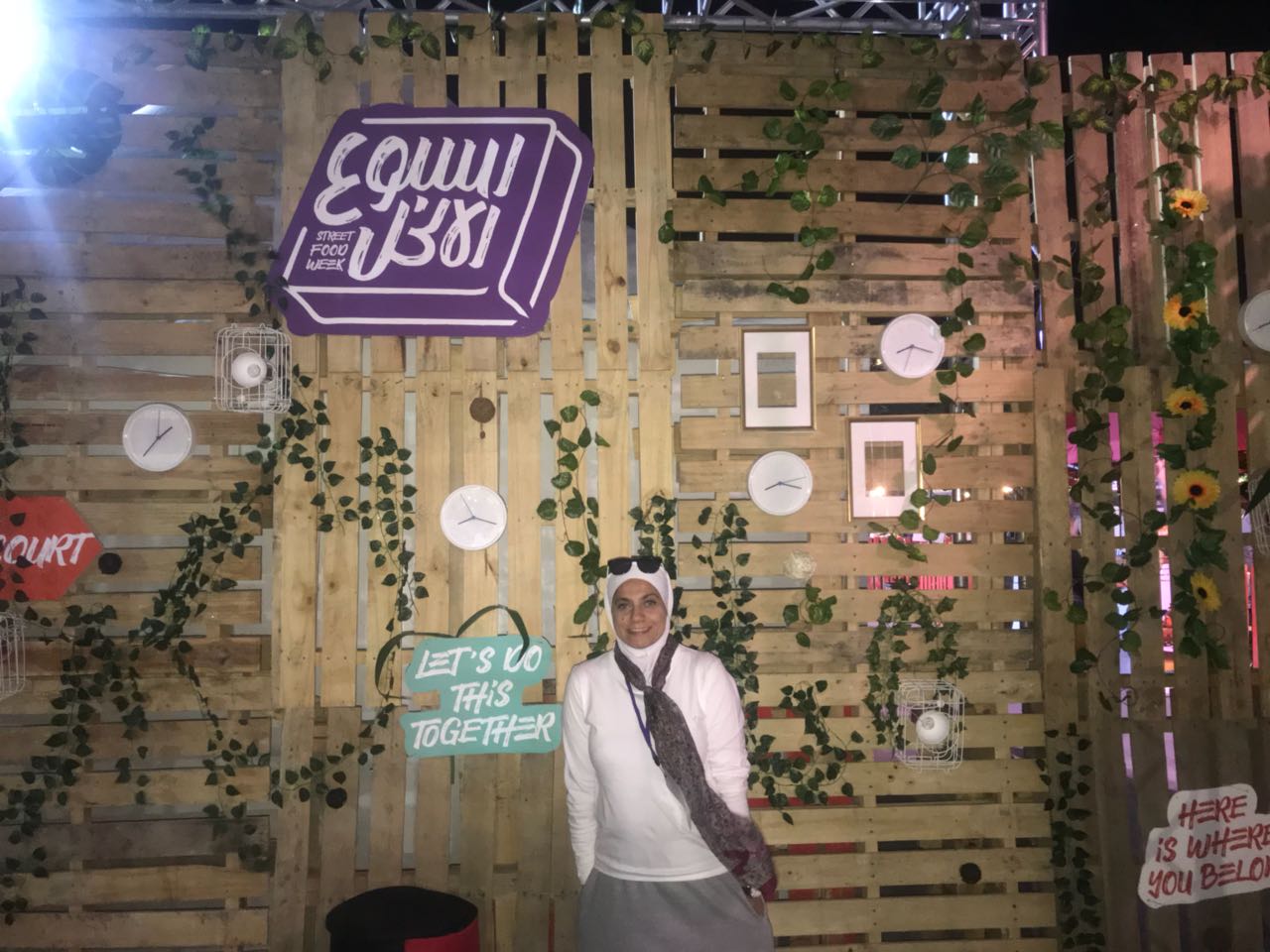 Amman street food week
Last month, in April, I participated in a food fair-which was called – Amman street food week . If you follow me on Instagram , you must know what I'm talking about. It's a fair for quick food, sandwiches mainly, burgers, kebabs, and also some desserts.
Well, I felt I needed a huge recovery after this fair, its was a one week . My first time ever of having a booth at an exhibition, and one week is so long. You need to prepare food everyday, go deliver it, and stay to meet the customers, which seems normal. But, I used to work behind the computer, not dealing with real people. I love being around people, but it needs patience, good mood for sure, and a big smile. Which is a bit hard when you are tired.
Here you can see my table, with few simple decorations
And here is it from the side
Here is a closer look for the small packets, pistachio , hazelnut, and date bars.
And here are small size peanut butter bars
Cons and pros:
Pros:
Meeting new people.
Showing your products, especially the new ones.
Getting the feedback directly from customers as well chefs and food experts.
Cons:
You may not sell as you wish, it depends on many factors such as how many people go to the fair. And, actually if your target audience will visit it or not.
Some fairs have admission fees which will affect the number of people visiting.
If it's an outside fair, the weather will have a great impact.
While April in Amman usually sunny, we had a strange weather. Some days were dusty, others were rainy, and we had good few days too.
I've read a lot before starting the exhibition on what to bring, and how to display your products. I can say that I was confident, almost didn't forgot a thing, and I even hired an assistant. Well, that costs me a big sum of money, but it shows professionalism. And actually you- as owner- will have more time to talk to the customers and answer their questions without being bothered by other small things happening on your table.
My team :
Since I worked alone in my kitchen , that was not cool. Not knowing exactly what products will sell better, is a tricky thing. After few days, I have a clearer vision on what to make, or what product that I need to stop for now.
I feel so blessed to experience this, and I'm so thankful for my husband, sister and my mom that made it happen. Without them , I wouldn't do it all alone!
Will I do it again? Yes, I will! I'm a people person, and it made really happy to meet new people everyday. And to connect with same minded people.
This was my neighbor, even she doesn't offer food! She has a nice collection of poetry!
Here is a new dessert shop,  it didn't open yet. It's for chimney cakes, a Hungarian cakes. They are more like a croissant and a donuts. They taste really good, even without add-ons. I didn't take a photo. I was excited, and it's not very healthy 😛 , but it deserves a try! And I loved their team too, helpful and smiley 🙂
This a kind of new restaurant in Amman , I haven't tried yet. But I've tried sweet potato fries at the fair. I didn't take a photo 🙁 it was over priced, but so delicious. However, I didn't like much the dip that comes with it. But it was crispy and so good.
Another new restaurant food hub, kind of new too, I've tried their brisket sandwich. It was good, but the bacon is was kind of stretchy, and I think the sandwich would be much better without it.
Healthy vendors:
A small local business, they sell almond butter, Butter bros it's really good, the extent of roasting is amazing and so delicious.
And here kale chips, called kips , they are flavored and made by dehydration not baking. And they taste really good!
Here are one of the organizers with a genuine smile :
Here are some kids at the fairs, well teens. I photographed them of course after asking their permission, while they were talking the selfie. It's funny how the young generation is really good at taking pictures these days 🙂
And that was my wrap!
Here are the good news,  "Amman street food week"  gonna return in the summer 🙂 so stay tuned!