This roasted chicken with balsamic vinegar is very easy to make with only few ingredients, yet mouth watering and flavorsome!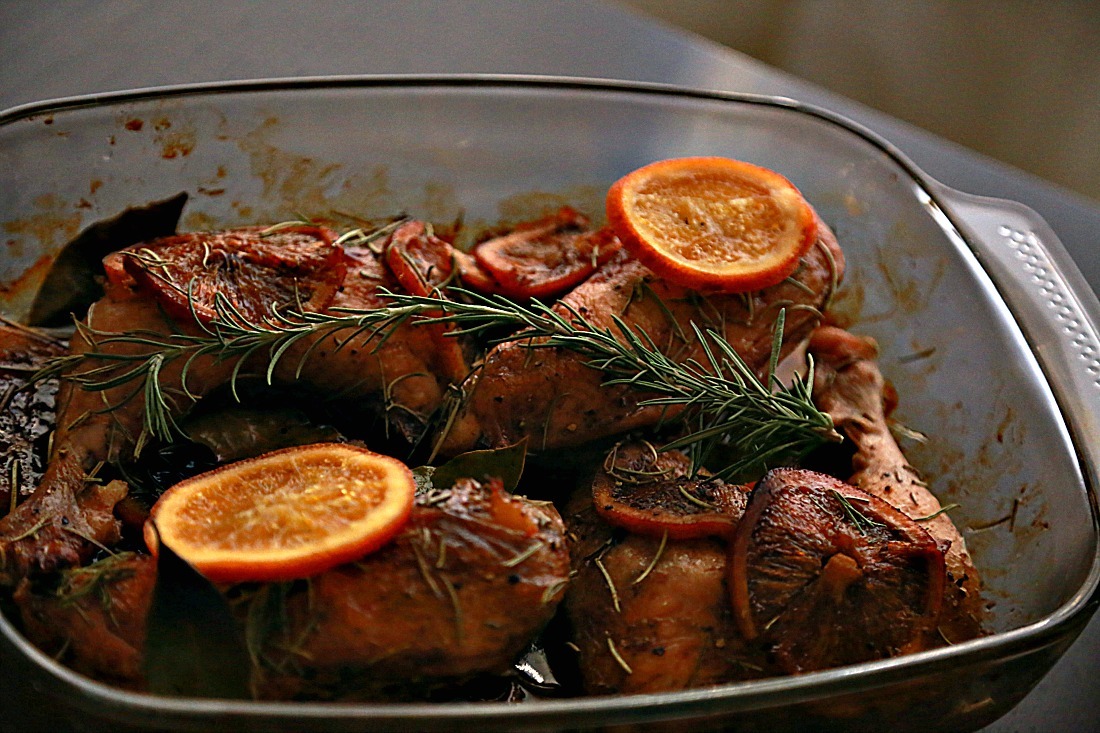 I just want to vent it out, what's been bothering me lately, you can just scroll down to the recipe if you want!
I was asked again if I eat what I make! I just mentioned that when I made the vegan banana muffins. I don't really tell people I'm a food blogger. It's just not everyone knows what food bloggers are especially here in Jordan. But I want to change this, so I created Instagram account for the blog, to share it with family, and friends. I'm proud of what I'm doing, even when some people think its just a waste of time (Yes many said that literally).
This is a recipe that actually I had for lunch yesterday. Here in Jordan lunch is the main meal . Do I really need to defend myself? if I eat what I make, or if my family really eat healthy or not? Oh ya, my husband doesn't eat healthy, will this hurt my reputation as nutritionist?
While we are nutritionists (in Jordan nutritionist is the same as dietitian in the U.S) help people choose wisely, expand their knowledge, raise acceptance for healthy food and changing eating behaviors, we are not Gods! I can't force anyone to eat healthy! It's easier to teach younger kids, but adults don't respond in the same way.
Here is what my husband actually had from my recipes on the blog:
See it work sometimes, but that's why you see lots of breakfast recipes on the blog, since it's easier to make rather than making two main courses. Hope I won't hear these questions anymore! Let's talk about today's recipe:
Balsamic vinegar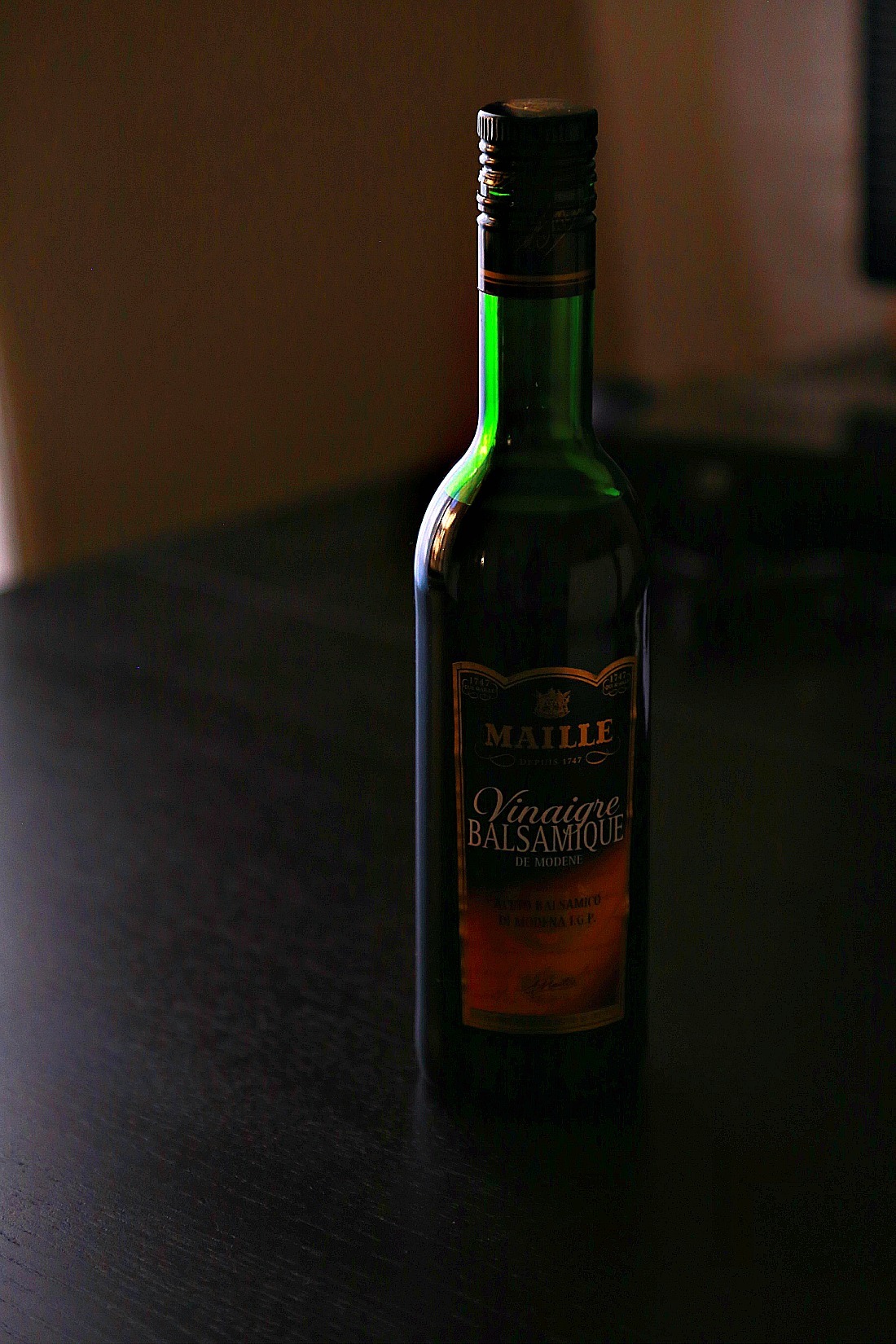 I've used balsamic vinegar in this strawberry salad  , I love it's taste, and how it easily brings exotic flavor to any dish. There are traditional & conventional methods to make balsamic vinegar. The conventional one is to use to marinade and cooking. If you have some fancy one, you better keep it for drizzling over cheese, panna cotta, or with olive oil and bread. Once I had some fancy one that costs around 100$ (my husband was crazy enough to buy it). It was sweet, and thick, and it's taste was heavenly delicious! Really it was such an expensive indulge.
For this recipe of course I used commercial one, but it still tastes good. Here is why you need to add balsamic vinegar to your dishes:
It boost the flavor without adding significant calories.
It has polyphynols that reduce the clogging of bad cholesterol on arteries. and it's good for stabilizing the blood pressure too.
It has the same content of antioxidants that exist in grapes.
Now there are many recipes, for orange and chicken together, drizzled with balsamic or mixed in the marinade. However, my recipe don't need lots of ingredients, neither than chicken stock, flour or butter, which makes it healthier, without scarifying the great taste.
Dried fruits are healthy since the nutrients in them are concentrated, but again they have the double amounts of calories and carbohydrates comparing to the fresh ones. So they are healthy and good for you. Just be aware that most of the packaged ones contain added sugar.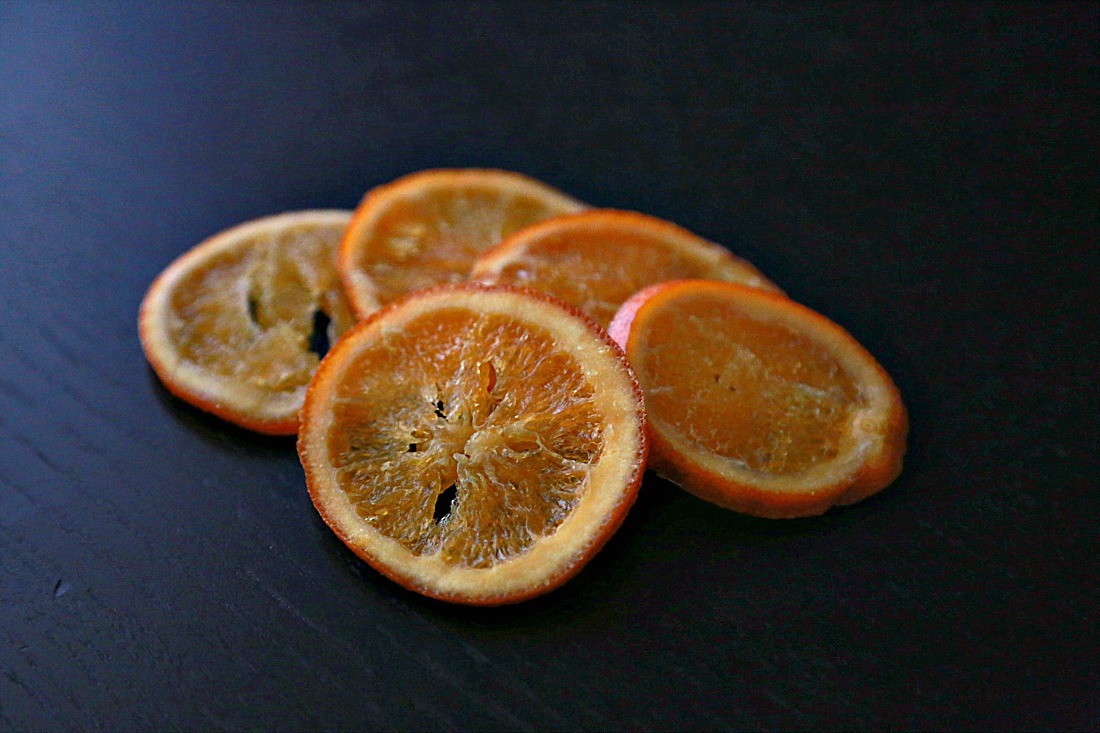 Now these dried orange maybe sweetened, but they actually don't taste overly sweet, actually they taste better just like a marmalade, and without the sugary finish. Next time, I'll make sure they are not sweetened.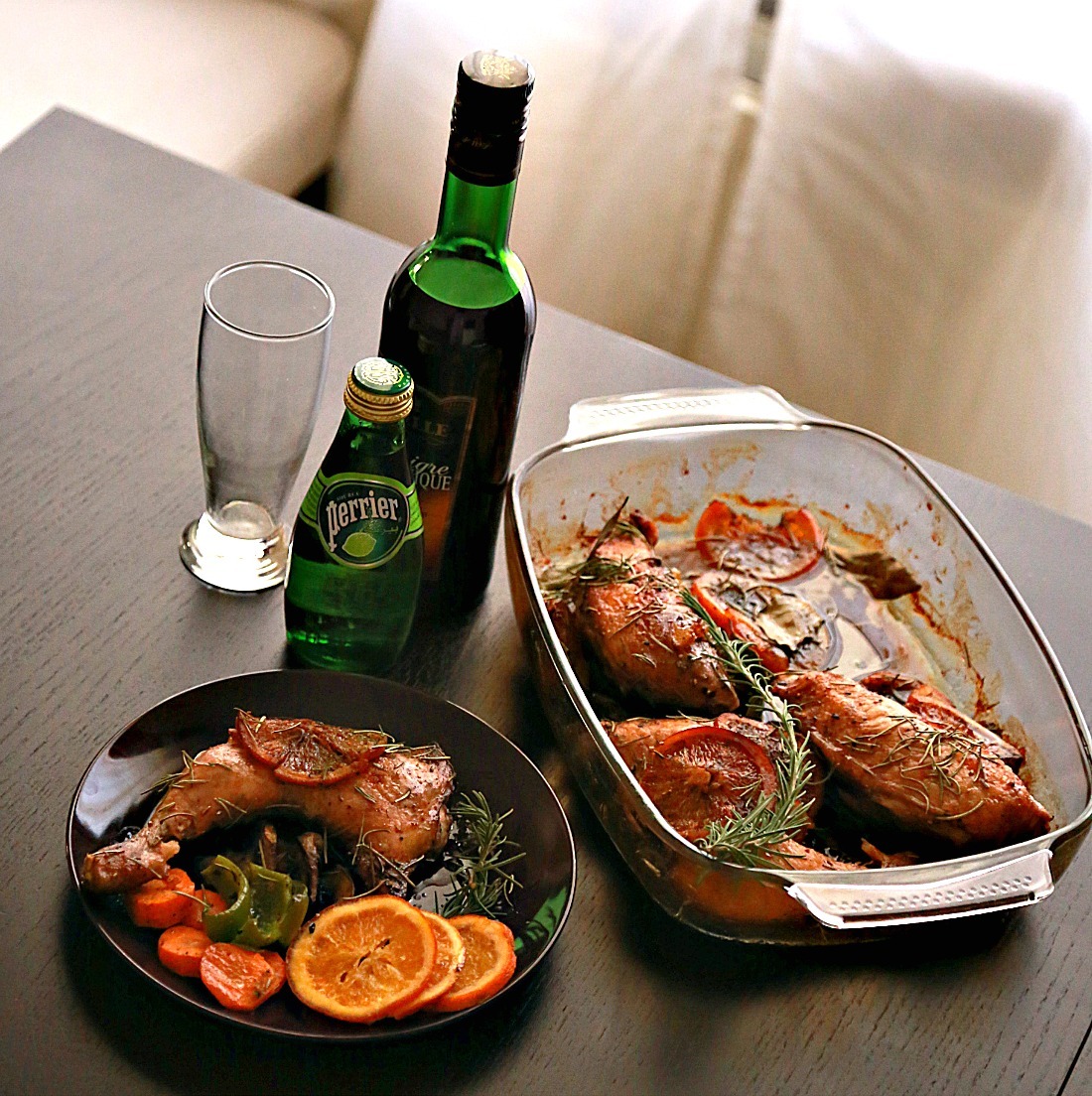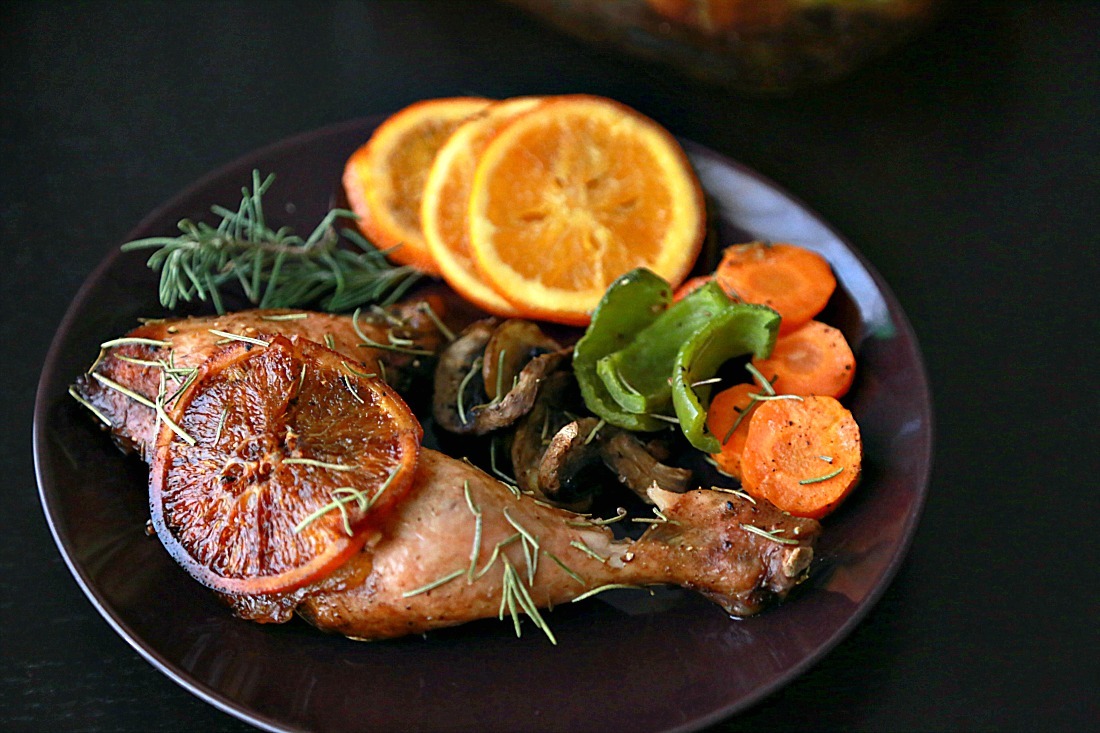 Roasted Chicken with Dried Orange
Ingredients
A side of roasted vegetables
4 Tb Balsamic vinegar
50 gs Dried orange
4 Chicken pieces , thighs and breast including skin and bones
2 Tb Olive Oil
Rosemary leaves
Salt and black pepper, ginger powder
Instructions
Put the chicken pieces in an open oven dish.
In a small bowl mix balsamic vinegar, olive oil, rosemary, and spices, and stir well.
Rub the chicken carefully with the dressing, add the slices of dried orange.
Put in the oven for an hour, check after that, you may need to keep it for extra 15 minutes. you want the chicken to looked browned due to the caramelization of balsamic vinegar.
Serve it immediately with side of roasted vegetables, soupe or mashed potato.